Are you struggling with breathing difficulties? If so, you're not alone.
Many individuals face challenges related to their breathing, whether it's due to asthma, allergies, or other respiratory conditions. In this blog post, we will explore five powerful prayers that can bring comfort and relief during times of breathing difficulties.
Each prayer is accompanied by relevant scriptures that provide strength and encouragement.
So, let's dive in and discover the power of prayer in finding solace and healing when faced with breathing challenges.
Understanding Breathing Difficulties
Breathing difficulties can be a distressing experience that affects our daily lives and overall well-being. It can involve various symptoms such as shortness of breath, wheezing, chest tightness, and coughing.
Understanding the root causes of these difficulties is essential for effective management and seeking appropriate medical help.
In this section, we will delve into what breathing difficulties are and explore some of the common causes behind them.
What are Breathing Difficulties?
Breathing difficulties, also known as dyspnea, refer to the sensation of struggling or having trouble with normal breathing. It can occur due to numerous underlying health conditions, including respiratory diseases, cardiovascular conditions, allergies, and even anxiety disorders.
Breathing difficulties can manifest as an inability to take full breaths, a feeling of not getting enough air, or difficulties exhaling properly. Depending on the severity and frequency of the symptoms, it can significantly impact an individual's quality of life, making even routine activities challenging.
Related: A Powerful Prayer for Healing Your Lungs
Causes of Breathing Difficulties
Breathing difficulties can arise from a wide range of factors, each contributing to the overall respiratory distress experienced by individuals. Some common causes include:
Respiratory Infections: Infections such as pneumonia, bronchitis, or influenza can lead to inflammation and airway constriction, resulting in breathing difficulties.
Asthma: Asthma is a chronic condition characterized by bronchial inflammation and recurrent episodes of breathing difficulties, triggered by various factors such as allergens, exercise, or stress.
Chronic Obstructive Pulmonary Disease (COPD): COPD encompasses chronic bronchitis and emphysema, causing persistent breathing difficulties due to narrowed airways and damaged lung tissue.
Allergies: Allergic reactions to substances like pollen, dust mites, or pet dander can trigger breathing difficulties, often accompanied by symptoms like sneezing, nasal congestion, and itching.
Cardiovascular Disorders: Heart conditions like congestive heart failure or heart attacks can impede the heart's ability to pump blood effectively, leading to fluid accumulation in the lungs and resulting in breathing difficulties.
Anxiety and Stress: Emotional factors like anxiety and stress can cause shortness of breath, hyperventilation, and a sensation of suffocation due to elevated adrenaline levels and altered breathing patterns.
Understanding these various causes of breathing difficulties is crucial in identifying the appropriate treatment or management strategies. Consulting with a healthcare professional is important for accurate diagnosis and developing an effective plan to alleviate symptoms and improve quality of life.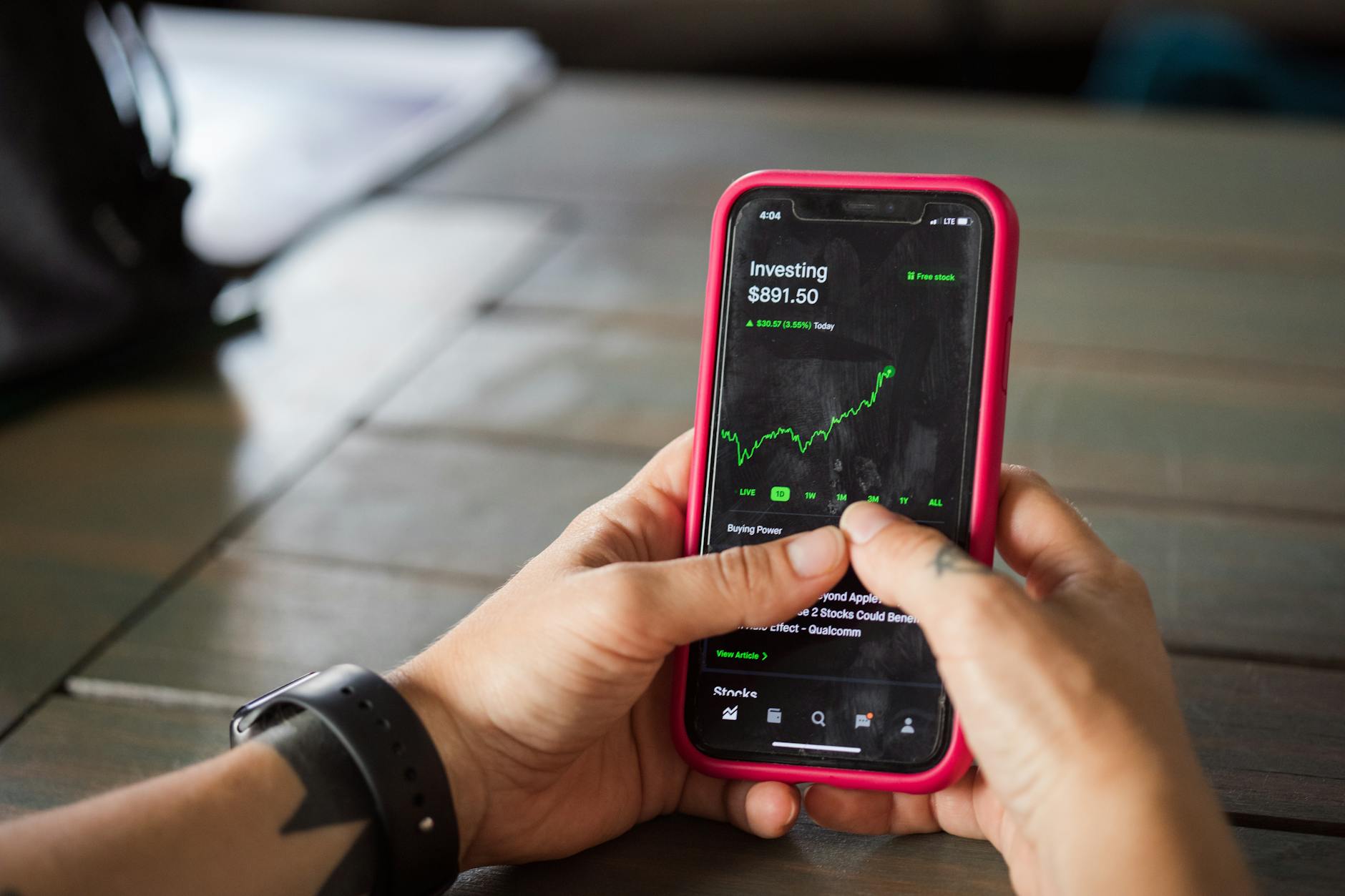 Person Holding Smartphone (Photo by RDNE Stock project)
Related: Healing Verses for Lungs
The Power of Prayer
Prayer is a powerful tool that can provide comfort, healing, and strength in times of difficulty. In this section, we will explore the importance of prayer in difficult times and how it can bring solace and restoration to those experiencing breathing difficulties.
Importance of Prayer in Difficult Times
During challenging moments, prayer becomes even more crucial. It is a way to connect with a higher power and seek guidance, support, and comfort. Prayer allows individuals to express their emotions, fears, and concerns, offering a sense of relief and reassurance. It serves as a reminder that no matter the circumstances, we are not alone in our struggles.
Two People On Mountain Cliff (Photo by Valdemaras D.)
How Prayer Can Bring Comfort and Healing
Prayer has the remarkable ability to bring peace and healing to those facing breathing difficulties. When individuals engage in prayer, it helps shift their focus from the physical challenges they are experiencing to a place of spiritual solace. It gives them a space to release worries and anxieties, surrendering control and placing trust in a higher power.
Moreover, prayer can provide a sense of inner calmness, reducing stress levels and promoting relaxation. This state of tranquility can positively impact physical well-being, including breathing patterns. By immersing oneself in prayer, individuals may find that their breathing becomes more regulated, easing the burden of respiratory difficulties.
Prayer also acts as a means of seeking divine intervention and healing. Through prayer, one can ask for strength and restoration, believing in the power of a higher presence to provide comfort and relief. It offers a source of hope and optimism, instilling confidence in the face of adversity.
In conclusion, prayer holds immense significance in difficult times, including when facing breathing difficulties. It offers an avenue for solace, comfort, and healing. By opening our hearts to prayer, we can find the strength to endure and overcome the challenges we face, knowing that there is a higher power guiding us along the way.
Prayers for Breathing Difficulties
Dealing with breathing difficulties can be a challenging and distressing experience. It is during these times of struggle that turning to prayer can offer solace, comfort, and hope. In this section, we will explore five powerful prayers for breathing difficulties, each accompanied by scripture to provide strength and support.
Prayer for Physical Healing
In moments when our breath becomes labored and our bodies feel weak, it is essential to seek God's healing touch. This prayer invokes divine intervention for physical healing and restoration.
Dear Heavenly Father, I come before you with a heart burdened by the challenges of breathing difficulties. I humbly ask for your divine touch, to heal my body, and restore my lungs to their full capacity. Your Word says in Jeremiah 30:17, "I will restore you to health and heal your wounds." I claim this promise today, believing in your restorative power. In Jesus' name, amen.
Prayer for Strength and Peace
When facing the uncertainties and anxieties that often accompany breathing difficulties, seeking strength and peace from God can provide the inner calmness needed to endure. This prayer focuses on finding strength and peace during such moments.
Heavenly Father, in the midst of my struggles with breathing difficulties, I feel weak and overwhelmed. Grant me the strength to face each day with courage and resilience. Your Word assures us in Philippians 4:7 that your peace, which surpasses all understanding, will guard our hearts and minds. I ask for that peace to envelop me now, bringing comfort and tranquility. In Jesus' name, amen.
Prayer for Guidance and Wisdom
Navigating breathing difficulties often requires making important decisions regarding treatment options and lifestyle adjustments. This prayer seeks guidance and wisdom from God to make the right choices.
Father God, as I face the challenges caused by my breathing difficulties, I seek your guidance and wisdom in making the best decisions for my health and well-being. Your Word in James 1:5 promises that if we lack wisdom, we can ask you, and you will generously give it to us. I humbly ask for your wisdom to enlighten my path, leading me to the right treatments and lifestyle adjustments. In Jesus' name, amen.
Prayer for Faith and Trust
During times of physical discomfort, it is natural to question God's plan and purpose. This prayer focuses on cultivating faith and trust, even in the midst of breathing difficulties.
Dear Lord, in the face of my breathing difficulties, doubts and worries fill my mind. Help me to strengthen my faith and trust in your perfect plan for my life. Your Word reminds us in Proverbs 3:5-6 to trust in you with all our hearts and lean not on our own understanding. I surrender my doubts and fears to you, choosing to trust in your goodness and faithfulness. In Jesus' name, amen.
Prayer for God's Presence
Lastly, during moments of distress, knowing that God is with us brings great comfort and reassurance. This prayer seeks the presence of God to provide solace and peace in the midst of breathing difficulties.
Heavenly Father, I feel overwhelmed by the challenges of my breathing difficulties. I ask for your divine presence to surround me, bringing comfort and strength. Your Word in Psalm 34:18 assures us that you are close to the brokenhearted and save those who are crushed in spirit. I invite you into my situation, knowing that in your presence, there is fullness of joy. In Jesus' name, amen.
Remember that prayer is a powerful tool that connects us to the divine. As you face the trials of breathing difficulties, turn to these prayers, meditate on the accompanying scriptures, and find comfort, strength, and hope in God's presence.
---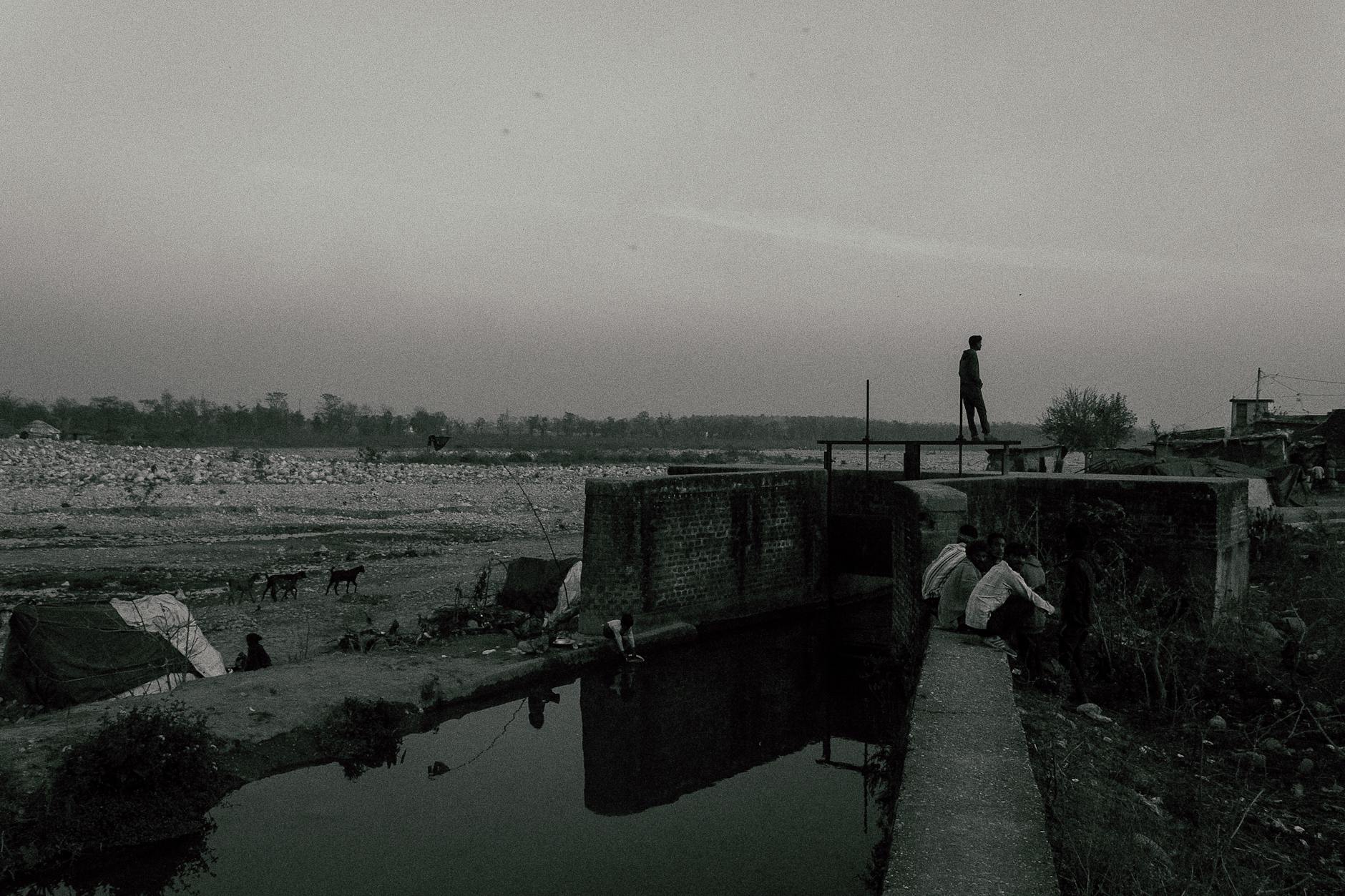 Black and white of faceless person walking alone on abandoned old place near river (Photo by Plato Terentev)
Scriptures to Support Prayers
Scriptures can provide comfort and guidance when facing difficulties, including breathing difficulties. The following verses from the Bible offer encouragement and strength for those seeking solace through prayer.
Psalm 34
In Psalm 34:17-18, it states, "The righteous cry out, and the LORD hears them; he delivers them from all their troubles. The LORD is close to the brokenhearted and saves those who are crushed in spirit." This verse reminds us that God is attentive to our prayers, especially during moments of distress. Even in the midst of breathing difficulties, we can find solace in knowing that God hears our cries and is near to us.
Isaiah 41
Isaiah 41:10 declares, "So do not fear, for I am with you; do not be dismayed, for I am your God. I will strengthen you and help you; I will uphold you with my righteous right hand." This powerful verse reminds us that God is always with us, offering strength and support. When struggling with breathing difficulties, this verse encourages us to trust in God's presence and rely on His unwavering help.
James 5
James 5:13-15 provides guidance on seeking prayer from others during times of illness or distress. It says, "Is anyone among you in trouble? Let them pray. Is anyone happy? Let them sing songs of praise. Is anyone among you sick? Let them call the elders of the church to pray over them and anoint them with oil in the name of the Lord. And the prayer offered in faith will make the sick person well; the Lord will raise them up." This passage highlights the power of communal prayer and reminds us of the potential healing that can come through prayer.
Matthew 11
Matthew 11:28-30 offers a comforting invitation from Jesus himself, saying, "Come to me, all you who are weary and burdened, and I will give you rest. Take my yoke upon you and learn from me, for I am gentle and humble in heart, and you will find rest for your souls. For my yoke is easy and my burden is light." This verse encourages those experiencing breathing difficulties to turn to Jesus, finding rest and solace in His presence and teachings.
Psalm 46
Psalm 46:1-3 proclaims, "God is our refuge and strength, an ever-present help in trouble. Therefore we will not fear, though the earth give way and the mountains fall into the heart of the sea, though its waters roar and foam and the mountains quake with their surging." This verse serves as a reminder that God is our safe haven and source of strength, even in the face of overwhelming challenges. When breathing difficulties arise, we can find comfort in knowing that God is with us, providing stability and support.
Remember, these scriptures offer encouragement and serve as a source of strength and guidance for those facing breathing difficulties. Incorporating prayer and meditation on these verses can bring comfort and peace during challenging times.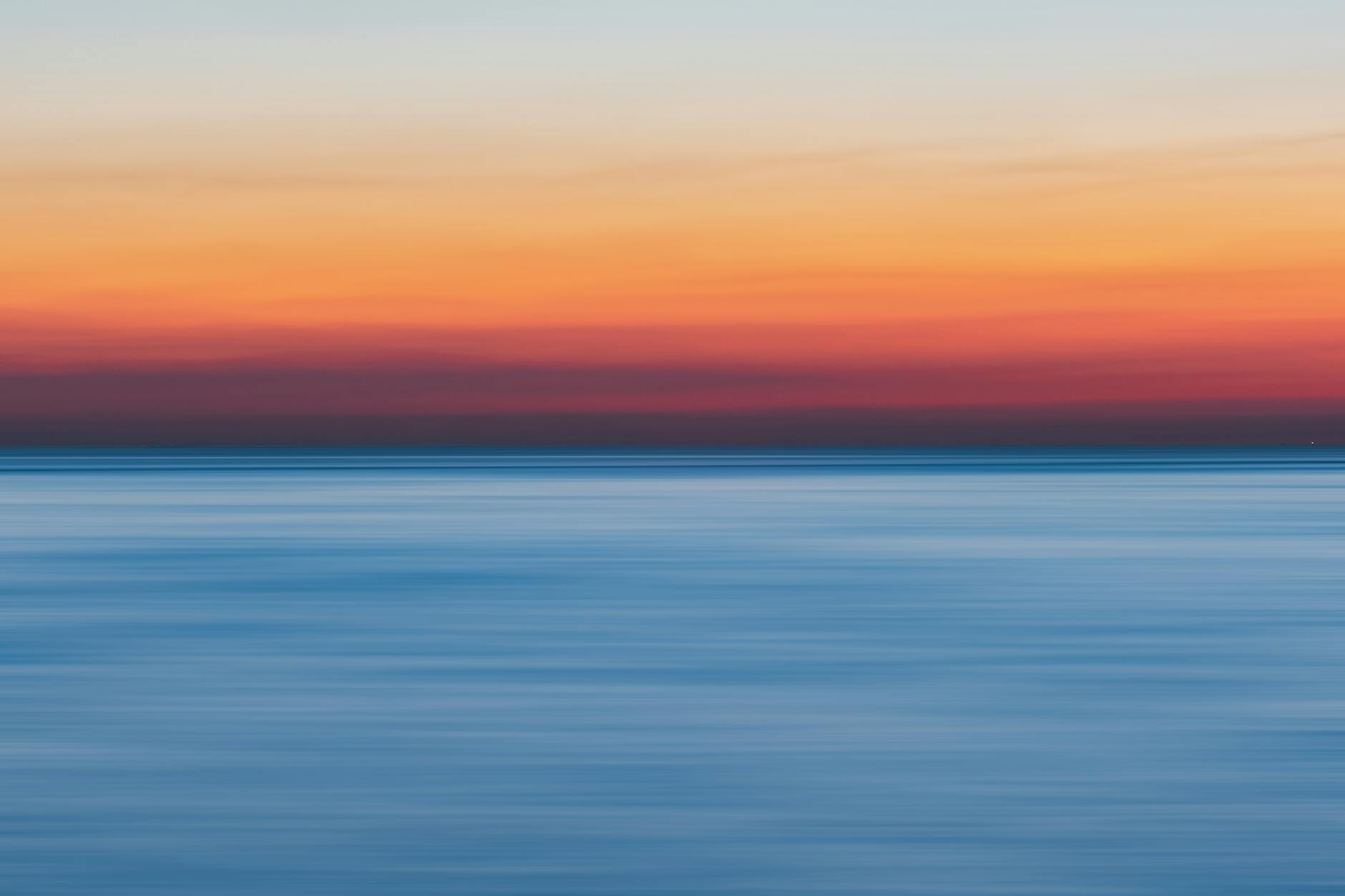 Calm Body Of Water During Golden Hour (Photo by Abdullah Ghatasheh)
Conclusion
In times of breathing difficulties, finding solace in prayer can bring comfort and strength. Through the power of faith, individuals can seek guidance, healing, and relief from their struggles. By reciting these five prayers and reflecting on the accompanying scriptures, individuals can connect with a higher power, find hope, and experience a sense of peace:
Prayer for Healing: "O Lord, heal me, for my bones are troubled." – Psalm 6:2. By uttering this prayer, we acknowledge our physical afflictions and seek divine intervention for healing.
Prayer for Strength: "I can do all things through him who strengthens me." – Philippians 4:13. This prayer reminds us that even in the face of breathing difficulties, we can find inner strength through our faith and rely on God's power.
Prayer for Peace: "Peace I leave with you; my peace I give to you. Not as the world gives do I give to you. Let not your hearts be troubled, neither let them be afraid." – John 14:27. By praying for peace, we invite God's calming presence to envelop us, relieving anxiety and bringing serenity.
Prayer for Guidance: "Trust in the Lord with all your heart, and do not lean on your own understanding. In all your ways acknowledge him, and he will make straight your paths." – Proverbs 3:5-6. Through this prayer, we seek God's guidance and wisdom to navigate our breathing difficulties, knowing that He will lead us on the right path.
Prayer for Gratitude: "Give thanks in all circumstances; for this is the will of God in Christ Jesus for you." – 1 Thessalonians 5:18. In times of breathing difficulties, expressing gratitude for the breath we do have can shift our focus to the blessings we still enjoy, fostering a spirit of thankfulness.
By incorporating these prayers into our daily lives, we can find solace, strength, and hope amidst breathing difficulties. Remember, prayer is a powerful tool that can bring comfort and healing, both physically and spiritually.