When a loved one is facing surgery, it's natural to feel anxious and concerned about their well-being.
In times like these, many people turn to their faith for comfort and support.
Catholic prayers before surgery hold a special significance, providing solace and hope during uncertain times.
In this blog post, we will explore the power of these prayers, incorporating relevant scriptures to guide and uplift both you and your loved one.
Discover how the catholic prayers before surgery can bring peace and strength in the face of medical challenges.
Understanding the Power of Prayer Before Surgery
Prayer holds a significant place in many religious traditions, including Catholicism.
For Catholics, prayer is not just a spiritual practice but also a powerful tool for seeking comfort, strength, and guidance from a higher power.
When it comes to the surgical journey of a loved one, prayer plays a crucial role in providing solace and support during these challenging times.
In this section, we will explore the importance of praying for a loved one's surgery and how prayer can bring comfort and strength.
The Importance of Praying for a Loved One's Surgery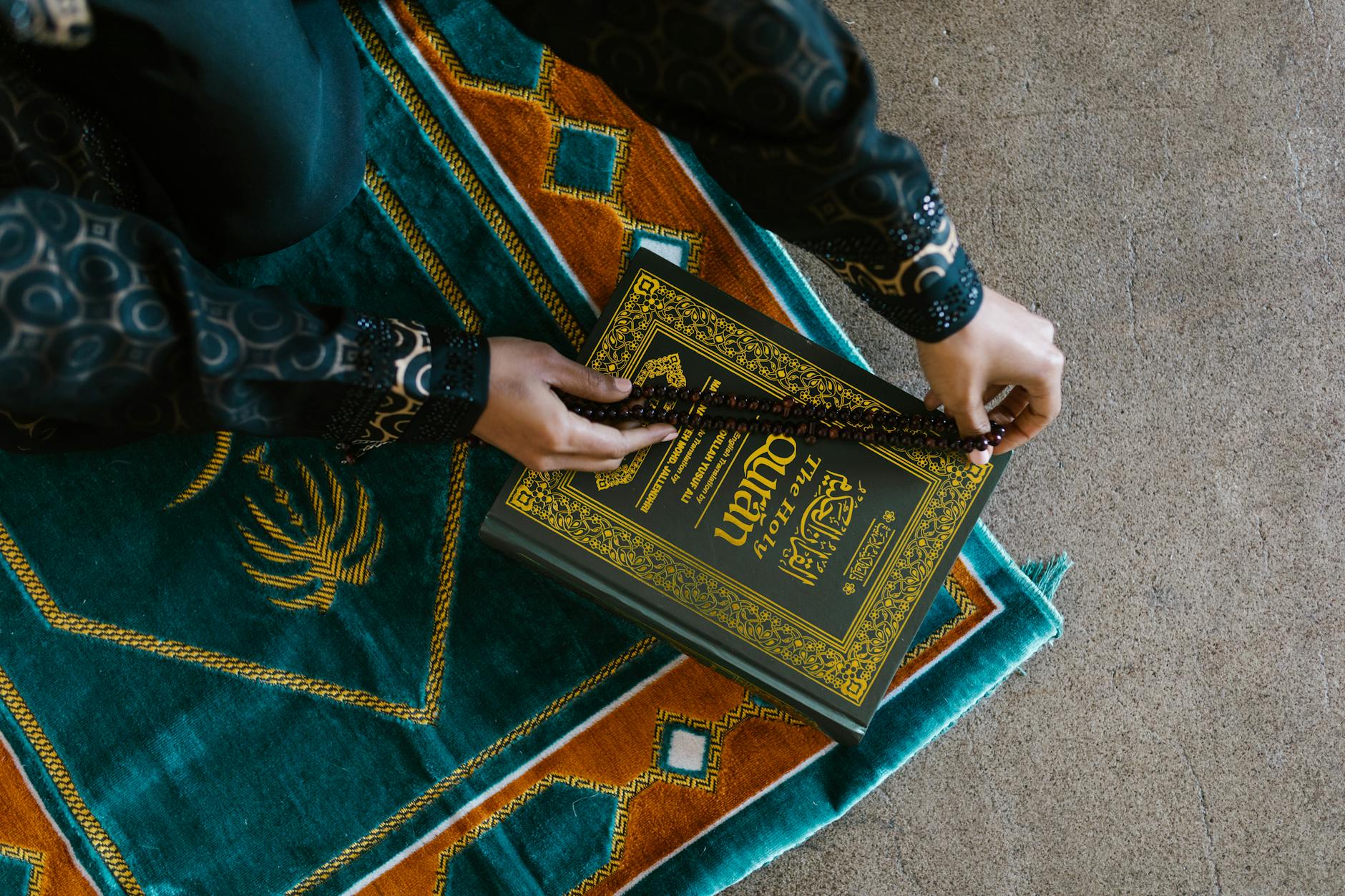 Hands of a Person Holding a Prayer Beads on a Book (Photo by RDNE Stock project)
During the moments leading up to a loved one's surgery, it is natural to experience feelings of anxiety and fear. However, turning to prayer can help alleviate some of these emotions and bring a sense of peace.
Praying allows us to express our concerns, hopes, and desires to God, inviting His divine intervention in the surgical process.
Prayer provides comfort not only to the person undergoing surgery but also to their family and friends who share in their concerns.
It unites loved ones in a collective act of faith, fostering a sense of togetherness and support.
By bringing our worries and anxieties to God through prayer, we can find solace in knowing that we are not alone in facing this challenging situation.
Related: Short Prayer Before Surgery for a Friend
How Prayer Can Bring Comfort and Strength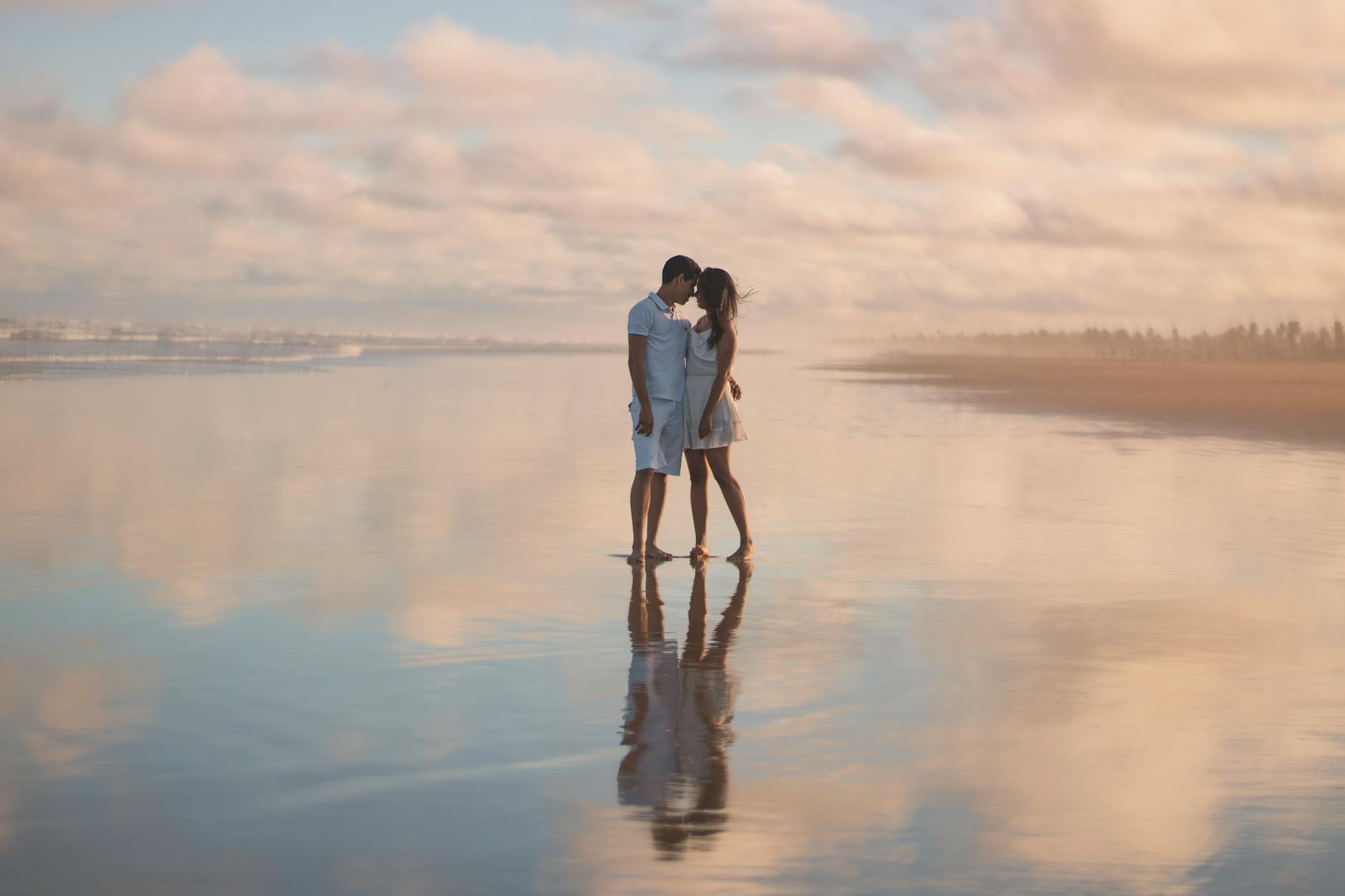 Photo Of Couple Standing On Water (Photo by David Gomes)
Prayer has the power to bring immense comfort and inner strength, both to the person undergoing surgery and to those who are praying on their behalf. It reminds us that we are not in control of everything and allows us to surrender our concerns to a higher power, trusting in God's plan and wisdom.
Through prayer, we can find peace in knowing that we have done all that we can to support our loved one. It serves as a reminder that we have turned to the ultimate source of healing, placing our trust in God's hands. Prayer can bring a sense of calmness and reassurance, providing a refuge amidst the uncertainties and challenges of surgery.
Prayer also helps us cultivate resilience and strength during these trying times. It allows us to tap into our faith and draw upon the spiritual resources available to us. By seeking guidance and strength from God, we can navigate the emotional and physical demands of the surgical journey with grace and perseverance.
In conclusion, prayer holds profound significance when it comes to supporting a loved one through surgery. It offers solace, unity, and strength, allowing us to find comfort in our faith and trust in God's divine plan. Through prayer, we can face the surgical journey with hope, resilience, and unwavering belief in the power of divine intervention.
Catholic Prayers for a Loved One Before Surgery
When a loved one is about to undergo surgery, it is natural to feel worried and concerned. Turning to prayer can provide comfort and solace during these challenging times. In the Catholic tradition, there are several prayers and practices that can be followed to seek divine intervention, healing, and protection for your loved one. Let us explore some of these powerful prayers together:
The Significance of the Holy Rosary
The Holy Rosary is a cherished and significant prayer in the Catholic faith. It is a devotion that consists of meditating on the mysteries of the life, death, and resurrection of Jesus Christ, while reciting specific prayers. In the context of praying for a loved one before surgery, the Holy Rosary can be a source of comfort and strength.
Each bead of the rosary represents a prayer, starting with the Apostles' Creed, followed by the Our Father, Hail Mary, and Glory Be prayers. Throughout the recitation of these prayers, one contemplates the various joyful, sorrowful, glorious, and luminous mysteries of the faith. The repetitive nature of the rosary allows for a meditative experience and helps bring peace and calmness to the heart and mind.
Consider praying the Holy Rosary for your loved one before their surgery, seeking the intercession of the Blessed Virgin Mary, who is known to be a powerful advocate and protector.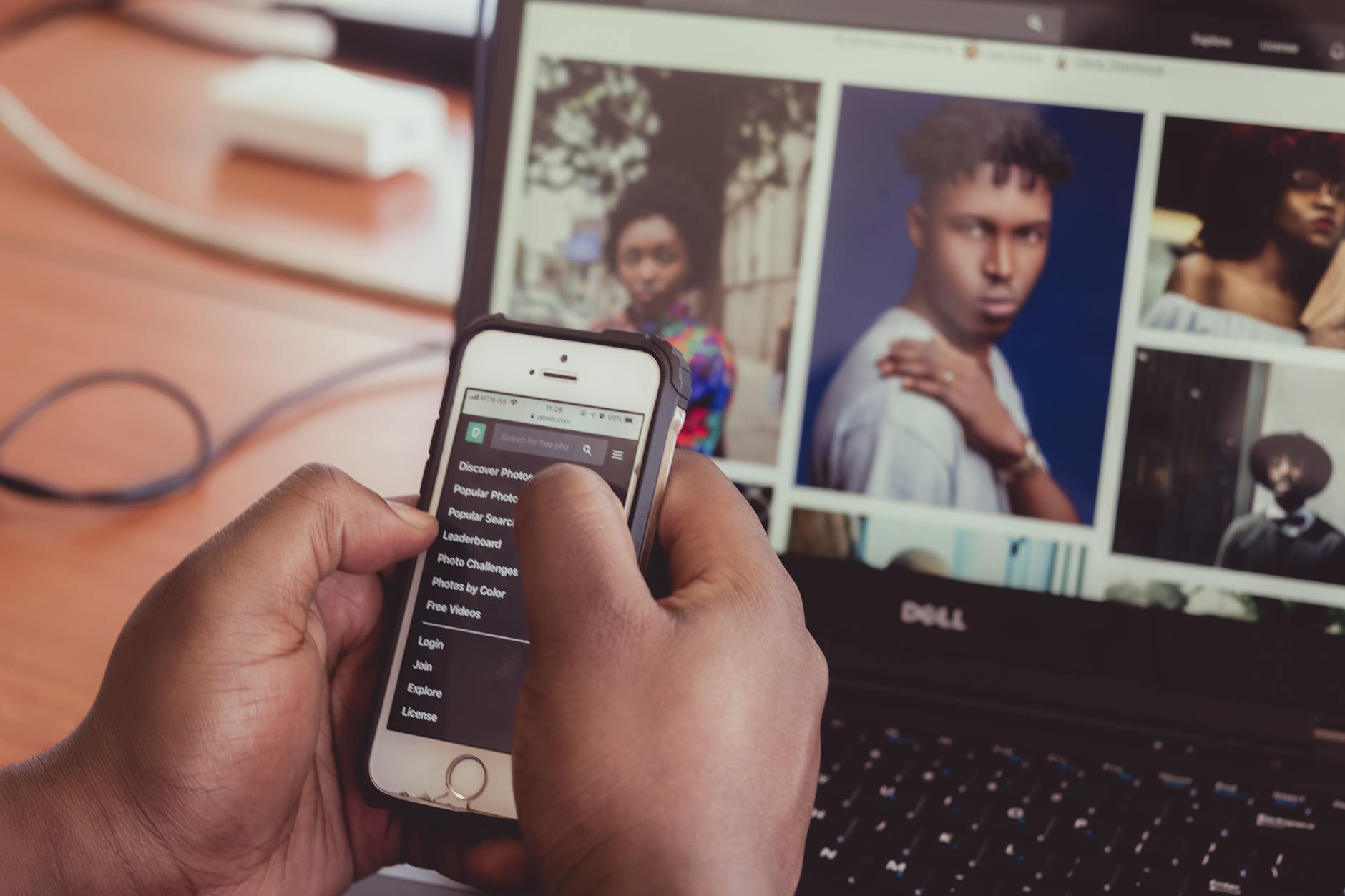 Photo of Person Holding Iphone 5s (Photo by Philbert Pembani)
The Healing Power of the Divine Mercy Chaplet
The Divine Mercy Chaplet is another cherished prayer in the Catholic tradition. It focuses on the mercy of God and calls upon His compassion and healing for those in need. This prayer is particularly meaningful when praying for a loved one's well-being before their surgery.
The Divine Mercy Chaplet consists of a repeated prayer: "Eternal Father, I offer You the Body and Blood, Soul and Divinity of Your dearly beloved Son, Our Lord Jesus Christ, in atonement for our sins and those of the whole world." This prayer is recited using rosary beads, similar in structure to the Holy Rosary.
By invoking the divine mercy of God through the recitation of the Divine Mercy Chaplet, you are seeking His healing grace and love for your loved one. This prayer brings hope and comfort, reminding us that God's mercy is abundant and available to all who ask for it.
Praying with Psalms for Peace and Protection
The Book of Psalms in the Bible is a collection of poetic prayers and hymns that cover a wide range of human experiences and emotions. Many of these psalms can be particularly comforting and powerful when praying for a loved one's well-being before surgery.
You can choose specific psalms to recite, such as Psalm 23, which speaks of the Lord as a shepherd who leads and protects His people, or Psalm 91, which emphasizes God's sheltering presence and promise of deliverance from harm. These psalms can be recited individually or incorporated into your personal prayers.
By turning to the Psalms, you surrender your fears and anxieties to the Lord, finding solace in His promises of peace and protection for your loved one. Allow the comforting words of the Psalms to uplift your spirit and guide your heart during this challenging time.
Invoking the Intercession of Saints
In the Catholic tradition, saints are revered as holy men and women who lived exemplary lives of faith, virtue, and devotion to God. They are believed to be in the presence of God, interceding on our behalf and offering their prayers for our needs.
When praying for a loved one before surgery, you can invoke the intercession of specific saints known for their association with healing and protection. Consider Saint Raphael the Archangel, who is often invoked as the patron saint of health and healing, or Saint Luke the Evangelist, who is the patron saint of physicians and surgeons.
Ask these saints to intercede for your loved one, seeking their guidance, comfort, and miraculous intervention. Trust in their heavenly assistance and believe that their prayers can bring strength, healing, and a successful outcome to the surgery.
Incorporating these powerful Catholic prayers and practices into your spiritual routine can provide a sense of peace and hope as you pray for your loved one before their surgery. Trust that God, in His infinite wisdom and love, hears your prayers and is with both you and your loved one every step of the way.
Scriptures to Meditate on During Prayer
Before undergoing surgery, it can be incredibly comforting to turn to Scripture for guidance, strength, and solace. Meditating on the Word of God can help bring a sense of peace and reassurance during this challenging time. Here are some powerful verses to incorporate into your prayer routine:
Isaiah 41
"Do not fear, for I am with you; do not be dismayed, for I am your God. I will strengthen you and help you; I will uphold you with my righteous right hand." (Isaiah 41:10)
In this verse, God assures us that He is always by our side, ready to provide strength and support. As you pray, reflect on His constant presence and the comforting knowledge that He will uphold you during the surgery.
Philippians 4
"Do not be anxious about anything, but in every situation, by prayer and petition, with thanksgiving, present your requests to God. And the peace of God, which transcends all understanding, will guard your hearts and your minds in Christ Jesus." (Philippians 4:6-7)
These verses remind us to bring our worries and anxieties to God in prayer, trusting in His peace that surpasses all understanding. As you meditate on these words, allow the peace of God to envelop you, granting you serenity in the face of uncertainty.
Matthew 11
"Come to me, all you who are weary and burdened, and I will give you rest. Take my yoke upon you and learn from me, for I am gentle and humble in heart, and you will find rest for your souls. For my yoke is easy and my burden is light." (Matthew 11:28-30)
Jesus invites us to come to Him when we feel weary and burdened. Through this verse, we are reminded to find rest in His presence. As you pray, envision His comforting embrace and surrender your worries and fears, finding solace in His gentle strength.
Psalm 91
"He who dwells in the shelter of the Most High will rest in the shadow of the Almighty. I will say of the LORD, 'He is my refuge and my fortress, my God, in whom I trust.'" (Psalm 91:1-2)
This beautiful Psalm reminds us that when we seek refuge in God, He becomes our protective shelter. As you meditate on these verses, imagine yourself finding safety and peace in the loving arms of the Almighty.
Remember to incorporate these Scriptures into your pre-surgery prayers. As you reflect on these powerful verses, allow them to infuse you with confidence, hope, and trust in God's loving care.
Image Placeholder: Surgery Prayer Room
Creating a Personalized Prayer for Your Loved One
Prayer is a powerful tool that provides comfort and strength during challenging times, especially when a loved one is facing surgery. By creating a personalized prayer, you can pour your intentions, hopes, and wishes into words, offering support and solace to your loved one. In this section, we will explore two essential aspects of crafting a personalized prayer: including specific requests and intentions, and offering gratitude and trust in God's plan.
Including Specific Requests and Intentions
When creating a personalized prayer for your loved one, it is important to include specific requests and intentions. This allows you to focus on their unique needs and desires, and address them directly in your prayer. By doing so, you bring a sense of personalization and relevance to your words. Consider the following when including specific requests and intentions in your prayer:
Reflect on the upcoming surgery: Take a moment to think about the procedure your loved one will be going through. Consider the specific aspects of the surgery that may cause them concern or anxiety. Incorporate these details into your prayer, asking for courage, strength, and successful outcomes.
Pray for the medical team: It is crucial to include the medical professionals involved in your prayer. Ask for their wisdom, skill, and guidance throughout the surgery. Request that they make the right decisions and perform their duties with utmost care.
Address emotional and spiritual needs: Surgery can be emotionally and spiritually overwhelming for your loved one. Include prayers for peace of mind, emotional resilience, and a strong connection to their faith. Ask for comfort and assurance in the midst of uncertainty.
By including specific requests and intentions in your prayer, you demonstrate your love and care for your loved one. Your words become a source of encouragement and a reminder that they are not alone during this challenging time.
Offering Gratitude and Trust in God's Plan
In addition to specific requests and intentions, it is essential to infuse your personalized prayer with gratitude and trust in God's plan. This helps your loved one find solace and believe in the greater purpose behind their journey. Consider the following when offering gratitude and trust in your prayer:
Express gratitude for the medical advancements: Start by thanking God for the advancements in medical science that make surgical procedures possible. Show appreciation for the opportunities and resources available to your loved one through modern medicine.
Trust in God's guidance: Acknowledge that while medical professionals play a significant role, it is ultimately God's guidance and plan that will prevail. Express trust in His wisdom and ask for His hand to guide the surgeons and medical staff throughout the entire process.
Surrender to God's will: Emphasize the importance of surrendering to God's will and accepting whatever outcome He deems best. Pray for your loved one to have faith in His plan, regardless of the outcome.
Remember, the power of prayer lies in its ability to provide comfort and strength. By including specific requests and intentions, and offering gratitude and trust in God's plan, your personalized prayer can serve as a source of solace and hope for your loved one as they face surgery.
Man Holding Another Man's Head (Photo by Jonathan Borba)
Conclusion
In times of uncertainty and fear, turning to prayer can provide solace and strength. For those seeking prayers before a loved one's surgery, the Catholic faith offers a rich tradition of supplication and comfort. By incorporating scriptures into these prayers, we can draw upon the words of the Bible to find hope and support. Whether it is through the intercession of saints or the recitation of specific prayers, these sacred practices can bring peace to both the patient and their loved ones. May the power of prayer bring healing and grace to those in need.