Are you looking for powerful prayers to call upon in times of emergency? Look no further!
In this blog post, we will explore 7 emergency prayers along with supporting scriptures that can bring solace and guidance during challenging moments.
Whether you are facing financial difficulties, health issues, or relationship struggles, these prayers, backed by the wisdom of Scriptures, can provide comfort and strength.
Let's dive right in and discover how these prayers can become a source of hope and inspiration in your life.
The Power of Prayer in Times of Emergency
Prayer is a powerful tool that can provide solace, guidance, and strength, particularly in times of emergency. When faced with challenging and uncertain circumstances, turning to prayer can help us find comfort and a sense of calm. In this section, we will explore the importance of emergency prayers and how they can provide comfort and guidance in our lives.
Understanding the Importance of Emergency Prayers
During times of emergency, it is natural for us to feel overwhelmed, fearful, or anxious. In such moments, prayer becomes an essential lifeline that connects us to a higher power and brings us a sense of hope. Emergency prayers allow us to express our worries, fears, and desires, and seek divine intervention and guidance.
Prayer is not just about asking for help; it is a means of connecting with the divine and aligning our hearts and minds with a greater purpose. It helps us tap into our inner strength and resilience, reminding us that we are not alone in our struggles. By offering our prayers, we acknowledge the presence and power of a higher force that can provide us with the strength and support we need during challenging times.
How Emergency Prayers Can Provide Comfort and Guidance
When faced with an emergency, it is natural to seek comfort and guidance. Emergency prayers provide us with a spiritual refuge, a safe space where we can pour out our hearts and find solace. Through prayer, we can find peace in knowing that there is a divine presence that listens and cares for us.
Prayer is not only a means of seeking comfort but also a way to find guidance and clarity. By opening ourselves to spiritual guidance, we can receive insights and wisdom that can help us navigate through difficult situations. Emergency prayers can provide us with a sense of direction and assurance, reminding us that we are not alone and that there is a higher plan at work.
Incorporating prayers into our emergency response can also help us maintain a sense of hope and optimism. It allows us to shift our focus from fear and despair towards faith and trust. Even in the face of adversity, prayer can instill a sense of peace and confidence, knowing that we are being held and guided by a higher power.
Related: 6 Powerful Prayers for an Immediate Miracle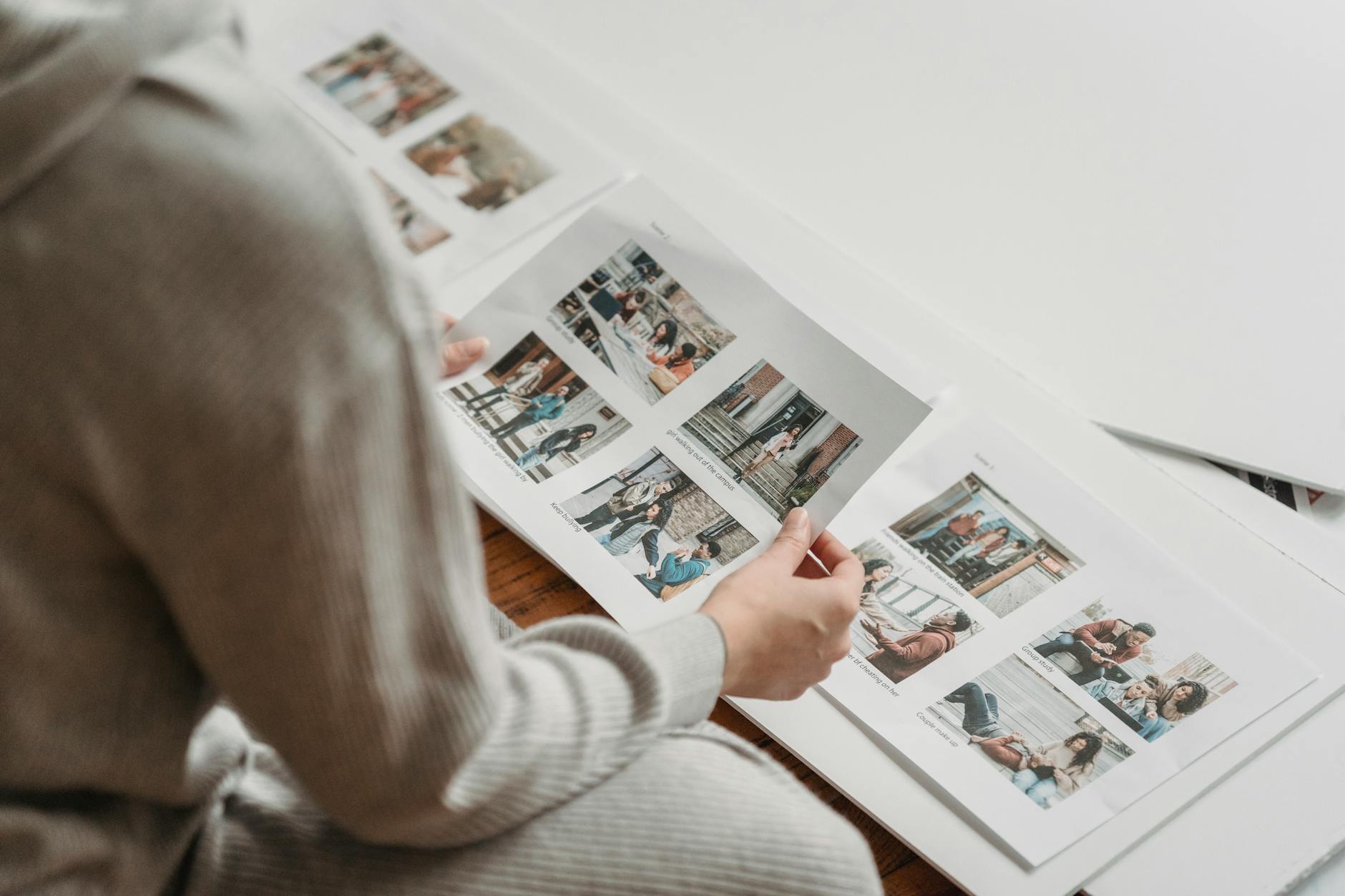 Crop unrecognizable woman looking through printed photos in album (Photo by George Milton)
Through understanding the importance of emergency prayers and how they can provide comfort and guidance, we can embrace prayer as a valuable tool in times of crisis. It is a means of connecting with the divine, finding solace, and receiving guidance that can help us navigate through the most challenging situations.
Seven Effective Emergency Prayers
When faced with challenging situations, turning to prayer can provide solace, guidance, and strength. In times of trouble, it's reassuring to know that we can lean on our faith and reach out to a higher power for support. Here are seven effective emergency prayers that can help in various circumstances:
Prayer for Protection in Times of Danger
In times of danger and uncertainty, this prayer can provide comfort and a sense of security. We can pray for protection for ourselves, our loved ones, and those who may be exposed to harm. We trust that divine intervention will shield us from harm's way. This prayer reminds us that we are not alone and that there is a higher power watching over us.
Prayer for Healing and Restoration in Times of Illness
When faced with illness and physical challenges, a prayer for healing and restoration can bring hope and strength. We can ask for divine intervention to bring comfort and relief during times of pain and suffering. This prayer reminds us to have faith in the healing process and trust that our bodies can be restored to good health with the help of a higher power.
Prayer for Peace and Calmness in Times of Anxiety
In moments of anxiety and overwhelming stress, a prayer for peace and calmness can help ease our troubled minds. We can seek inner peace, asking for serenity and tranquility to replace our anxious thoughts. This prayer encourages us to let go of worries and trust that everything will work out according to a greater plan.
Prayer for Wisdom and Guidance in Times of Decision-Making
When faced with important decisions, a prayer for wisdom and guidance can provide clarity and direction. We can ask for divine insight and discernment to make wise choices that align with our values and goals. This prayer reminds us that we do not have to rely solely on our own understanding but can seek divine guidance for the best outcomes.
Prayer for Strength and Endurance in Times of Trials
During challenging times and trials, a prayer for strength and endurance can help us persevere. We can ask for inner strength and resilience to navigate through difficulties and overcome obstacles. This prayer reminds us that we have the ability to rise above adversity and find the courage to face whatever comes our way.
Prayer for Provision and Financial Help in Times of Need
In times of financial struggles and uncertainty, a prayer for provision and financial help can restore hope and faith. We can ask for assistance in meeting our basic needs and overcoming financial obstacles. This prayer reminds us that there is abundance in the universe and that we can trust in the provision of a higher power.
Prayer for Unity and Reconciliation in Times of Conflict
During times of conflict and discord, a prayer for unity and reconciliation can promote healing and understanding. We can pray for compassion and forgiveness, seeking resolution in troubled relationships. This prayer reminds us of the importance of love and empathy, and the power of unity in overcoming differences.
Remember, these emergency prayers are not magical formulas, but rather heartfelt expressions of our faith. They serve as a reminder that we are not alone and that we can find strength and comfort through our connection with a higher power.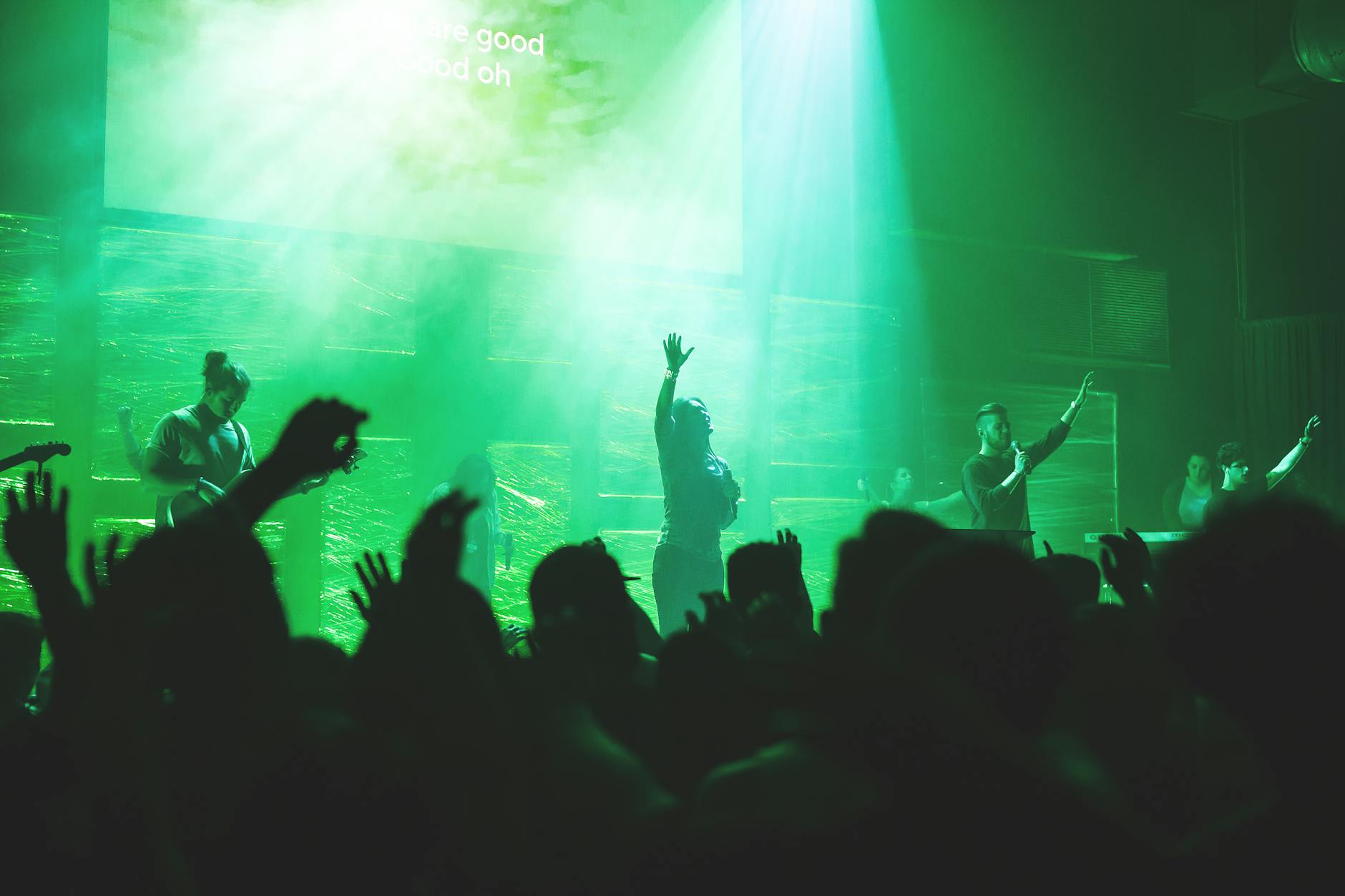 People on Concert (Photo by George Webster)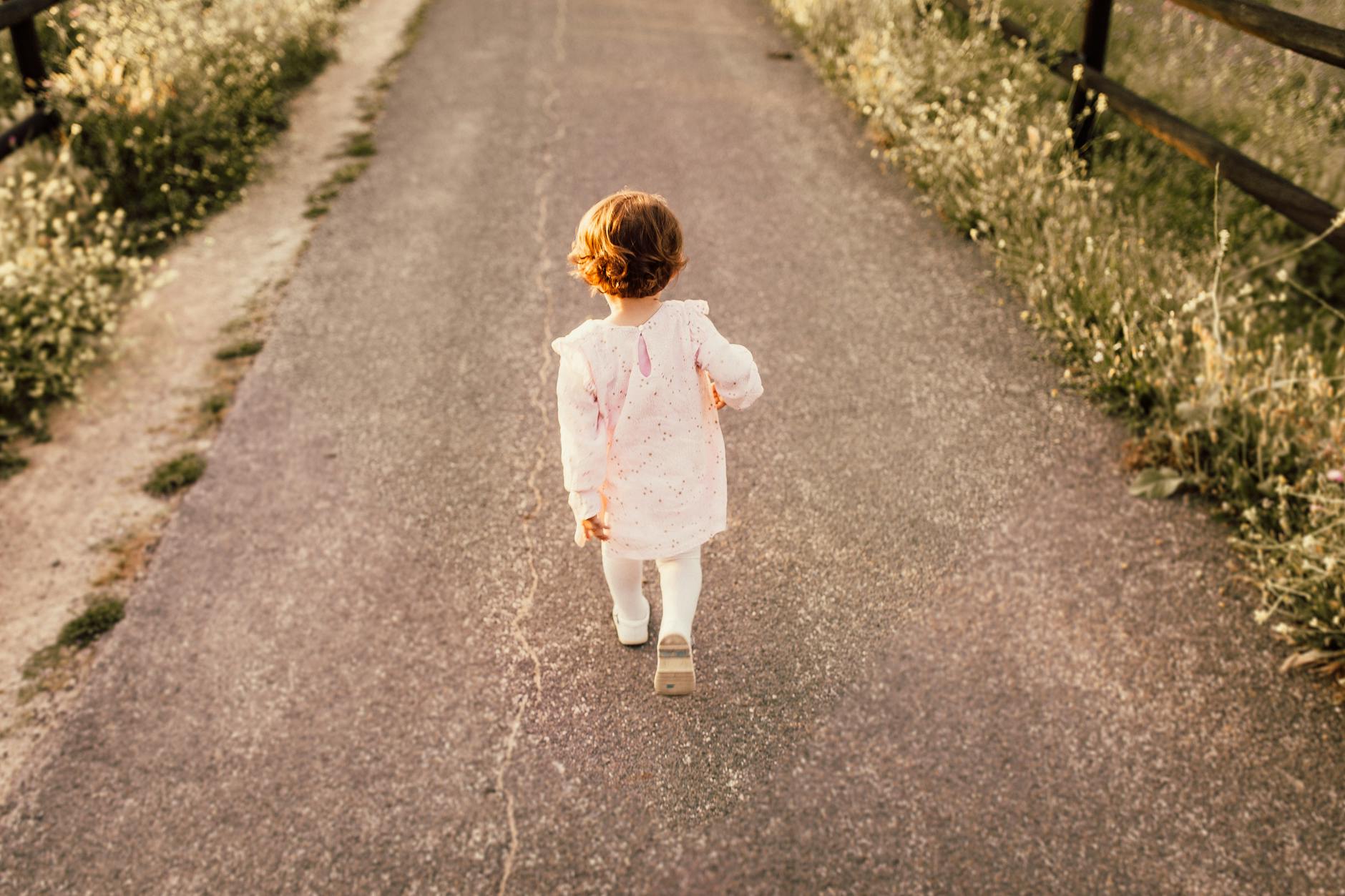 Girl Wearing White Clothes Walking on Pavement Road (Photo by Juan Pablo Serrano Arenas)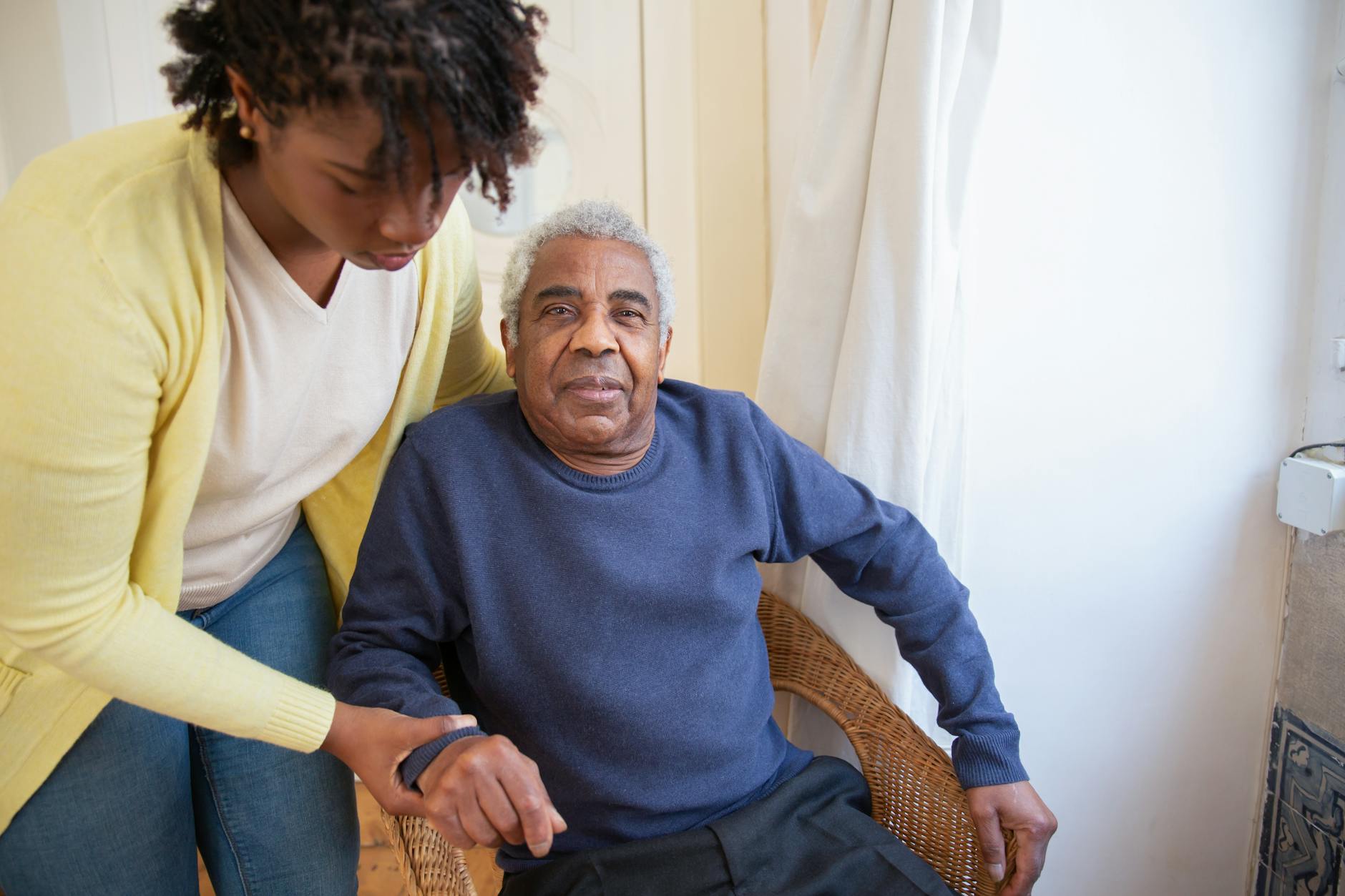 Woman Assisting Elderly Man (Photo by Kampus Production)
Supporting Scriptures for Emergency Prayers
In times of trouble and uncertainty, turning to prayer can provide solace, guidance, and reassurance. The Bible contains numerous verses that offer support and encouragement during emergencies. Whether you are seeking protection, healing, peace, wisdom, strength, provision, or reconciliation, the Word of God provides a source of comfort and hope. Let's explore some powerful scriptures in each of these categories:
Bible Verses on God's Protection and Deliverance
Psalm 91:4: "He will cover you with his feathers, and under his wings you will find refuge; his faithfulness will be your shield and rampart."
Isaiah 41:10: "So do not fear, for I am with you; do not be dismayed, for I am your God. I will strengthen you and help you; I will uphold you with my righteous right hand."
Proverbs 18:10: "The name of the Lord is a fortified tower; the righteous run to it and are safe."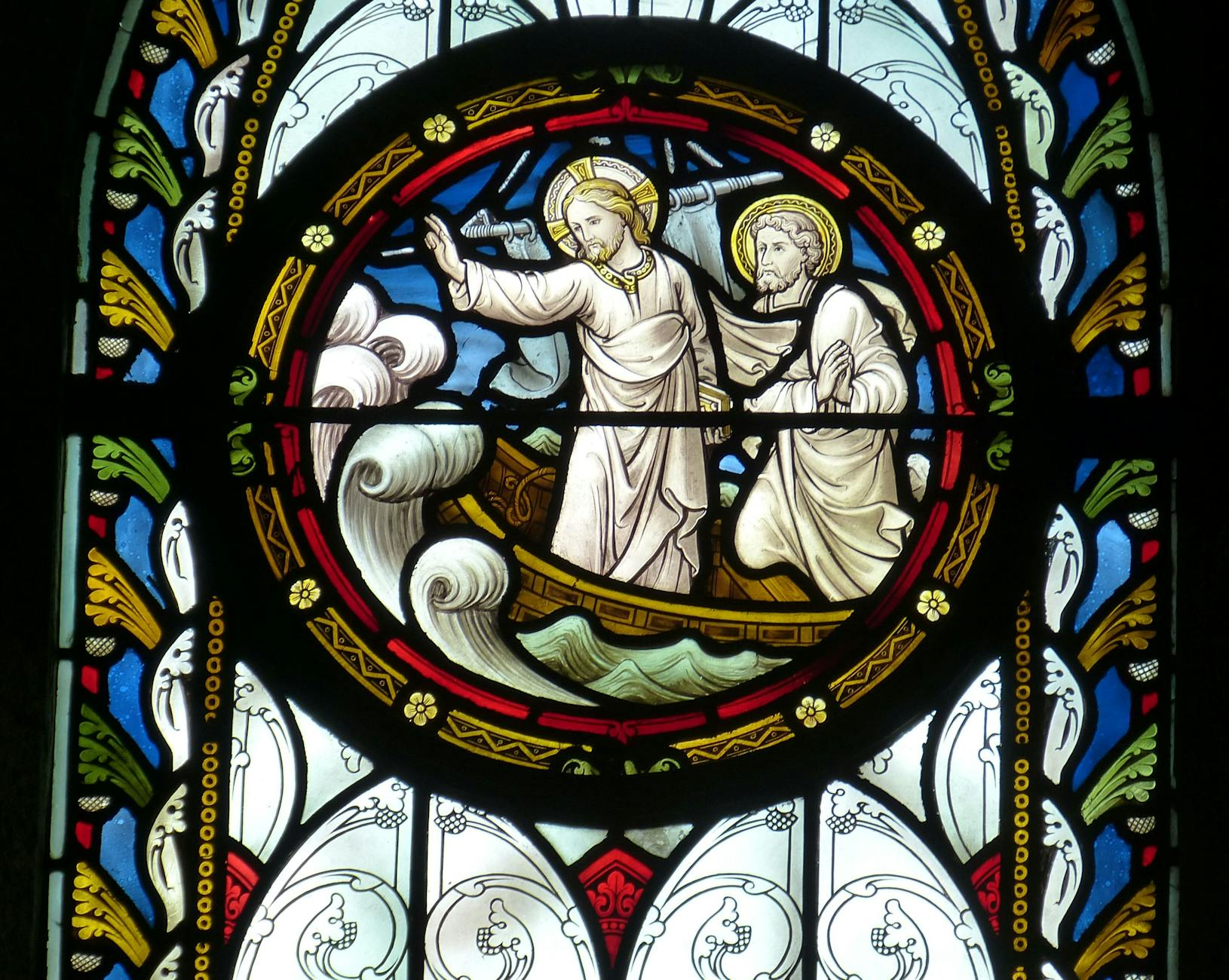 Crucifix Stain Glass (Photo by Pixabay)
Bible Verses on God's Healing and Restoration
Jeremiah 30:17: "But I will restore you to health and heal your wounds, declares the Lord."
Psalm 103:2-3: "Praise the LORD, my soul, and forget not all his benefits—who forgives all your sins and heals all your diseases."
Isaiah 53:5: "But he was pierced for our transgressions, he was crushed for our iniquities; the punishment that brought us peace was on him, and by his wounds, we are healed."
Bible Verses on God's Peace and Calmness
Philippians 4:6-7: "Do not be anxious about anything, but in every situation, by prayer and petition, with thanksgiving, present your requests to God. And the peace of God, which transcends all understanding, will guard your hearts and your minds in Christ Jesus."
John 14:27: "Peace I leave with you; my peace I give you. I do not give to you as the world gives. Do not let your hearts be troubled and do not be afraid."
Isaiah 26:3: "You will keep in perfect peace those whose minds are steadfast because they trust in you."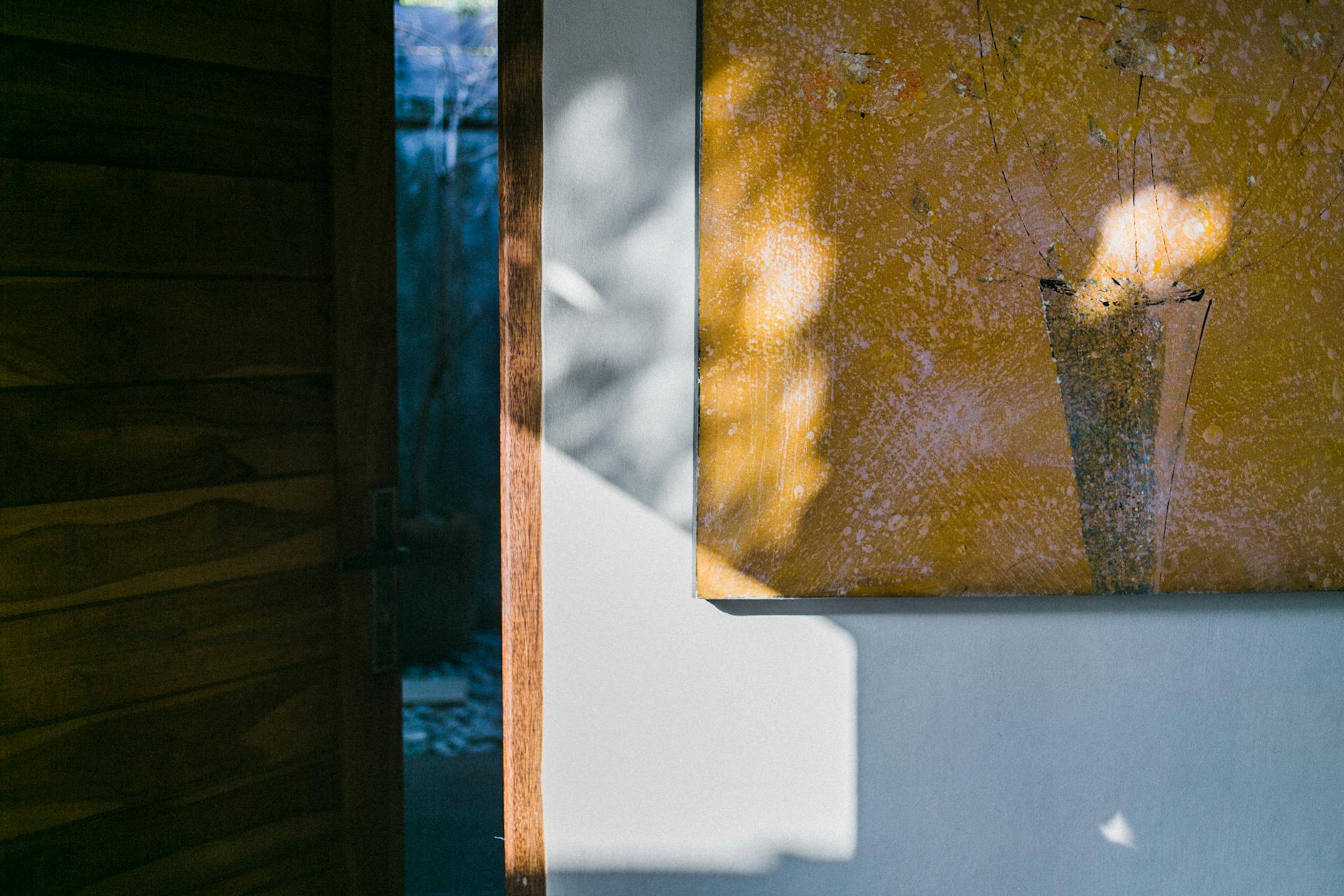 Opened wooden door and white wall decorated with old weathered shabby painting in sunlight (Photo by Evgenia Basyrova)
Bible Verses on God's Wisdom and Guidance
James 1:5: "If any of you lacks wisdom, you should ask God, who gives generously to all without finding fault, and it will be given to you."
Proverbs 3:5-6: "Trust in the LORD with all your heart and lean not on your own understanding; in all your ways submit to him, and he will make your paths straight."
Psalm 32:8: "I will instruct you and teach you in the way you should go; I will counsel you with my loving eye on you."
Bible Verses on God's Strength and Endurance
Isaiah 40:31: "But those who hope in the Lord will renew their strength. They will soar on wings like eagles; they will run and not grow weary, they will walk and not be faint."
Philippians 4:13: "I can do all this through him who gives me strength."
2 Corinthians 12:9: "But he said to me, 'My grace is sufficient for you, for my power is made perfect in weakness.' Therefore, I will boast all the more gladly about my weaknesses so that Christ's power may rest on me."
Bible Verses on God's Provision and Financial Help
Philippians 4:19: "And my God will meet all your needs according to the riches of his glory in Christ Jesus."
Malachi 3:10: "Bring the whole tithe into the storehouse, that there may be food in my house. Test me in this,' says the LORD Almighty, 'and see if I will not throw open the floodgates of heaven and pour out so much blessing that there will not be room enough to store it."
Matthew 6:33: "But seek first his kingdom and his righteousness, and all these things will be given to you as well."
Bible Verses on God's Unity and Reconciliation
2 Corinthians 5:18-19: "All this is from God, who reconciled us to himself through Christ and gave us the ministry of reconciliation: that God was reconciling the world to himself in Christ, not counting people's sins against them. And he has committed to us the message of reconciliation."
Ephesians 4:3: "Make every effort to keep the unity of the Spirit through the bond of peace."
Colossians 3:13-14: "Bear with each other and forgive one another if any of you has a grievance against someone. Forgive as the Lord forgave you. And over all these virtues put on love, which binds them all together in perfect unity."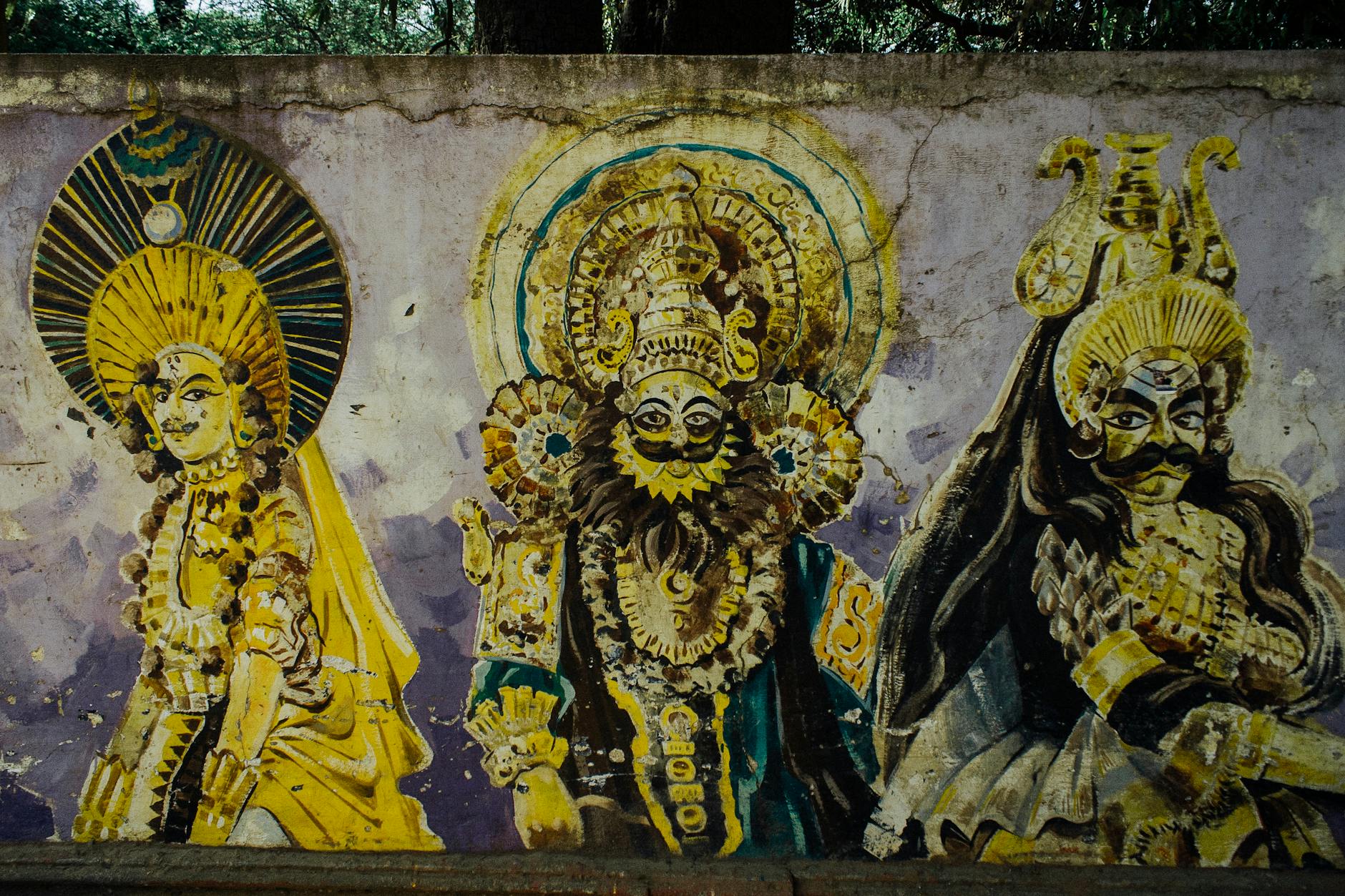 Graffiti of ancient Indian gods on shabby wall (Photo by Plato Terentev)
Remember, these scriptures are a source of strength and encouragement, guiding you through challenging times. Meditate on them, declare them in your prayers, and let their truth bring you comfort and assurance.
Conclusion
In times of distress and uncertainty, turning to prayer can provide comfort, strength, and guidance. The seven emergency prayers discussed in this article, along with their supporting scriptures, offer a powerful tool for seeking divine intervention and peace. Whether you are facing financial difficulties, health challenges, relationship struggles, or overwhelming stress, these prayers can serve as a spiritual lifeline.
Remember, prayer is not just a one-sided conversation; it is a dialogue with a loving and compassionate God who is always ready to listen. As you pray, have faith that your words are heard, and trust that the answers will come in the way that is best for you. Embrace the scriptures provided as a source of inspiration and encouragement.
Incorporating these emergency prayers into your daily spiritual practice can help you find solace and renewed hope in the midst of life's trials. They can bring you closer to God, deepen your faith, and open the door to miraculous possibilities. So, whenever you find yourself in need of urgent divine intervention, turn to these prayers and scriptures as a source of support and guidance.
Remember that prayer is a personal and intimate experience. Feel free to personalize these prayers to reflect your own thoughts and emotions. As you continue your journey of faith, trust that God is with you every step of the way, ready to offer comfort, guidance, and miracles when you need them most.
May these emergency prayers be a constant reminder of the power of faith and the unwavering love of our Heavenly Father.