Are you seeking comfort and solace through the power of scripture? Look no further. In this blog post, we will explore 25 healing scriptures that were frequently used by the renowned evangelist Oral Roberts. These scriptures have provided hope and healing to countless individuals facing physical and emotional challenges. Whether you're in need of spiritual guidance or simply looking for words of encouragement, these powerful verses have the potential to uplift and bring comfort to your life. Join us as we delve into the transformative world of healing scriptures and discover the profound impact they can have on our well-being.
Who is Oral Roberts?
Oral Roberts, a prominent figure in the field of Christian evangelism, made significant contributions to the faith community through his healing ministry, establishment of a university, and overall legacy. Let's explore his early life and ministry, the establishment of Oral Roberts University, and his lasting impact.
Early Life and Ministry
Oral Roberts was born on January 24, 1918, in Ada, Oklahoma. Growing up in humble beginnings, he faced various health challenges that reportedly led to his divine calling. At the age of 17, Roberts believed he received a miraculous healing from tuberculosis, which inspired him to dedicate his life to spreading the message of God's healing power.
Roberts embarked on his ministry journey, becoming a licensed Southern Baptist minister in 1938. He later founded Oral Roberts Evangelistic Association in 1947, organizing large-scale tent revival meetings across the United States and other countries. Through his dynamic preaching style and emphasis on healing, Roberts gained a significant following and became a key figure in the charismatic movement.
Establishment of Oral Roberts University
In 1963, Oral Roberts founded Oral Roberts University (ORU) in Tulsa, Oklahoma. The university was established with a vision to integrate faith with academics and provide a holistic education to students. ORU aimed to develop students spiritually, intellectually, physically, and socially, with a focus on empowering them to make a positive impact in the world.
The establishment of ORU marked a significant milestone in Roberts' legacy. The university quickly gained recognition for its unique approach to education and its commitment to excellence in various fields of study. Today, ORU continues to thrive as a leading Christian institution, offering a wide range of undergraduate and graduate programs that equip students for purposeful lives and successful careers.
Legacy and Impact
Oral Roberts left behind a lasting legacy through his dedication to healing ministry, establishment of a renowned university, and influence on the faith community. His charismatic preaching style and belief in God's healing power attracted millions of followers worldwide. Through his television program, he brought the message of hope and healing to millions of viewers globally.
Moreover, Oral Roberts' establishment of Oral Roberts University has impacted countless lives. The university's commitment to integrating faith, learning, and healing has shaped generations of students who have gone on to make a positive difference in various fields. ORU's emphasis on excellence, innovation, and spiritual growth continues to inspire students and contribute to the greater good.
In conclusion, Oral Roberts' early life and ministry, the establishment of Oral Roberts University, and his enduring impact have shaped the landscape of Christian evangelism and education. His unwavering faith and commitment to healing continue to inspire millions, leaving a remarkable imprint on the world.
Importance of Healing Scriptures
Healing scriptures play a crucial role in the lives of many believers, offering comfort, hope, and guidance in times of physical and emotional distress. These powerful verses from the Bible are believed to possess divine healing properties, providing solace and restoration to individuals seeking relief from illness or affliction. In this section, we will explore the significance of healing scriptures, delving into the connection between faith and healing, the biblical basis for healing, and the role of scriptures in prayer.
Faith and Healing
Faith serves as the bedrock of healing scriptures. It is the unwavering belief that God has the power to heal and restore that strengthens the connection between the individual and the divine. When we approach healing scriptures with faith, we demonstrate our trust in God's ability to intervene in our lives and bring about healing. This deep-rooted faith not only ignites a sense of hope but also activates the healing process within us, both physically and emotionally.
Biblical Basis for Healing
The Bible is replete with passages that speak of healing. From the Old Testament to the New Testament, numerous stories and teachings emphasize the restorative power of God. The book of Psalms, for instance, is filled with verses that express God's desire to heal and his faithfulness in granting healing to those who seek it. In the New Testament, the ministry of Jesus Christ is marked by numerous accounts of healing miracles, demonstrating God's compassion and willingness to heal. These biblical references provide the foundation for the belief in healing and contribute to the importance of healing scriptures in Christian faith.
Role of Scriptures in Prayer
Prayer is the medium through which believers communicate with God, expressing their desires, fears, and seeking guidance in their lives. Healing scriptures act as a source of encouragement and affirmation during prayer, allowing individuals to align their petitions with the promises found in the Bible. By incorporating healing scriptures into their prayers, believers not only seek physical healing but also find solace and strength in God's presence. Scriptures provide a framework for believers to approach prayer with confidence, knowing that God's word affirms his willingness to heal and restore.
Images: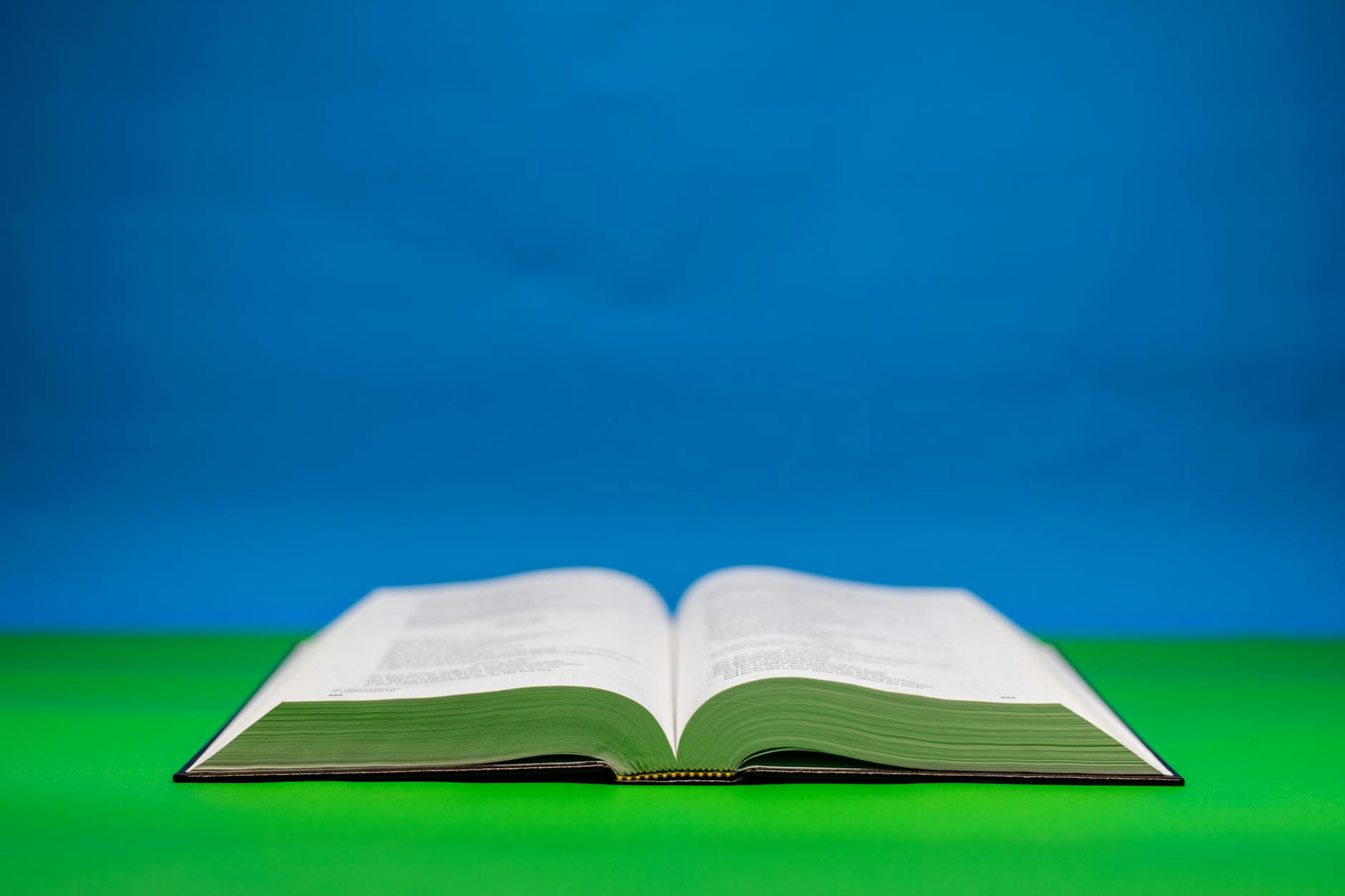 Close-Up Shot of an Open Bible on a Green Surface (Photo by Philip Wels)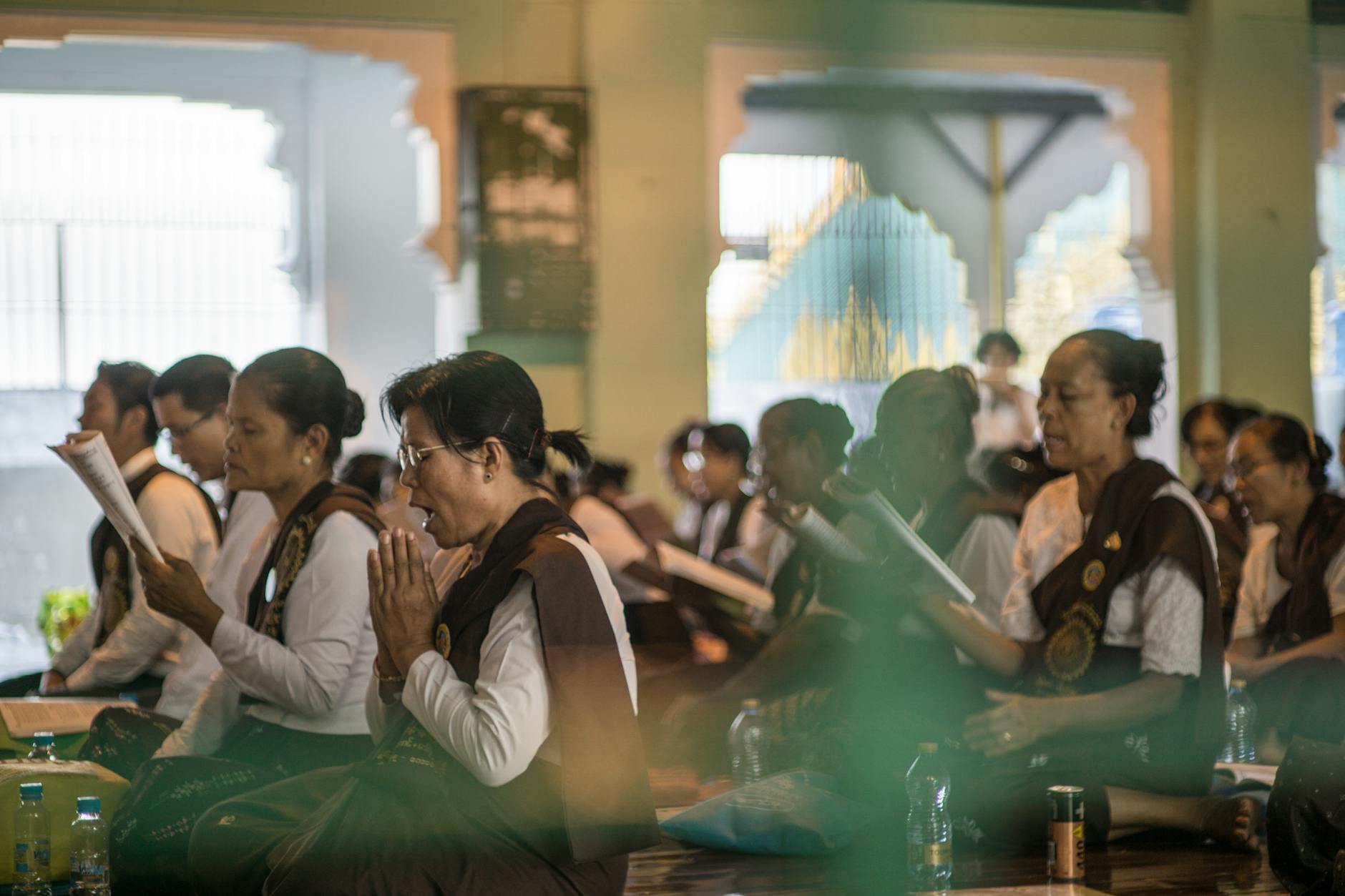 Man and Women in White Long Sleeve Shirt Sitting Beside Each Other (Photo by artdesigner geno)
In conclusion, healing scriptures hold immense importance for individuals seeking physical and emotional restoration. They serve as a powerful tool in cultivating faith, finding solace in God's promises, and approaching prayer with confidence. By embracing these scriptures, believers tap into the divine healing power and experience the transformative impact it can have on their lives.
Healing Scriptures Used by Oral Roberts
In this section, we will explore 25 healing scriptures used by Oral Roberts. These scriptures hold powerful promises of healing and restoration according to the Christian faith.
Scripture 1
"He heals the brokenhearted and binds up their wounds." – Psalm 147:3
This scripture reminds us that God is not only capable of physical healing but also of healing our emotional wounds and bringing comfort to our broken hearts.
Scripture 2
"And the prayer of faith will save the one who is sick, and the Lord will raise him up. And if he has committed sins, he will be forgiven." – James 5:15
Here, we learn that the prayer of faith has the power to heal the sick and even bring forgiveness to those who have sinned. It highlights the importance of faith and prayer in the healing process.
Scripture 3
"But he was pierced for our transgressions; he was crushed for our iniquities; upon him was the chastisement that brought us peace, and with his wounds, we are healed." – Isaiah 53:5
This scripture points to the sacrifice of Jesus, who bore our sins and afflictions on the cross. It emphasizes that through his wounds, we can experience healing and find peace.
Scripture 4
"Heal me, O Lord, and I shall be healed; save me, and I shall be saved, for you are my praise." – Jeremiah 17:14
These words express a plea for healing and deliverance to the Lord, recognizing Him as the ultimate source of salvation and restoration.
Scripture 5
"Bless the Lord, O my soul, and forget not all his benefits, who forgives all your iniquity, who heals all your diseases." – Psalm 103:2-3
This scripture encourages us to remember and acknowledge the many benefits bestowed upon us by the Lord, including forgiveness of sins and healing of diseases.
Scripture 6
"And Jesus went throughout all the cities and villages, teaching in their synagogues and proclaiming the gospel of the kingdom and healing every disease and every affliction." – Matthew 9:35
This verse highlights Jesus' ministry of teaching, preaching, and healing. It reveals His compassion and ability to heal all types of diseases and afflictions.
Scripture 7
"Beloved, I pray that all may go well with you and that you may be in good health, as it goes well with your soul." – 3 John 1:2
John's prayer for the well-being and good health of the believers reflects the connection between physical health and the condition of one's soul.
Scripture 8
"I have seen his ways, but I will heal him; I will lead him and restore comfort to him and his mourners." – Isaiah 57:18
Through this scripture, we are assured that God sees our afflictions and promises to bring healing, guidance, and comfort to those who trust in Him.
Scripture 9
"And my God will supply every need of yours according to his riches in glory in Christ Jesus." – Philippians 4:19
Though not explicitly referring to physical healing, this scripture reminds us of God's provision and His ability to meet all our needs, including those related to our health.
Scripture 10
"But I will restore you to health and heal your wounds, declares the Lord." – Jeremiah 30:17
Jeremiah's prophecy brings hope and reassurance that the Lord will restore health and heal our wounds, both physical and emotional.
Scripture 11
"Heal the sick, raise the dead, cleanse lepers, cast out demons. You received without paying; give without pay." – Matthew 10:8
In this verse, Jesus commissions His disciples to heal the sick and perform miracles, pointing to His divine power and the authority we possess as believers.
Scripture 12
"You restored me to health and let me live. Surely it was for my benefit that I suffered such anguish. In your love, you kept me from the pit of destruction; you have put all my sins behind your back." – Isaiah 38:16-17
Through Isaiah's experience, we learn that God has the power to restore health, protect us from destruction, and forgive our sins.
Scripture 13
"He sent out his word and healed them, and delivered them from their destruction." – Psalm 107:20
This scripture affirms the healing power of God's Word, which can bring deliverance from destruction and restore health.
Scripture 14
"O Lord my God, I cried to you for help, and you have healed me." – Psalm 30:2
David's heartfelt prayer acknowledges God's healing response to his cry for help, showcasing the Lord's willingness to heal His faithful servants.
Scripture 15
"Jesus said to him, 'I will come and heal him.'" – Matthew 8:7
This statement from Jesus highlights His compassionate nature and His willingness to respond to the request for healing.
Scripture 16
"For she said to herself, 'If I only touch his garment, I will be made well.'" – Matthew 9:21
The story of the woman who believed in the healing power of Jesus' garment teaches us about the importance of faith and belief in receiving healing.
Scripture 17
"But I will restore you to health and heal your wounds, declares the Lord." – Jeremiah 30:17
Jeremiah's prophecy brings hope and reassurance that the Lord will restore health and heal our wounds, both physical and emotional.
Scripture 18
"And he called the twelve together and gave them power and authority over all demons and to cure diseases" – Luke 9:1
Jesus bestowed His disciples with the power and authority to heal diseases and cast out demons, demonstrating His divine commission to bring healing.
Scripture 19
"He heals the brokenhearted and binds up their wounds." – Psalm 147:3
This scripture reminds us that God is not only capable of physical healing but also of healing our emotional wounds and bringing comfort to our broken hearts.
Scripture 20
"Trust in the Lord with all your heart, and do not lean on your own understanding. In all your ways acknowledge him, and he will make straight your paths." – Proverbs 3:5-6
Although not explicitly about physical healing, this verse encourages us to trust in the Lord completely and rely on His wisdom, knowing that He will guide and direct our paths.
Scripture 21
"Heal me, O Lord, and I shall be healed; save me, and I shall be saved, for you are my praise." – Jeremiah 17:14
Final Thoughts
In conclusion, the 21 healing scriptures used by Oral Roberts serve as a powerful source of inspiration and hope for those seeking physical and emotional healing. These scriptures, rooted in the Word of God, provide comfort and assurance that God's love and healing power are available to all who believe. By meditating on these scriptures and declaring them over our lives, we can tap into the supernatural healing that comes from a deep and unwavering faith. Whether facing illness, pain, or any other challenges, these scriptures remind us that we are never alone and that God's healing touch is ever-present. May these scriptures continue to bring comfort, strength, and restoration to those in need of healing in their lives.