Are you seeking solace from the discomfort of cysts? Look no further. In this blog post, we will explore 15 healing scriptures for cysts that offer hope and encouragement. Whether you're dealing with the physical pain or the emotional burden that comes with this condition, these powerful verses can bring comfort and healing to your life. Discover the power of faith and the words of divine wisdom as we delve into the scriptures that have the potential to transform your journey towards wellness.
Understanding Cysts
Cysts are fluid-filled sacs that can form in different parts of the body. They can vary in size and can develop in various organs or tissues, including the skin, ovaries, kidneys, liver, and even the brain. While most cysts are harmless and may not cause any symptoms, some can become painful or lead to complications.
What are Cysts?
Cysts are abnormal growths that typically contain a liquid, semi-solid, or gaseous substance. They can form when the dead skin cells, bodily fluids, or other materials accumulate and get trapped within a sac-like structure. Cysts can range in size from tiny, barely visible bumps to larger masses that can be felt or seen.
Causes of Cysts
Cysts can develop for various reasons, depending on their type and location. Some common causes of cyst formation include:
Blockages: When ducts or tubes in the body become blocked, such as the sebaceous glands in the skin or the ducts that carry fluid in the reproductive organs, cysts can form.
Infections: Infections can cause the formation of cysts as the body's immune system tries to encapsulate and isolate the infection to prevent its spread.
Genetic Factors: Certain genetic conditions can predispose individuals to develop cysts, such as polycystic kidney disease or polycystic ovary syndrome (PCOS).
Hormonal Imbalances: Hormonal changes can contribute to the development of cysts, especially in the ovaries. Hormonal imbalances can disrupt the normal menstrual cycle and lead to the formation of ovarian cysts.
Symptoms of Cysts
The symptoms of cysts can vary depending on their size, location, and whether they are causing any complications. Common symptoms associated with cysts may include:
Visible Swelling or Bumps: In some cases, cysts can cause visible swelling or bumps on the skin's surface or other affected areas.
Pain or Discomfort: Larger cysts or those pressing on nerves or surrounding tissues may cause pain or discomfort in the affected area.
Changes in Sensation or Function: Cysts located near nerves or important organs can potentially affect sensation, function, or cause other related symptoms. For example, a cyst near the spinal cord may cause back pain or numbness in the legs.
Changes in the Menstrual Cycle: Ovarian cysts, especially those associated with PCOS, can cause irregularities in the menstrual cycle, such as missed periods or heavy bleeding.
It is important to note that while cysts are typically benign, there can be instances where they become infected, rupture, or cause complications. If you are experiencing persistent symptoms or have concerns about a cyst, it is advisable to seek medical attention for proper evaluation and treatment.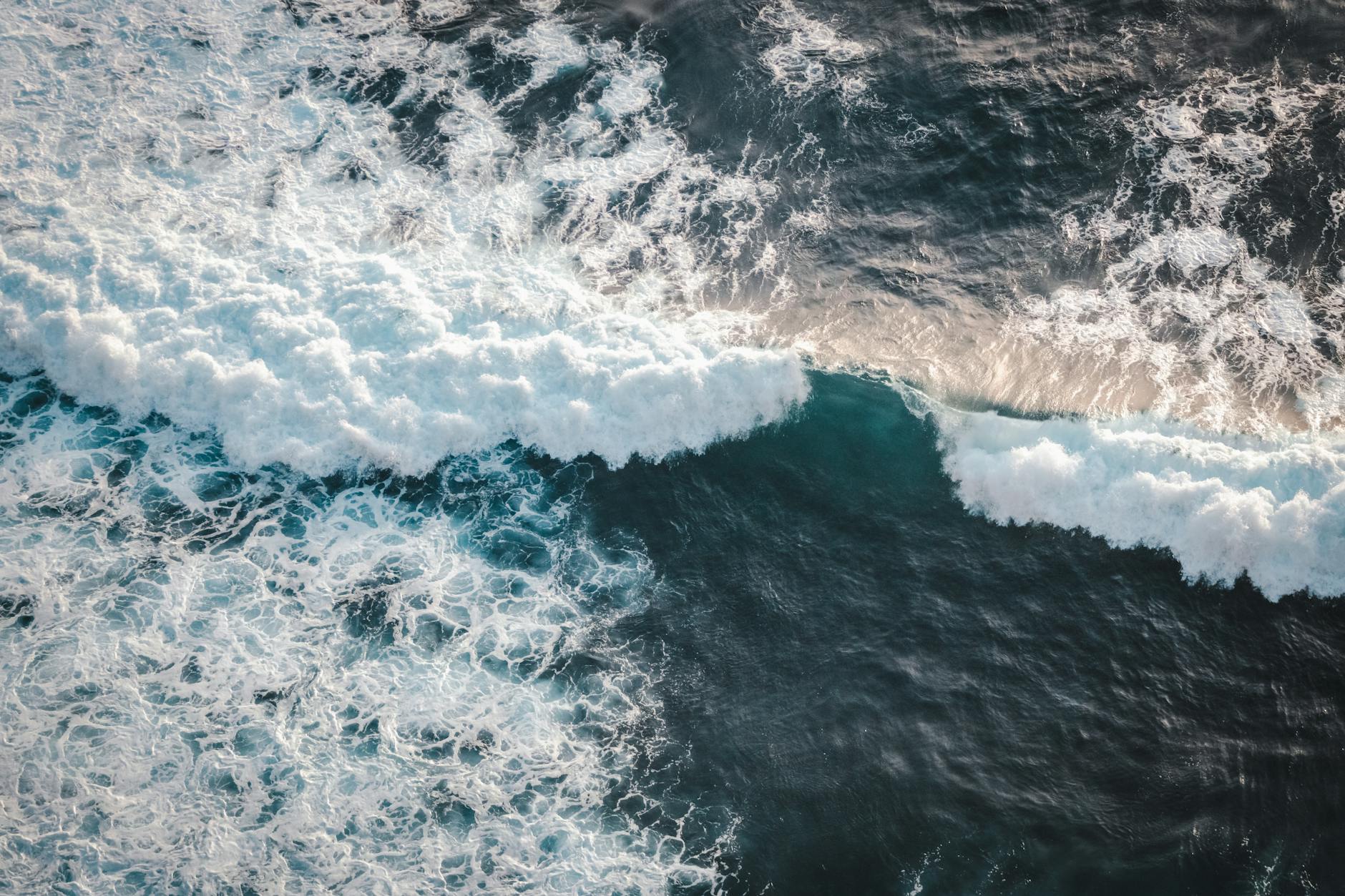 Stormy ocean with foamy waves in daylight (Photo by Stephane Hurbe)
The Power of Healing Scriptures
Healing scriptures have a profound impact on our physical, emotional, and spiritual well-being. When we encounter challenging health issues, turning to the power of healing scriptures can provide comfort, hope, and restoration. In this section, we will explore what healing scriptures are and how they can work to bring forth healing in our lives.
What are Healing Scriptures?
Healing scriptures are verses from religious texts that specifically address the topic of healing and restoration. These passages are believed to hold divine power and offer solace to those seeking healing for various ailments, including cysts. They are often recited, prayed, or meditated upon to invoke divine intervention and receive the healing grace.
Here are a few examples of healing scriptures commonly referenced for their potential healing properties:
Psalm 103:3: "He forgives all my sins and heals all my diseases."
Isaiah 53:5: "But he was pierced for our transgressions, he was crushed for our iniquities; the punishment that brought us peace was on him, and by his wounds, we are healed."
Jeremiah 30:17: "For I will restore health to you, and your wounds I will heal, declares the Lord."
James 5:14-15: "Is anyone among you sick? Let them call the elders of the church to pray over them and anoint them with oil in the name of the Lord. And the prayer offered in faith will make the sick person well; the Lord will raise them up."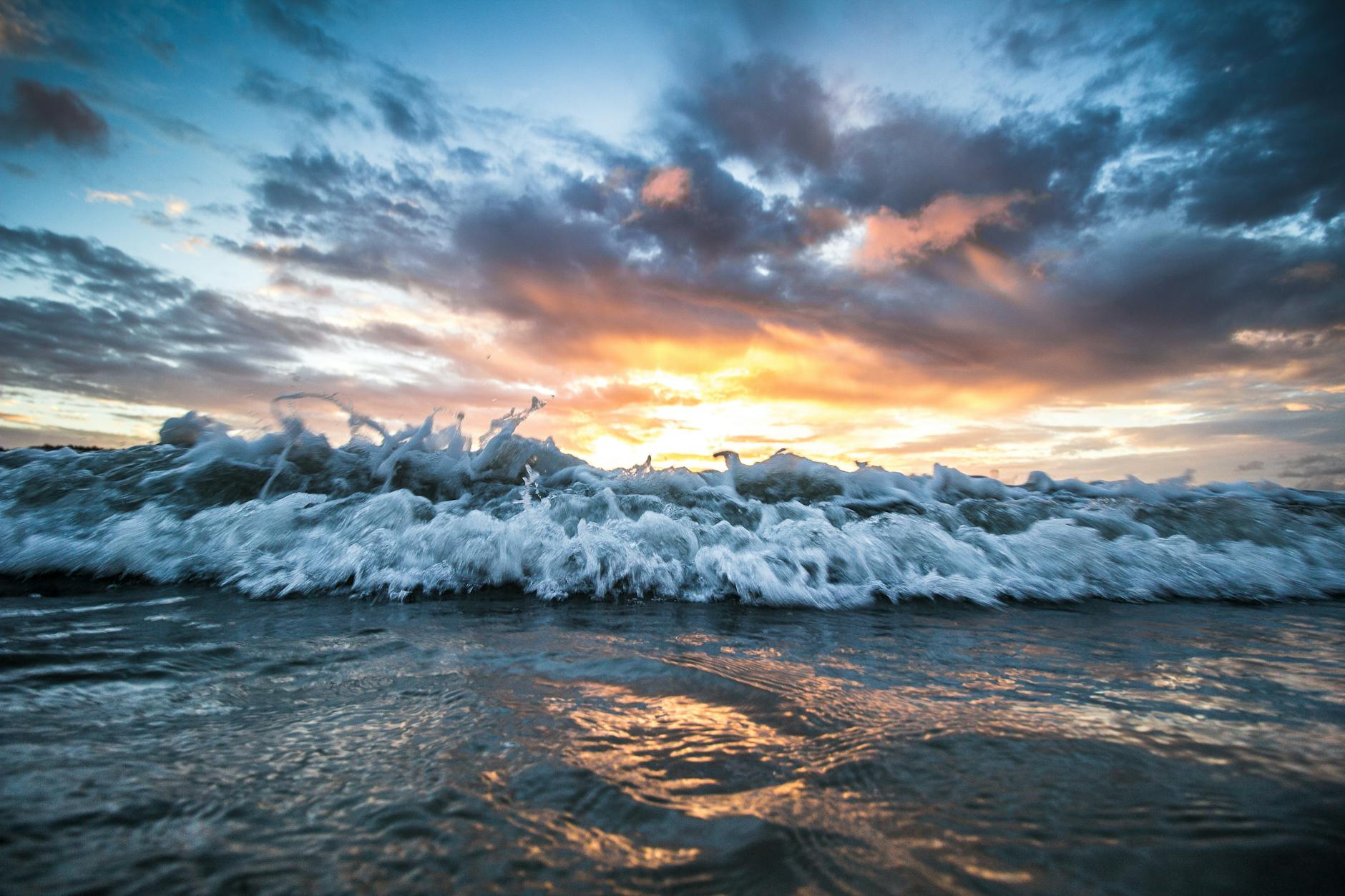 Stormy sea waving on sandy shore at sundown (Photo by Maurício Mascaro)
How Healing Scriptures Work
Healing scriptures work on multiple levels to facilitate healing. Firstly, they provide a source of hope and encouragement, reassuring individuals that they are not alone in their struggles. By meditating on these scriptures, one can experience a sense of peace, faith, and trust in the divine plan for their health.
Additionally, healing scriptures can play a significant role in shifting one's mindset and promoting a positive outlook. When faced with a health challenge like a cyst, it's common to feel anxious or overwhelmed. However, by immersing oneself in healing scriptures, individuals can redirect their focus towards faith, believing in the possibility of recovery and restoration.
Moreover, the power of healing scriptures lies in their ability to tap into the mind-body connection. Scientific studies have shown that the mind has a profound influence on the body's ability to heal. By engaging with healing scriptures, individuals can harness the power of positive thinking and affirmations, thereby creating a conducive environment for healing to occur.
In conclusion, healing scriptures serve as a spiritual guidepost, offering comfort, strength, and hope in the face of health challenges. By embracing these scriptures and allowing them to permeate our hearts and minds, we can tap into the power of divine healing and experience transformation in our lives.
Healing Scriptures for Cysts
Cysts can be a source of discomfort and concern for many individuals. Seeking healing and relief from cysts often involves exploring various treatment options, including medical interventions and natural remedies. In addition to these approaches, incorporating spiritual practices can also provide solace and support. Drawing inspiration and strength from healing scriptures can be a source of comfort during this time. Here are fifteen healing scriptures that may offer hope and encouragement:
Scripture 1: Psalm 30:2
"O LORD my God, I cried to you for help, and you have healed me."
Scripture 2: Jeremiah 30:17
"For I will restore health to you, and your wounds I will heal, declares the LORD."
Scripture 3: Exodus 15:26
"He said, 'If you will diligently listen to the voice of the LORD your God, and do that which is right in his eyes, and give ear to his commandments and keep all his statutes, I will put none of the diseases on you that I put on the Egyptians, for I am the LORD, your healer.'"
Scripture 4: Isaiah 53:5
"But he was pierced for our transgressions; he was crushed for our iniquities; upon him was the chastisement that brought us peace, and with his wounds, we are healed."
Scripture 5: Matthew 8:17
"This was to fulfill what was spoken by the prophet Isaiah: 'He took our illnesses and bore our diseases.'"
Scripture 6: James 5:14-15
"Is anyone among you sick? Let him call for the elders of the church, and let them pray over him, anointing him with oil in the name of the Lord. And the prayer of faith will save the one who is sick, and the Lord will raise him up. And if he has committed sins, he will be forgiven."
Scripture 7: Psalm 103:2-3
"Bless the LORD, O my soul, and forget not all his benefits, who forgives all your iniquity, who heals all your diseases."
Scripture 8: Isaiah 41:10
"Fear not, for I am with you; be not dismayed, for I am your God; I will strengthen you, I will help you, I will uphold you with my righteous right hand."
Scripture 9: Mark 5:34
"And he said to her, 'Daughter, your faith has made you well; go in peace, and be healed of your disease.'"
Scripture 10: Psalm 41:3
"The LORD sustains him on his sickbed; in his illness, you restore him to full health."
Scripture 11: 1 Peter 2:24
"He himself bore our sins in his body on the tree, that we might die to sin and live to righteousness. By his wounds, you have been healed."
Scripture 12: Proverbs 4:20-22
"My son, be attentive to my words; incline your ear to my sayings. Let them not escape from your sight; keep them within your heart. For they are life to those who find them, and healing to all their flesh."
Scripture 13: Psalm 34:17-18
"When the righteous cry for help, the LORD hears and delivers them out of all their troubles. The LORD is near to the brokenhearted and saves the crushed in spirit."
Scripture 14: Luke 8:50
"But Jesus on hearing this answered him, 'Do not fear; only believe, and she will be well.'"
Scripture 15: Matthew 10:1
"And he called to him his twelve disciples and gave them authority over unclean spirits, to cast them out, and to heal every disease and every affliction."
Remember, these healing scriptures can provide spiritual solace and hope as you navigate your journey towards healing. While incorporating these verses into your daily life, it is also important to consult with medical professionals for appropriate diagnosis, treatment, and guidance.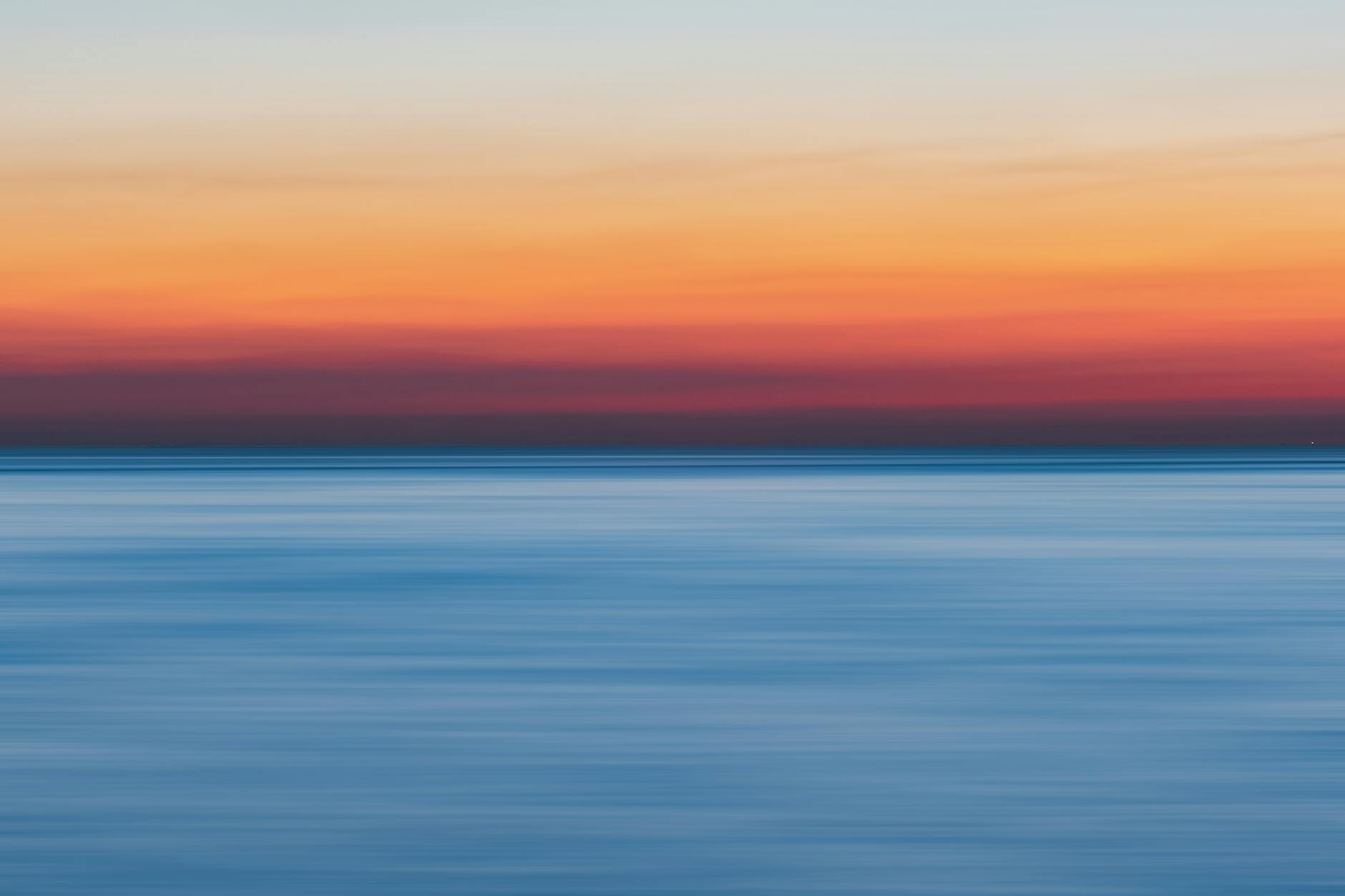 Calm Body Of Water During Golden Hour (Photo by Abdullah Ghatasheh)
Conclusion
In conclusion, incorporating healing scriptures into your daily routine can provide comfort and strength during times of physical and emotional distress. These powerful verses can serve as a source of hope and encouragement, reminding you of God's love and His ability to bring healing into your life. Remember to meditate on these scriptures, speak them out loud, and allow them to fill your heart with faith. As you embrace these healing scriptures, you may find yourself experiencing a renewed sense of peace and a deeper connection to the divine healing power. May these scriptures be a guiding light on your journey towards wholeness and well-being.