When life feels out of control, many people turn to faith for comfort. One area where this is particularly true is in the battle against eating disorders.
It's a very personal struggle, but you're not alone. Countless individuals have found solace and strength in healing scriptures.
That said, as someone who has spent many years in the sales industry, I have seen firsthand the devastating impact that our culture's obsession with appearance and weight can have on individuals.
I have watched as people have gone to extreme measures to try and achieve a certain image, often at the expense of their physical, mental, and emotional health.
But as a man of faith, I also know that there is hope and healing available for those who are struggling with eating disorders.
The Bible is full of wisdom and guidance on how to live a healthy and fulfilling life, both physically and spiritually.
And as we delve into these healing scriptures, I believe that you will find comfort, strength, and encouragement for your journey towards recovery.
One of my favorite stories in the Bible is the story of Daniel and his three friends. These young men were taken captive by the Babylonians and were given rich food and wine from the king's table.
But Daniel recognized that this food would not be good for them, and he asked that they be given vegetables and water instead.
Despite the king's objections, Daniel and his friends thrived on this simple diet and were even found to be healthier and stronger than their peers who had been eating the king's food.
This story reminds us that our bodies are temples of the Holy Spirit, and that we should take care of them accordingly.
We should be mindful of what we eat and how it affects our bodies, and we should strive to honor God with our choices.
And when we do struggle with eating disorders or other physical ailments, we can turn to the Bible for guidance and hope.
Let us be encouraged and uplifted by the wisdom and grace of our Creator, and let us trust in His promise to heal us and make us whole.
Whether you're fighting this battle yourself, or you're standing beside someone who is, know that there's a powerful tool within everyone's reach – the Bible. It's filled with verses that can provide comfort, inspire courage, and ignite hope even in the darkest moments.
And it's not just about reading the words. It's about understanding them, embracing them, and letting them guide you on the path towards healing.
So, let's explore some of the most potent healing scriptures for eating disorders that can become your beacon of hope in turbulent times.
Understanding Eating Disorders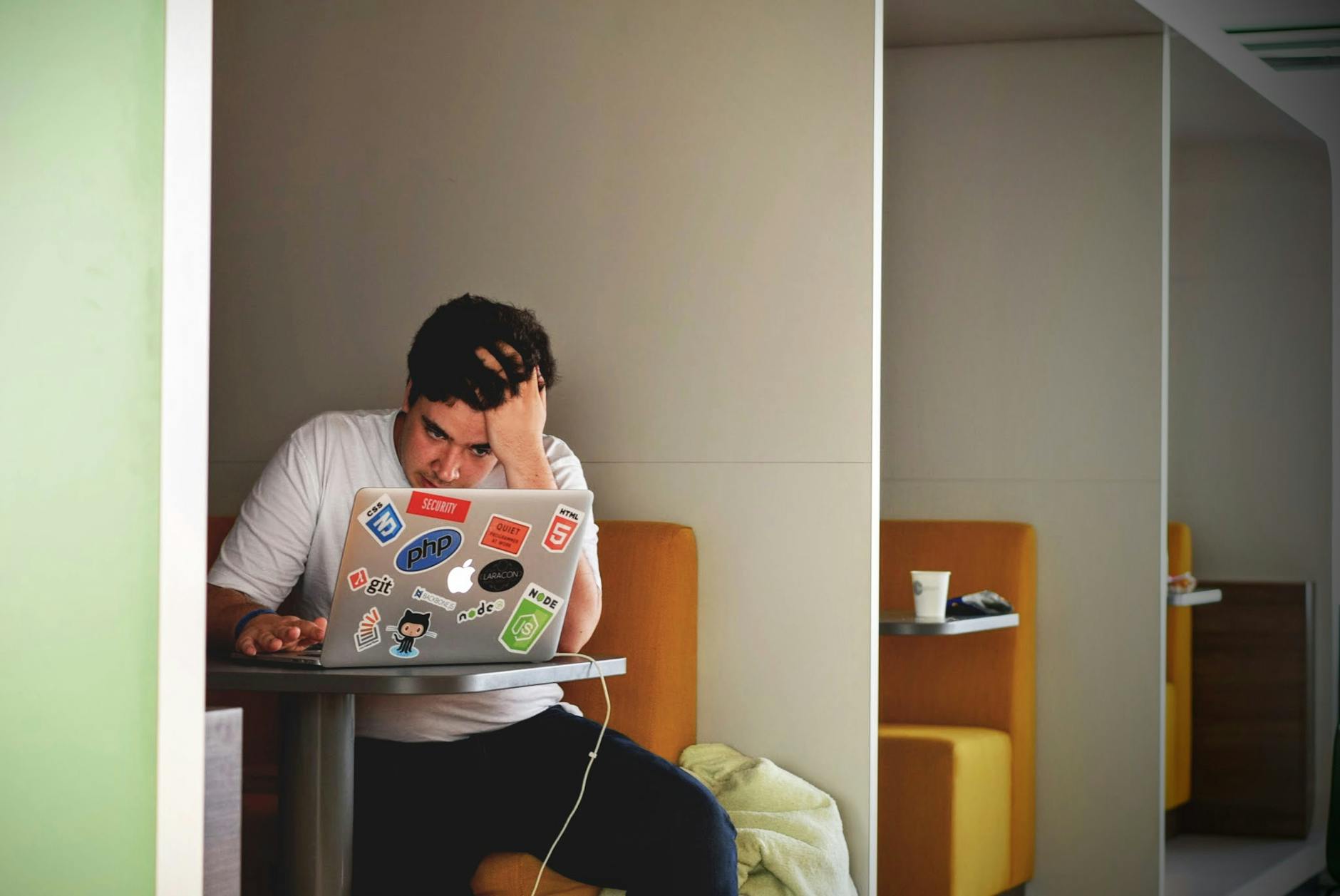 Eating disorders are complex mental health conditions that affect a person's relationship with food and their body image.
They are often characterized by extreme emotions, attitudes, and behaviors surrounding eating and weight.
Understanding eating disorders is crucial for recognizing the signs, offering support, and promoting recovery.
What are Eating Disorders?
Eating disorders encompass a range of conditions, including anorexia nervosa, bulimia nervosa, binge eating disorder, and other specified feeding or eating disorders (OSFED).
Each disorder has distinct symptoms and patterns, but they all involve unhealthy thoughts and behaviors related to food and body weight.
People with anorexia nervosa may restrict their food intake severely, leading to significant weight loss and a distorted perception of body shape.
Bulimia nervosa involves episodes of binge eating followed by compensatory behaviors like self-induced vomiting or excessive exercise.
Binge eating disorder is characterized by consuming large amounts of food in a short time, often feeling a loss of control during these episodes.
Healing Scriptures for Eating Disorders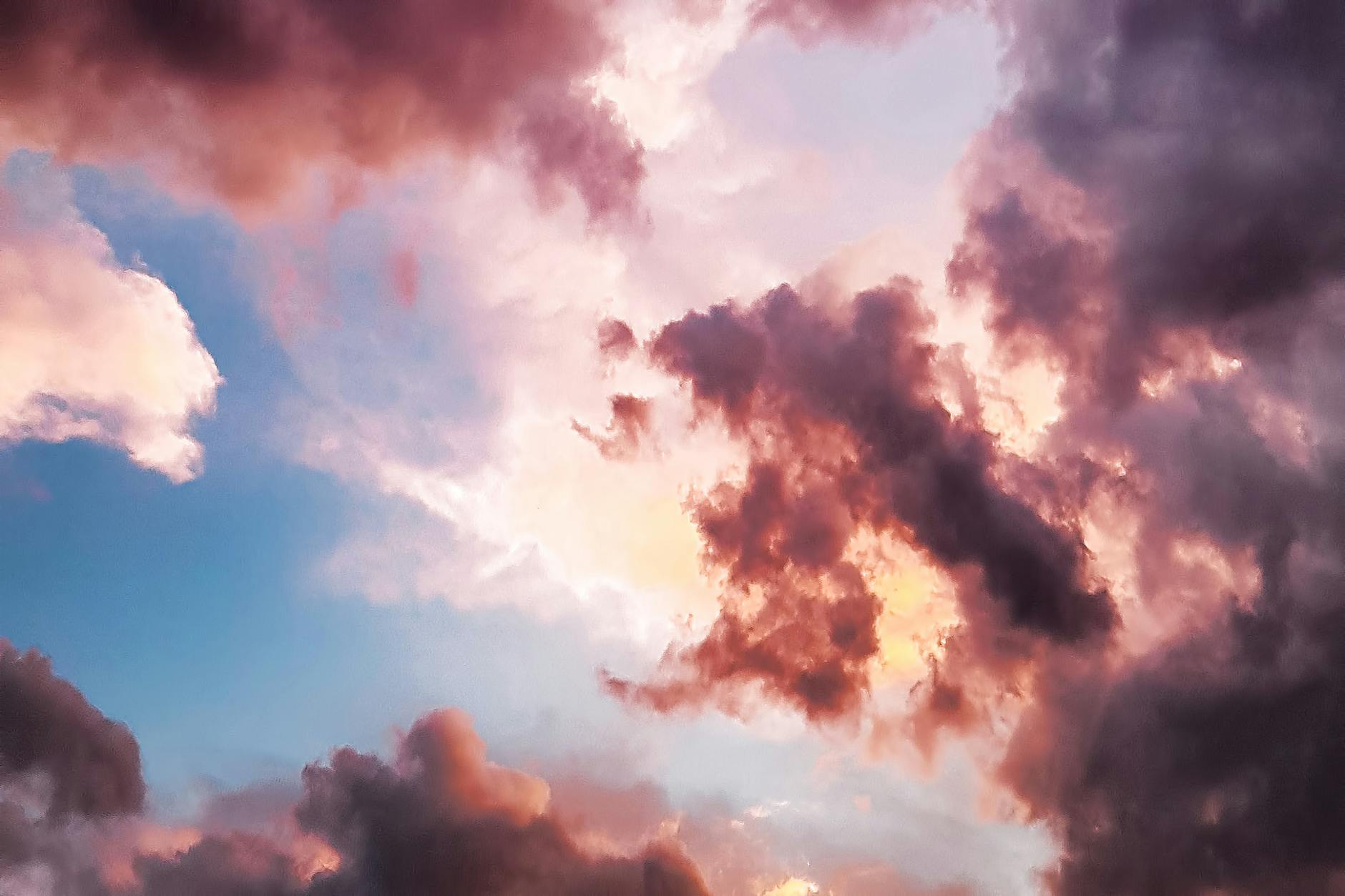 In this section, we will explore powerful healing scriptures that provide comfort and encouragement for those struggling with eating disorders. These verses offer hope, strength, and guidance for individuals seeking healing and restoration.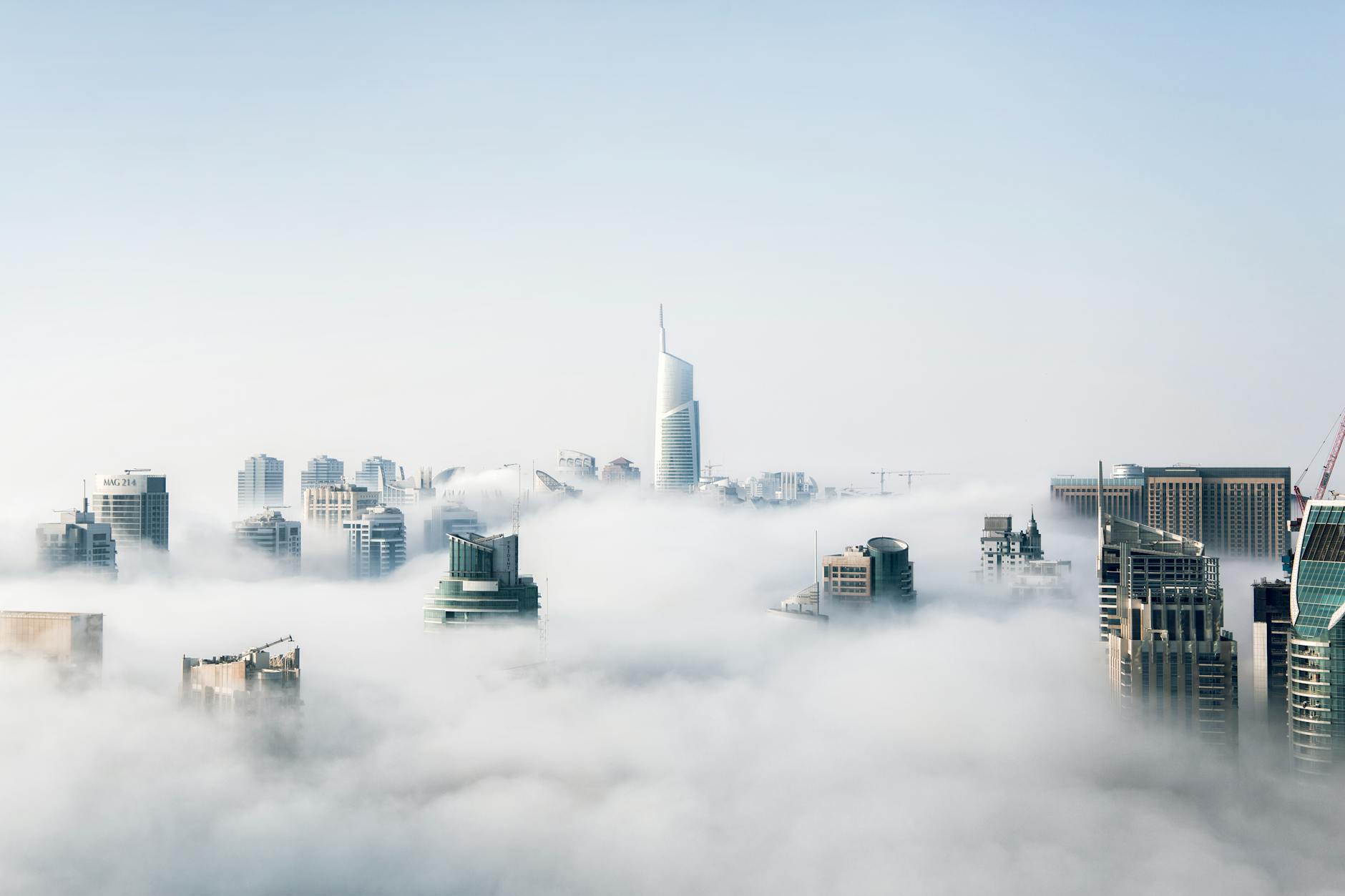 Psalm 107 reminds us of God's unfailing love and His ability to rescue us from distressing situations. This scripture assures us that when we cry out to Him in our troubles, He will deliver us and satisfy our hungry souls.
For more information on the book of Psalms, please visit BibleGateway.
Isaiah 53 is a powerful chapter that speaks of Jesus' suffering and the healing that comes through His sacrifice. This scripture reminds us that by His wounds, we are healed both physically and spiritually.
For a deeper understanding of Isaiah 53, visit Bible Study Tools.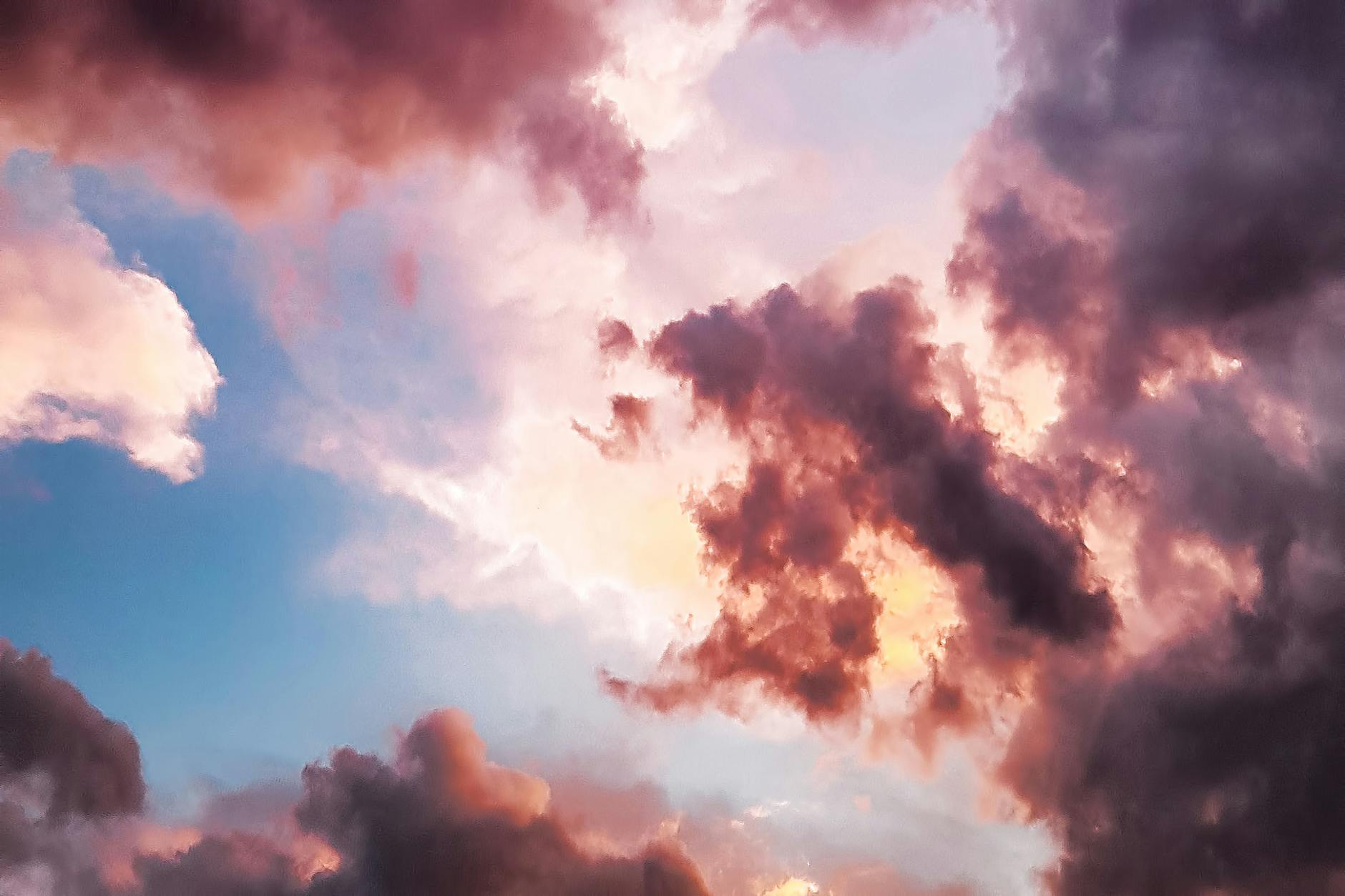 Matthew 11 encourages us to come to Jesus when we are weary and burdened. This scripture emphasizes that His yoke is easy and His burden is light, offering us rest for our souls. Turning to Jesus can bring comfort and healing in times of struggle and pain.
Discover more about Matthew 11 at Bible.com.
Philippians 4 reminds us to approach God with our anxieties and worries. This scripture encourages us to pray, be grateful, and focus on what is true, noble, right, pure, lovely, admirable, excellent, and praiseworthy. By doing so, we can experience God's peace, which surpasses all understanding.
To delve deeper into Philippians 4, visit BibleGateway.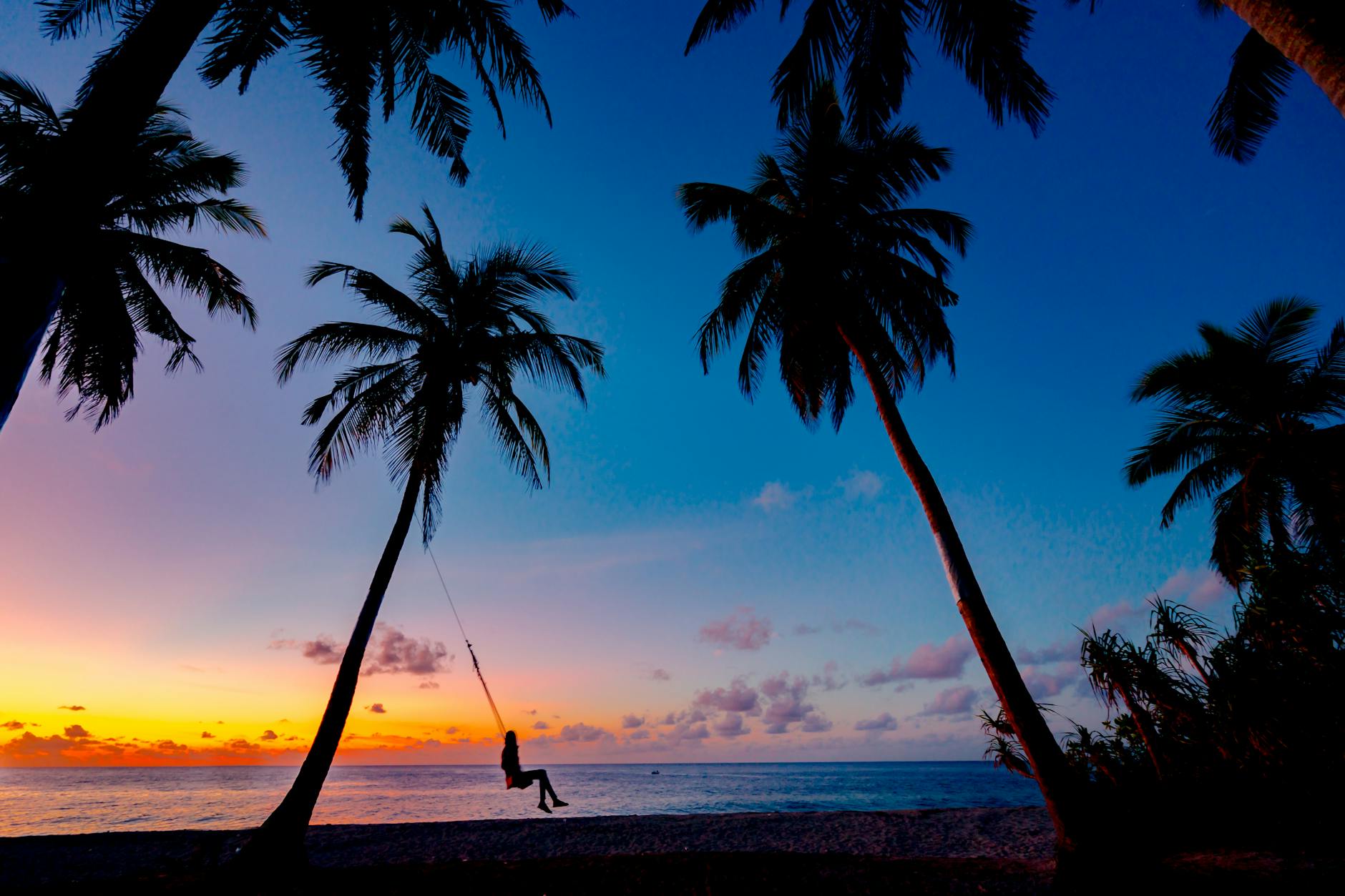 1 Peter 5 encourages us to cast all our anxieties on God because He cares for us. This scripture reminds us that God's love and care extend to every aspect of our lives, including our struggles and concerns. Trusting in His care can bring healing and peace.
– "He sent his word, and healed them, and delivered them from their destructions."
– "Be not wise in thine own eyes: fear the LORD, and depart from evil. It shall be health to thy navel, and marrow to thy bones."
– "Fear thou not; for I am with thee: be not dismayed; for I am thy God: I will strengthen thee; yea, I will help thee; yea, I will uphold thee with the right hand of my righteousness."
– "For I will restore health unto thee, and I will heal thee of thy wounds, saith the LORD; because they called thee an Outcast, saying, This is Zion, whom no man seeketh after."
– "And Jesus went about all Galilee, teaching in their synagogues, and preaching the gospel of the kingdom, and healing all manner of sickness and all manner of disease among the people."
– "And, behold, there came a leper and worshipped him, saying, Lord, if thou wilt, thou canst make me clean. And Jesus put forth his hand, and touched him, saying, I will; be thou clean. And immediately his leprosy was cleansed."
– "And Jesus went about all the cities and villages, teaching in their synagogues, and preaching the gospel of the kingdom, and healing every sickness and every disease among the people."
– "Come unto me, all ye that labour and are heavy laden, and I will give you rest. Take my yoke upon you, and learn of me; for I am meek and lowly in heart: and ye shall find rest unto your souls. For my yoke is easy, and my burden is light."
– "And he said unto her, Daughter, thy faith hath made thee whole; go in peace, and be whole of thy plague."
– "And Jesus said unto him, Go thy way; thy faith hath made thee whole. And immediately he received his sight, and followed Jesus in the way."
– "And the whole multitude sought to touch him: for there went virtue out of him, and healed them all."
– "And he said unto her, Daughter, be of good comfort: thy faith hath made thee whole; go in peace."
– "And the people, when they knew it, followed him: and he received them, and spake unto them of the kingdom of God, and healed them that had need of healing.
– "And heal the sick that are therein, and say unto them, The kingdom of God is come nigh unto you."
– "When Jesus saw him lie, and knew that he had been now a long time in that case, he saith unto him, Wilt thou be made whole?"
– "The thief cometh not, but for to steal, and to kill, and to destroy: I am come that they might have life, and that they might have it more abundantly."
– "And Peter said unto him, Aeneas, Jesus Christ maketh thee whole: arise, and make thy bed. And he arose immediately."
– "How God anointed Jesus of Nazareth with the Holy Ghost and with power: who went about doing good, and healing all that were oppressed of the devil; for God was with him."
– "Is any sick among you? let him call for the elders of the church; and let them pray over him, anointing him with oil in the name of the Lord: And the prayer of faith shall save the sick, and the Lord shall raise him up; and if he have committed sins, they shall be forgiven him."
– "Who his own self bare our sins in his own body on the tree, that we, being dead to sins, should live unto righteousness: by whose stripes ye were healed."
– "Beloved, I wish above all things that thou mayest prosper and be in health, even as thy soul prospereth."
– "And God shall wipe away all tears from their eyes; and there shall be no more death, neither sorrow, nor crying, neither shall there be any more pain: for the former things are passed away."
Prevalence and Impact of Eating Disorders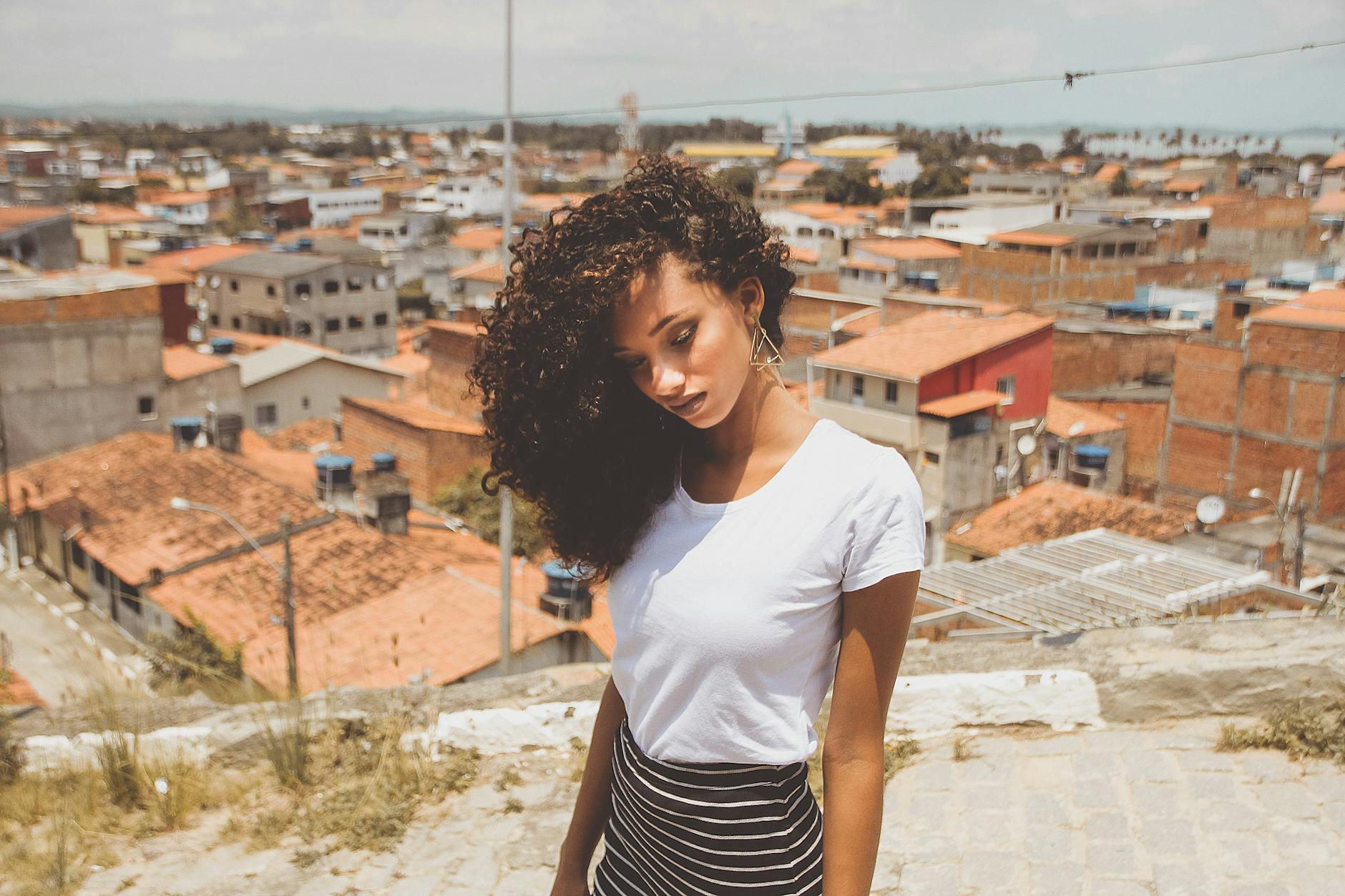 Eating disorders affect individuals of all genders, ages, and backgrounds. According to the National Eating Disorders Association (NEDA), approximately 20 million women and 10 million men in the United States will experience an eating disorder at some point in their lives.
The impact of eating disorders extends beyond physical health. They can lead to severe emotional distress, social isolation, and impaired daily functioning. Eating disorders have the highest mortality rate among psychiatric disorders, emphasizing the urgent need for awareness, prevention, and early intervention.
Seeking Help for Eating Disorders
If you or someone you know is struggling with an eating disorder, it is crucial to seek help as early as possible. Eating disorders are treatable, and recovery is achievable with the right support and professional guidance.
Start by reaching out to a healthcare professional, such as a doctor, therapist, or registered dietitian, who specializes in eating disorders. They can provide a comprehensive assessment and recommend appropriate treatment options, which may include therapy, nutritional counseling, and medical monitoring.
Additionally, support groups and helplines can offer valuable resources and a sense of community for individuals and their loved ones navigating the challenges of eating disorders. Remember, seeking help is a sign of strength and the first step towards healing. Healing Scriptures for Eating Disorders
The Power of Healing Scriptures
Healing scriptures have a profound impact on our well-being, providing solace, guidance, and strength. In this section, we will explore the role of faith in healing, the benefits of using healing scriptures, and how to effectively incorporate them into your journey towards overcoming eating disorders.
Exploring the Role of Faith in Healing
Faith plays a significant role in the healing process, especially when it comes to eating disorders. Believing in something greater than ourselves instills hope and encourages perseverance. By turning to healing scriptures, individuals can tap into the power of faith and find comfort in the divine message of love, support, and restoration.
Benefits of Using Healing Scriptures
Using healing scriptures offers numerous benefits for those struggling with eating disorders. Primarily, these verses provide reassurance and a sense of peace, reminding individuals that they are not alone in their journey towards recovery. Healing scriptures also serve as a source of inspiration, reinforcing positive thoughts and promoting a healthier mindset. By consistently meditating on these scriptures, individuals can experience renewed strength, improved self-esteem, and increased resilience.
How to Use Healing Scriptures for Eating Disorders
Using healing scriptures for eating disorders involves incorporating them into daily life and allowing them to guide and uplift. Here are a few practical ways to utilize healing scriptures:
Read and meditate on healing scriptures each day.
Write down and reflect on key verses that resonate with you.
Recite healing scriptures as affirmations to combat negative thoughts.
Share healing scriptures with a support group or loved ones for encouragement.
By actively engaging with healing scriptures and integrating them into your routine, you can harness their transformative power and find strength on your path towards healing.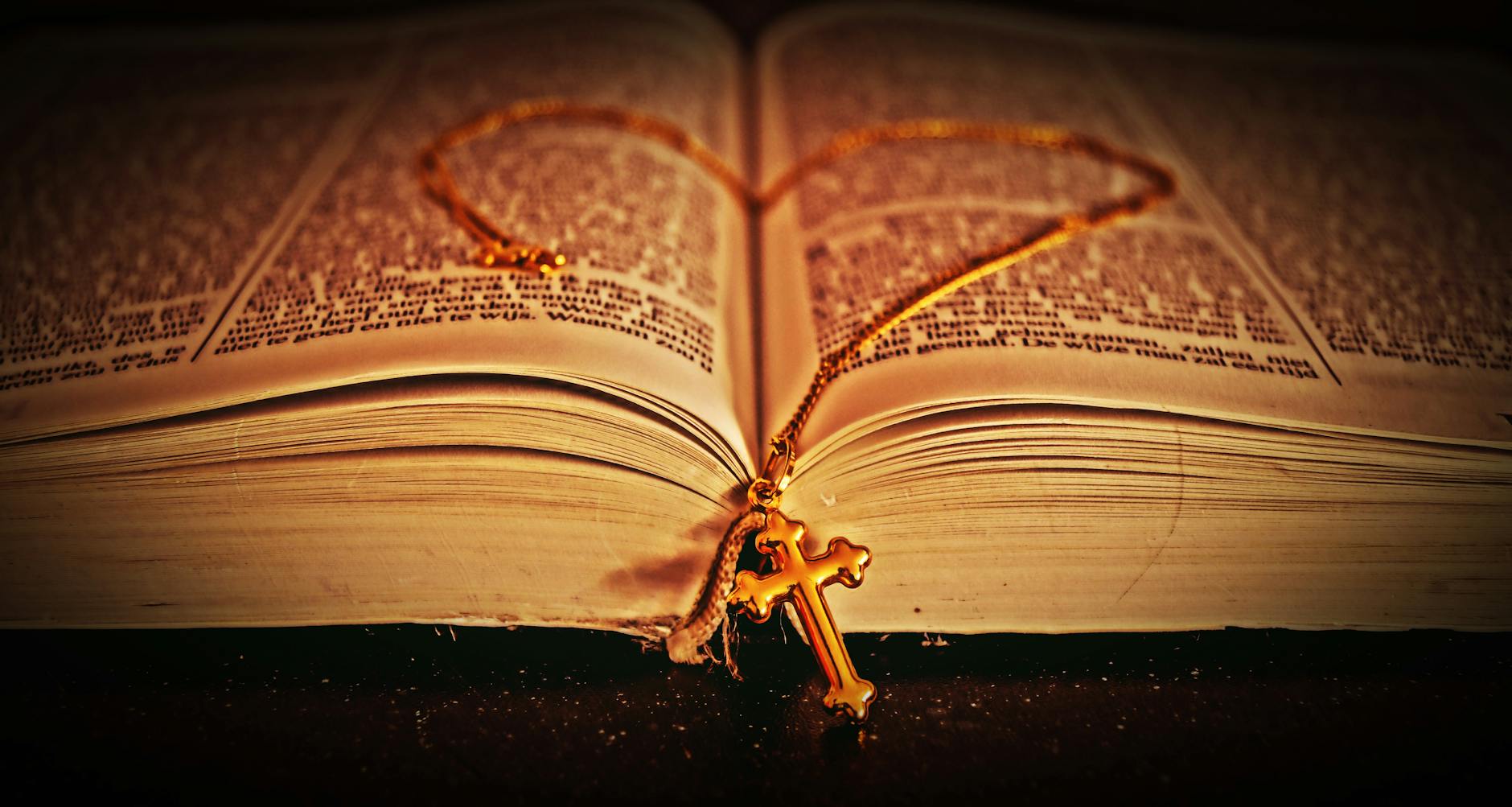 Combining Faith and Professional Support
When it comes to healing from eating disorders, combining faith and professional support is often a powerful approach. Recognizing the importance of seeking professional help, understanding how faith can complement professional treatment, and finding balance in recovery are all essential steps on the journey to healing.
Importance of Seeking Professional Help
Seeking professional help is crucial for individuals struggling with eating disorders. Trained therapists, counselors, and medical professionals have the knowledge and experience to provide evidence-based treatments, personalized to each individual's needs. They can offer guidance on nutrition, behavioral changes, and emotional support, helping individuals on their path to recovery.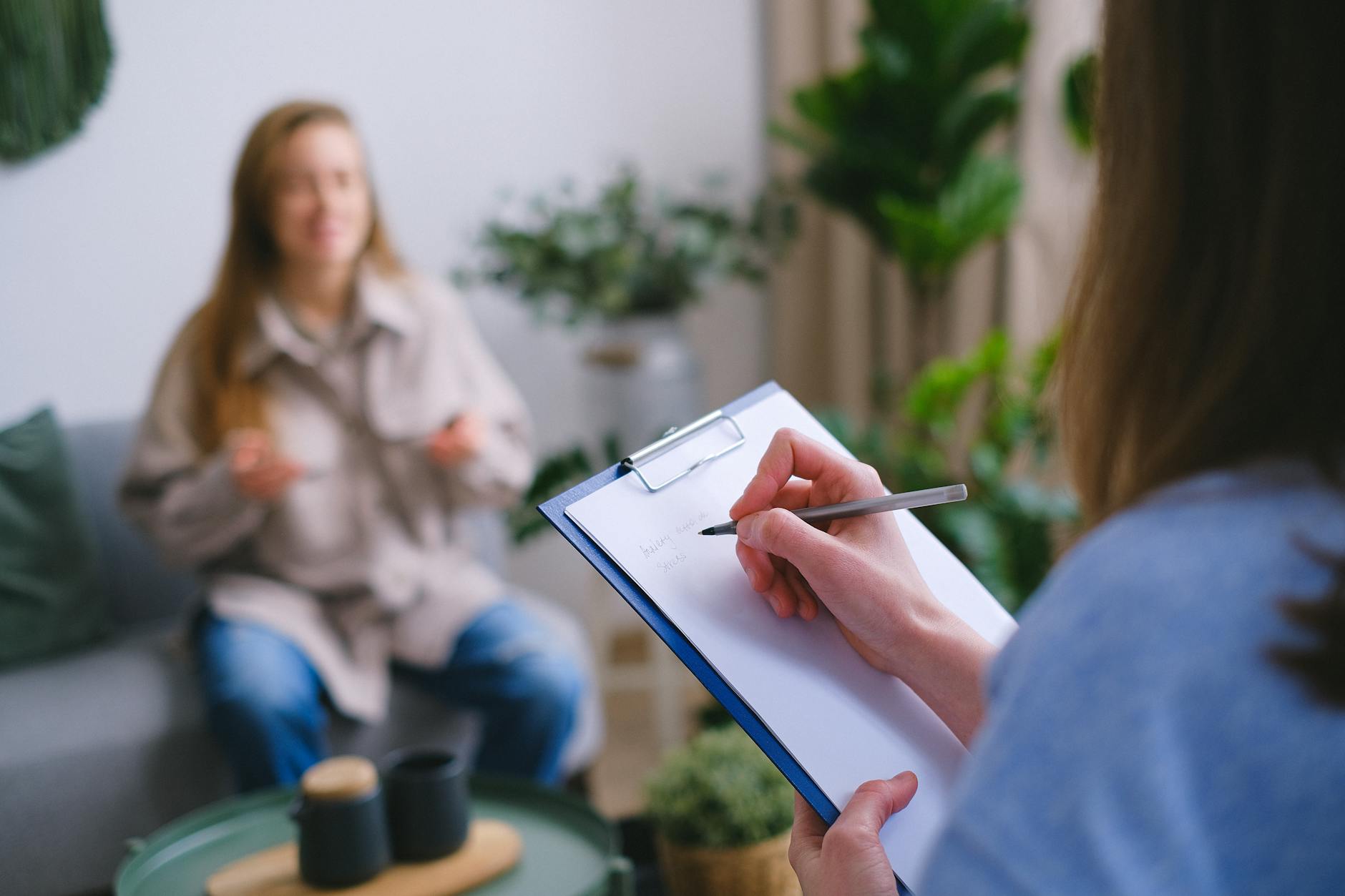 How Faith Can Complement Professional Treatment
Incorporating faith into the recovery process can be a source of strength and comfort for many. It provides a sense of hope, purpose, and connection to something greater than oneself. Faith can complement professional treatment by offering spiritual guidance, fostering inner peace, and providing a support system through religious communities.
Finding Balance in Recovery
Recovery from an eating disorder requires finding balance in all aspects of life – physically, mentally, emotionally, and spiritually. It's essential to develop healthy habits, overcome negative thought patterns, and build a positive self-image. Integrating faith and professional support can help individuals navigate this journey, as both aspects contribute to overall well-being and healing.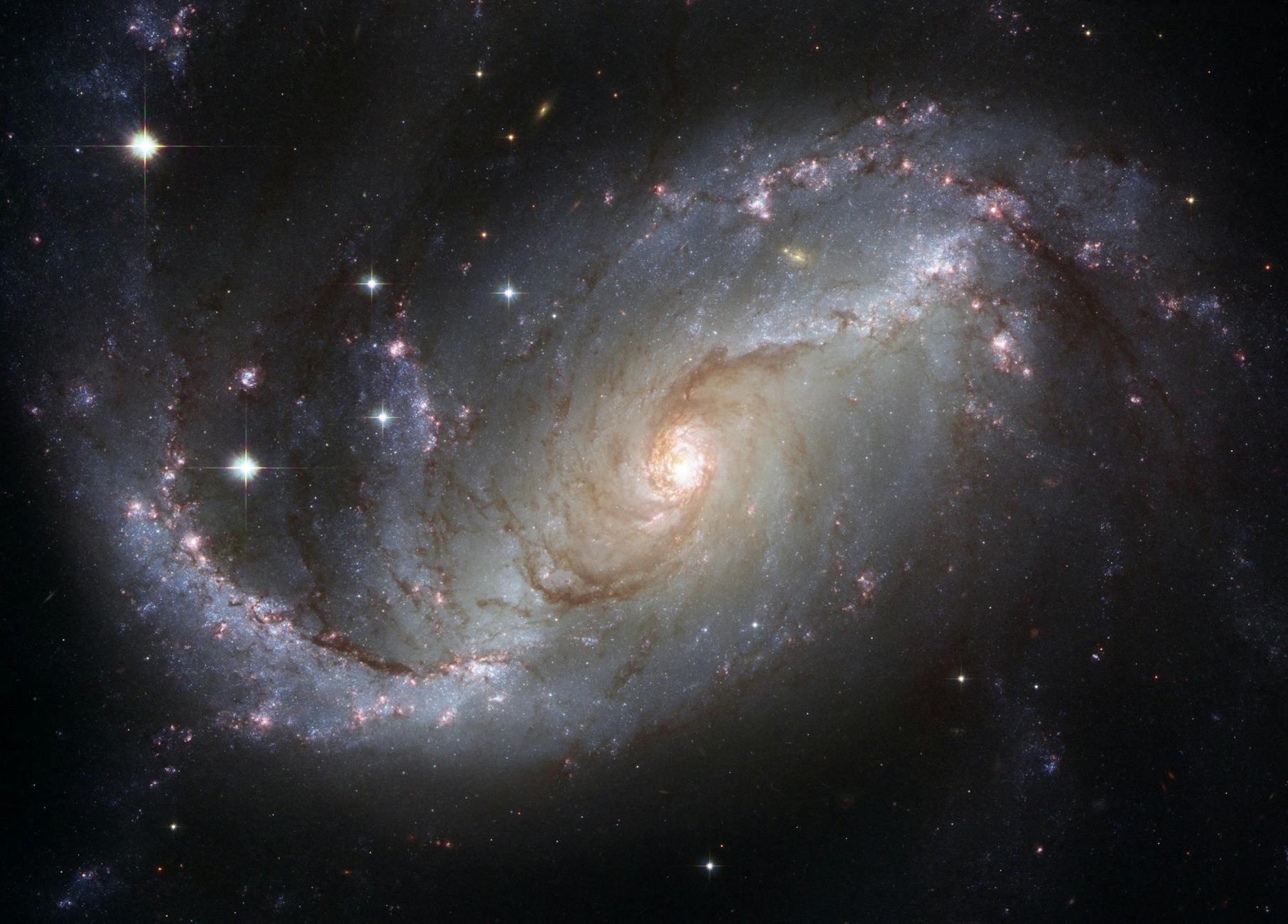 Healing Prayer for Eating Disorders
Heavenly Father, in the name of Jesus Christ, I come before your throne of grace and mercy, seeking your divine intervention in my battle against eating disorders. Lord, I know that you are the great physician and healer, and I believe that with your mighty power, I can overcome this challenge.
Lord, your word declares in 2 Timothy 1:7 that you have not given me a spirit of fear, but of power, love, and a sound mind. I, therefore, reject the spirit of fear, anxiety, and confusion that has been tormenting me and causing me to harm my body through eating disorders.
I also reject the lies of the enemy, who has been whispering in my ear, telling me that I am not good enough or that I am too fat or too thin. I declare that I am fearfully and wonderfully made in your image, and I am precious in your sight (Psalm 139:14).
Lord, I pray that you would strengthen me with your Holy Spirit, that I may have the power to resist temptation and overcome the desires of my flesh. I ask that you would renew my mind, transform me by the renewing of my mind, so that I may prove what is your good, acceptable, and perfect will (Romans 12:2).
Lord, I pray for healing, both physically and emotionally. I pray that you would restore my body to its proper function, and that you would heal any damage that has been done as a result of my eating disorder. I also pray that you would heal any emotional wounds or trauma that may have contributed to this struggle.
Lord, I thank you for your faithfulness and your love for me. I believe that with you, all things are possible, and I trust that you will bring complete healing and restoration in my life. I declare this in the mighty and powerful name of Jesus Christ, Amen.
Final Word on Healing
As I come to the end of this article on "Healing for Eating Disorders," I want to leave you with one final thought.
While it is true that there are many different paths to recovery from an eating disorder, there is one path that stands out above all the rest. That path is the path of faith in Jesus Christ.
You see, Jesus is not just another self-help guru or motivational speaker. He is the Son of God, sent to earth to save us from our sins and to offer us eternal life.
When we place our faith in Jesus and accept Him as our Lord and Savior, we are not only healed of our eating disorder, but we are also given the gift of salvation. We are forgiven of our sins, and we are promised eternal life in heaven with God.
This gift of salvation is not something that we can earn or deserve. It is a free gift from God, given to us out of His love and grace.
So, my friend, I urge you to consider the path of faith in Jesus Christ. He is the way, the truth, and the life, and He offers us true healing and freedom from our struggles.
If you have never accepted Jesus as your Lord and Savior, I invite you to do so today. Simply pray to Him, confess your sins, and ask Him to come into your heart and be the Lord of your life.
May God bless you on your journey to healing and wholeness.
List of Healing Scriptures for Various Health Issues
Here is a list of our top healing scriptures that you can confess our your life for healing:
👉 John Hagee: Healing Scriptures for the Sick to Confess Daily
👉 40 Dodie Osteen Healing Scriptures (with Pdf)
👉 Keith Moore 101 Healing Scriptures
👉 100+ Healing Scriptures Kjv: The Ultimate Guide on Healing
👉 12 Powerful Warfare Prayers for Healing Eyesight (eyes)
👉 12 Healing Scriptures for Lungs
👉 Healing is the Children's Bread Verse: Matthew 15:26 Kjv
👉 Healing Scriptures for Women (10 Powerful Bible Verses)
👉 Healing Scriptures for Physical Pain: 15 Bible Verses
👉 Healing Scriptures for Cancer Kjv: 15 Bible Verses to Read
👉 15 Powerful Psalms for Healing of the Body: A "Must Read" Guide
👉 18 Bible verses before surgery for encouragement peace, and comfort
👉 19 Bible Verses for Healing After Surgery (Scriptures to Read Right Now!)
👉 27 Speedy Recovery Health Healing Scriptures
Christian Healing and Resources
Here are a few Christian websites that may be helpful for those seeking healing: