Are you seeking hope in the face of heart disease? Look no further. In this blog post, we have compiled 20 healing scriptures for heart disease that can provide comfort and strength during challenging times. These powerful verses have been carefully selected to offer guidance and encouragement for those battling this condition. With their reassuring words, they serve as a source of inspiration, reminding us of the healing power that lies within. Let's dive into these scriptures and discover the profound impact they can have on our hearts and minds.
Understanding Heart Disease
Heart disease is a broad term that encompasses various conditions affecting the heart and its blood vessels. It is a leading cause of death worldwide, so understanding heart disease is crucial for prevention and management. In this section, we will delve into what heart disease is and explore some of its common causes.
What is Heart Disease?
Heart disease refers to a range of conditions that affect the heart's structure and function. It can include issues such as coronary artery disease, heart failure, arrhythmias, and valvular heart diseases. These conditions can develop over time due to factors like unhealthy lifestyle choices, genetic predisposition, or existing health conditions.
The heart is a vital organ responsible for pumping oxygenated blood throughout the body. When heart disease occurs, it can disrupt this process and lead to health complications. It is, therefore, essential to be aware of the signs, symptoms, and risk factors associated with heart disease.
Causes of Heart Disease
Heart disease can have multiple contributing factors, many of which are interrelated. Here are some of the common causes of heart disease:
Unhealthy Lifestyle: Poor dietary habits, lack of physical activity, smoking, excessive alcohol intake, and chronic stress can increase the risk of heart disease.
High Blood Pressure: Also known as hypertension, high blood pressure puts strain on the heart and blood vessels, making it more susceptible to heart diseases.
High Cholesterol: Elevated levels of cholesterol in the blood can lead to the formation of plaque in the arteries, restricting blood flow and increasing the risk of heart disease.
Obesity: Excessive body weight puts added stress on the heart and is associated with conditions like high blood pressure, diabetes, and high cholesterol, all of which contribute to heart disease.
Diabetes: Individuals with diabetes are at a higher risk of developing heart disease due to their elevated blood sugar levels' impact on blood vessels.
Family History: If you have close family members who have experienced heart disease or related conditions, your risk may be increased.
Age and Gender: Advancing age and being male are considered risk factors for heart disease. However, it can affect individuals of any age or gender.
Other Health Conditions: Certain medical conditions, such as chronic kidney disease and autoimmune disorders, can increase the likelihood of heart disease.
Understanding the causes of heart disease allows us to take proactive measures to prevent and manage this condition. By addressing modifiable risk factors and adopting a heart-healthy lifestyle, we can significantly reduce the chances of developing heart disease.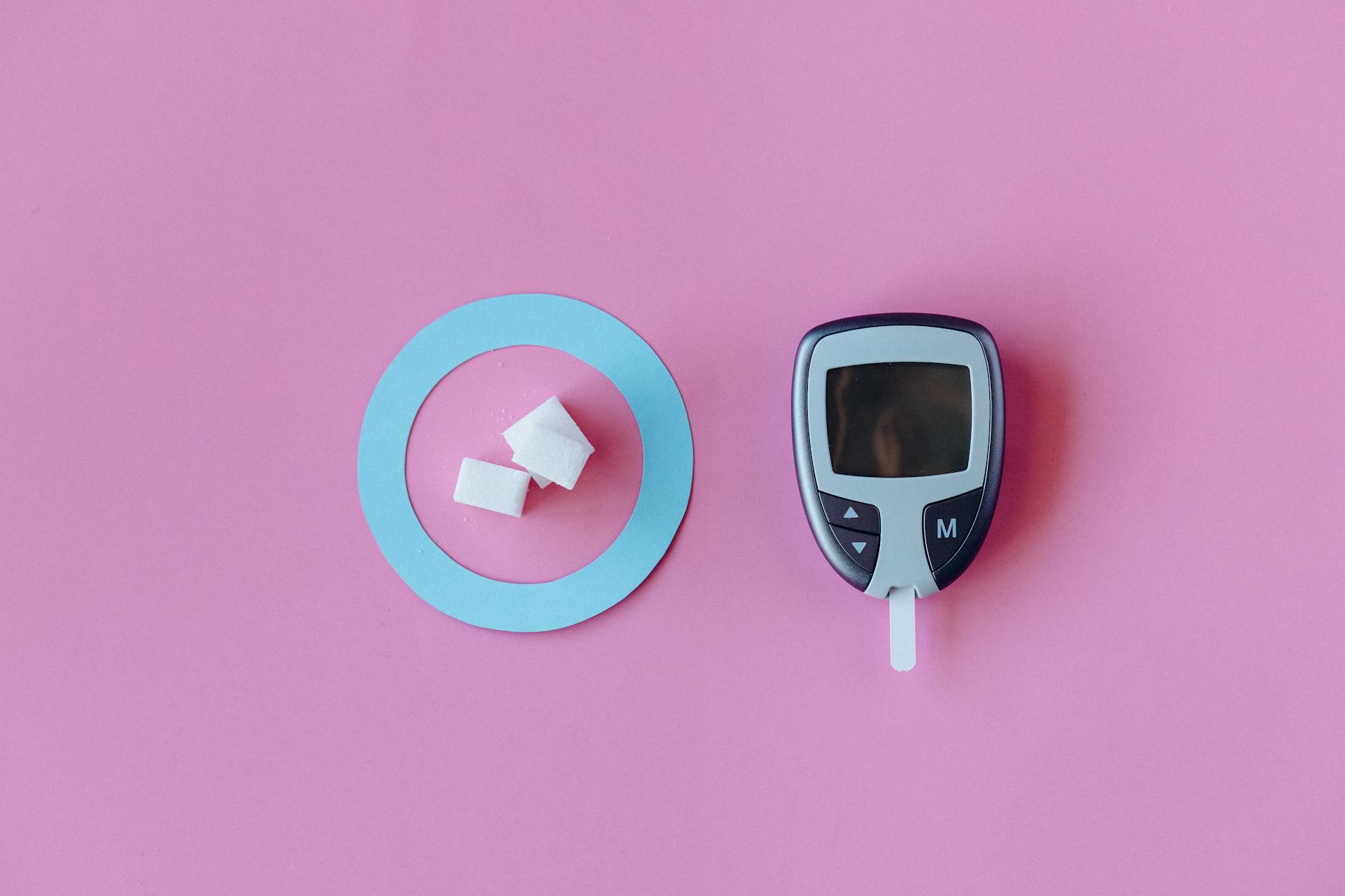 Pink and White Heart Illustration (Photo by Nataliya Vaitkevich)
The Power of Scripture in Healing
Scripture holds a powerful place in the realm of healing, offering comfort, strength, and hope to those facing heart disease and other health challenges. It serves as a guiding light, a source of solace, and a reminder of the higher power that can bring about healing. In this section, we will explore the role of faith in healing and how scriptures can be an invaluable source of comfort and strength for individuals navigating the journey of heart disease.
The Role of Faith in Healing
Faith plays a crucial role in the healing process. It is the unwavering belief in something greater than oneself, a force that transcends the physical realm. When facing heart disease, having faith can provide the much-needed emotional and spiritual support to complement medical treatments.
Having faith doesn't mean disregarding medical advice or neglecting proper medical care. Rather, it means incorporating the power of belief and trust into the healing journey. Faith can instill a sense of hope, resilience, and determination in individuals, enabling them to face the challenges of heart disease with courage and strength.
Scriptures as a Source of Comfort and Strength
Scriptures, such as those found in religious texts like the Bible, offer a profound source of comfort and strength to those battling heart disease. They provide solace during times of distress, offering words of encouragement and support. Here are a few ways in which scriptures can bring comfort and strength to individuals facing heart disease:
Guidance in Difficult Times: Scriptures provide guidance and wisdom, offering insights on how to navigate challenges and find peace amidst adversity. They can offer solace and direction when individuals feel overwhelmed or uncertain about their health.
Words of Encouragement: Scriptures contain powerful messages of hope and encouragement, reminding individuals that they are not alone in their struggles. These words can uplift the spirit and infuse individuals with renewed strength and optimism.
Reaffirming Beliefs: For individuals with faith, scriptures reinforce their belief in a higher power or divine healing. They serve as a constant reminder of the strength and support available through the power of spirituality.
A Source of Peace: Heart disease can cause tremendous anxiety and stress. Scriptures offer a sense of peace and calmness, providing a refuge to individuals, allowing them to find solace and serenity amidst the chaos of their health challenges.
Incorporating scriptures into daily routines, such as reading, meditation, or prayer, can create a sense of connectedness to something greater, promoting emotional well-being and assisting in the healing process.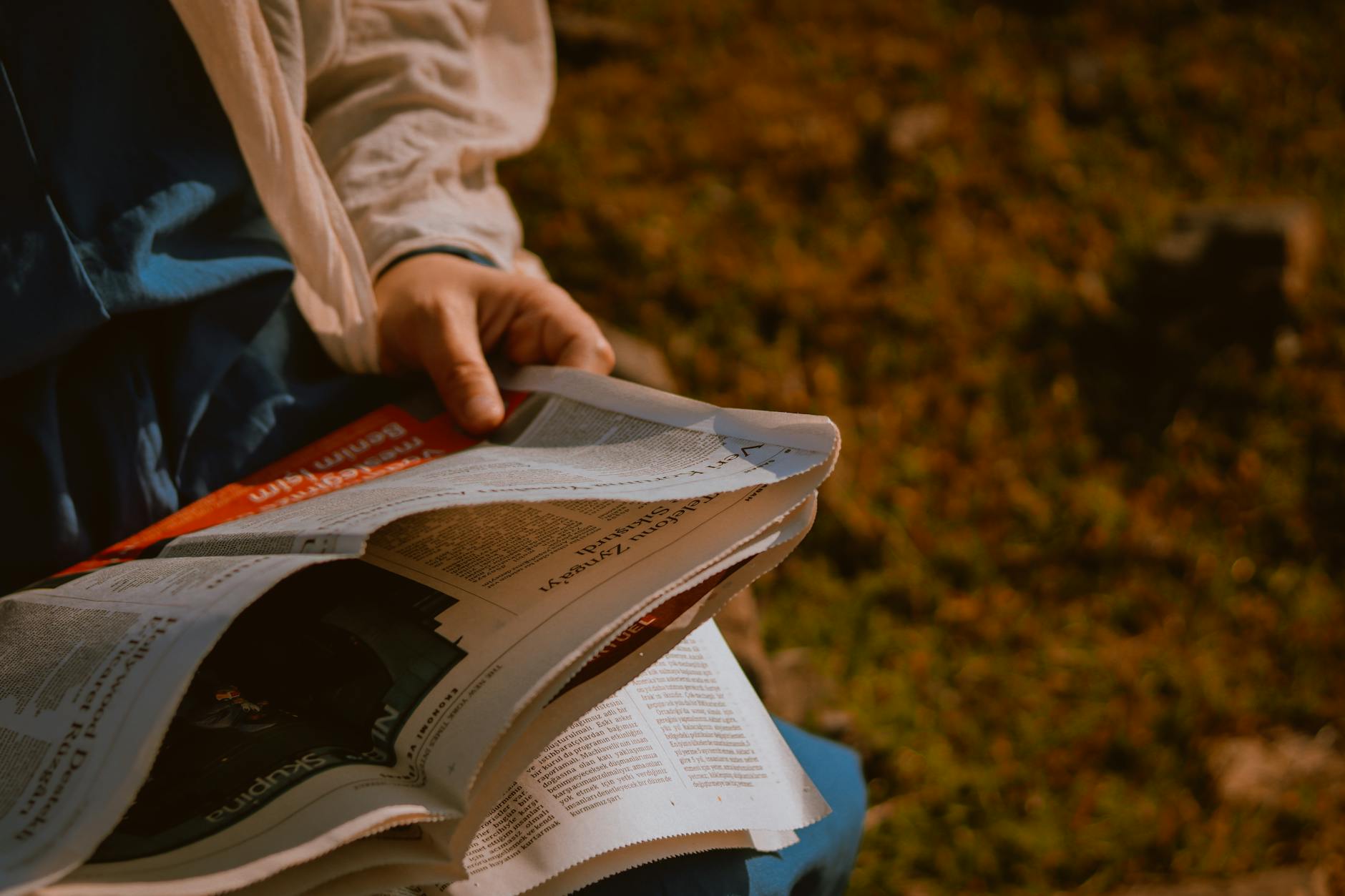 From above of crop unrecognizable person reading newspaper on green meadow in daylight (Photo by Rabia Hanım)
Faith and scriptures hold immense power in the healing process. They provide unwavering support, comfort, and strength to individuals facing heart disease. By embracing faith and incorporating scriptures into their lives, individuals can tap into a powerful source of solace and find the inner strength to navigate their health challenges with hope and resilience.
20 Healing Scriptures for Heart Disease
Heart disease is a serious condition that affects millions of people worldwide. While medical treatment plays a crucial role, many individuals also find solace and strength in seeking spiritual healing. In times of distress, turning to the Word of God can bring comfort and encouragement. Here are 20 healing scriptures that offer hope and peace to those battling heart disease.
Scripture 1
"Trust in the Lord with all your heart and lean not on your own understanding; in all your ways submit to him, and he will make your paths straight." – Proverbs 3:5-6
Scripture 2
"He heals the brokenhearted and binds up their wounds." – Psalm 147:3
Scripture 3
"Come to me, all you who are weary and burdened, and I will give you rest." – Matthew 11:28
Scripture 4
"The Lord is near to the brokenhearted and saves the crushed in spirit." – Psalm 34:18
Scripture 5
"Do not be anxious about anything, but in every situation, by prayer and petition, with thanksgiving, present your requests to God." – Philippians 4:6
Scripture 6
"Cast your cares on the Lord and he will sustain you; he will never let the righteous be shaken." – Psalm 55:22
Scripture 7
"Surely he took up our pain and bore our suffering, yet we considered him punished by God, stricken by him, and afflicted." – Isaiah 53:4
Scripture 8
"Peace I leave with you; my peace I give you. I do not give to you as the world gives. Do not let your hearts be troubled and do not be afraid." – John 14:27
Scripture 9
"Heal me, Lord, and I will be healed; save me and I will be saved, for you are the one I praise." – Jeremiah 17:14
Scripture 10
"The Lord is my strength and my shield; my heart trusts in him, and he helps me. My heart leaps for joy, and with my song I praise him." – Psalm 28:7
Scripture 11
"A joyful heart is good medicine, but a crushed spirit dries up the bones." – Proverbs 17:22
Scripture 12
"For God gave us a spirit not of fear but of power and love and self-control." – 2 Timothy 1:7
Scripture 13
"He heals the brokenhearted and binds up their wounds." – Psalm 147:3
Scripture 14
"But he was pierced for our transgressions, he was crushed for our iniquities; the punishment that brought us peace was on him, and by his wounds, we are healed." – Isaiah 53:5
Scripture 15
"The Lord sustains them on their sickbed and restores them from their bed of illness." – Psalm 41:3
Scripture 16
"My flesh and my heart may fail, but God is the strength of my heart and my portion forever." – Psalm 73:26
Scripture 17
"The Lord will protect him and preserve his life; he will bless him in the land and not surrender him to the desire of his foes. The Lord will sustain him on his sick bed and restore him from his bed of illness." – Psalm 41:2-3
Scripture 18
"Peace I leave with you; my peace I give you. I do not give to you as the world gives. Do not let your hearts be troubled and do not be afraid." – John 14:27
Scripture 19
"For I will restore health to you, and your wounds I will heal, declares the Lord." – Jeremiah 30:17
Scripture 20
"Heal me, O Lord, and I shall be healed; save me, and I shall be saved, for you are my praise." – Jeremiah 17:14
These scriptures are a source of hope and encouragement for those facing heart disease. They remind us to trust in God's healing power, seek His peace, and find solace in His promises. As you meditate on these verses, may they bring comfort and strength to your heart and soul.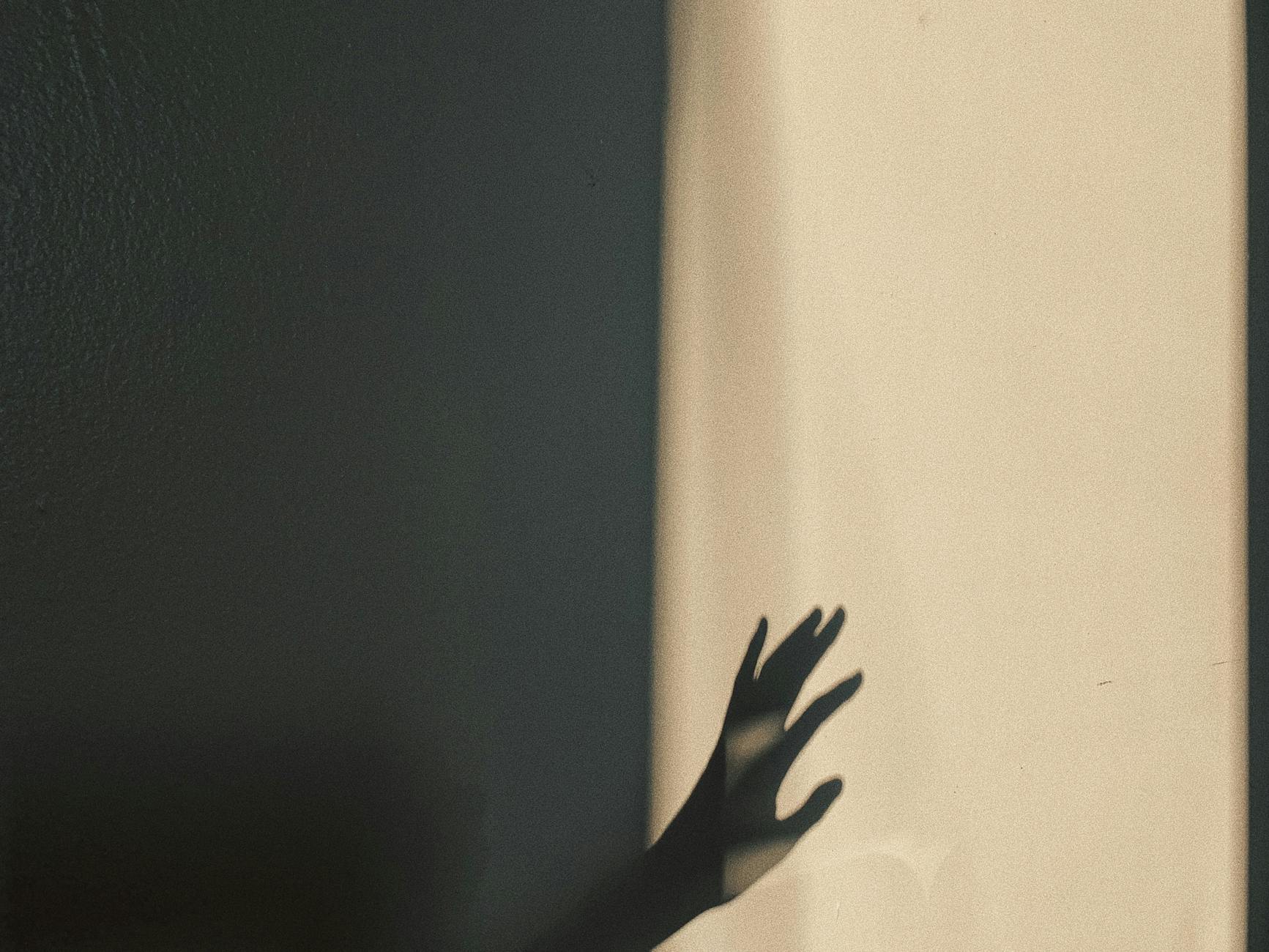 Shadow of hand on wall (Photo by Alexis Bahl)
Conclusion
In conclusion, incorporating healing scriptures into your daily life can provide solace and support for those dealing with heart disease. The power of positive affirmations and faith-based encouragement has been shown to have a profound impact on overall well-being. By meditating on these scriptures and allowing their words to resonate in your heart, you can find strength, hope, and peace during your journey towards healing. Remember to consult with your healthcare provider and follow their recommendations alongside your spiritual practices. May these healing scriptures bring you comfort and inspire you on your path to recovery.