Miscarriage is a devastating experience that affects countless women and their partners. The grief and emotional pain can be overwhelming, leaving many searching for solace and healing. In times of such profound loss, finding strength in faith and turning to the power of scripture can provide a source of comfort. In this blog post, we have curated a collection of 20 healing scriptures specifically chosen to bring solace and hope to those who have experienced the heartache of miscarriage. These verses offer reassurance, encouragement, and a reminder of the divine presence during this difficult journey.
Understanding Miscarriage
Miscarriage can be a devastating experience for those who go through it. Understanding the basics of miscarriage can help bring clarity and offer support to those affected. In this section, we will explore what miscarriage is and some of the common causes behind it.
What is Miscarriage?
Miscarriage, also known as spontaneous abortion, refers to the loss of a pregnancy before the 20th week. It typically happens during the first trimester, within the first 12 weeks of gestation. Miscarriage can occur due to various reasons and affects countless women worldwide.
Causes of Miscarriage
There are several factors that can contribute to the occurrence of a miscarriage. While it's difficult to pinpoint an exact cause in many cases, the following are some known factors that are associated with miscarriages:
Chromosomal abnormalities: The most common cause of miscarriage is chromosomal abnormalities in the developing fetus. These abnormalities usually occur randomly and are not typically due to parental factors.
Hormonal imbalances: Imbalances in hormones, particularly progesterone, can make it difficult for the pregnancy to progress, leading to a miscarriage.
Maternal health conditions: Certain underlying health conditions, such as uncontrolled diabetes, thyroid problems, or autoimmune disorders, can increase the risk of miscarriage.
Structural abnormalities: Some structural abnormalities of the uterus or cervix can make it challenging for a pregnancy to be carried to full term.
Lifestyle factors: Poor maternal nutrition, excessive alcohol consumption, smoking, drug use, and exposure to environmental toxins can all contribute to an increased risk of miscarriage.
Advanced maternal age: As women age, the risk of miscarriage tends to increase. This is primarily due to the higher likelihood of chromosomal abnormalities in eggs as women get older.
Understanding these potential causes can help individuals and couples who have experienced a miscarriage better comprehend the factors at play. It's important to note that every situation is unique, and it is recommended to consult with a healthcare professional for personalized guidance.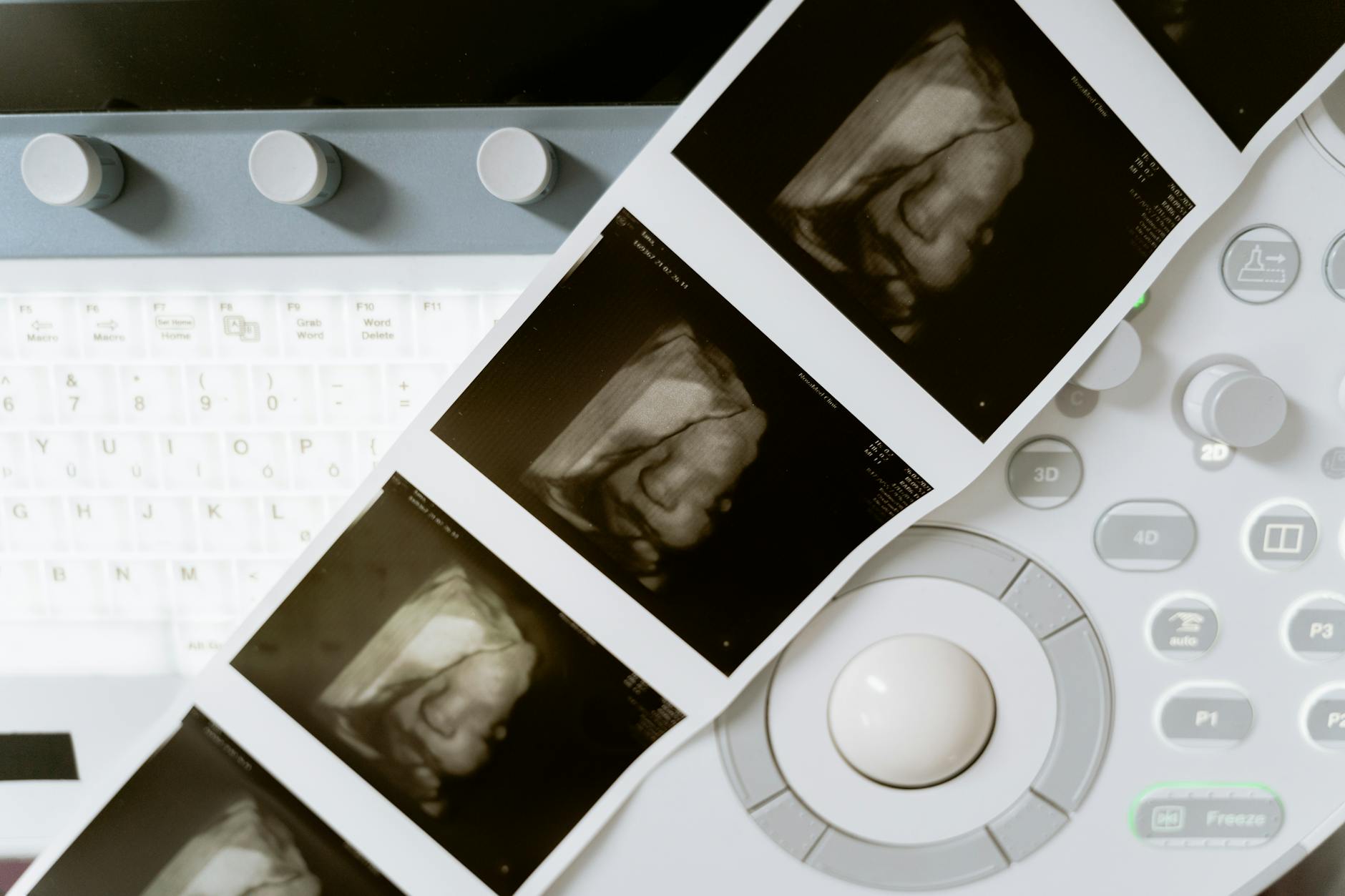 Free stock photo of 3d scanning, 3d ultrasound, anticipation (Photo by MART PRODUCTION)
---
*Note: The content provided is for informational purposes only and should not substitute professional medical advice.
The Power of Healing Scriptures
Healing scriptures have an incredible power to bring comfort, solace, and restoration to those who are going through a difficult time, such as experiencing a miscarriage. These scriptures are like a soothing balm for the soul, offering healing and strength in times of pain and loss. In this section, we will explore how healing scriptures work and the benefits of incorporating them in your journey towards healing and recovery.
How Healing Scriptures Work
Healing scriptures are not mere words on a page; they carry a divine power that goes beyond human understanding. When we engage with these scriptures, we tap into the spiritual realm and invite God's healing presence into our lives. These scriptures serve as a source of inspiration and encouragement, reminding us of God's love, compassion, and faithfulness.
By meditating on healing scriptures, we open ourselves up to receive the transformative power of God's Word. Through repetition and reflection, these scriptures penetrate our hearts and minds, renewing our perspective and instilling hope within us. As we align our thoughts and beliefs with the promises found in these scriptures, our faith grows stronger, and we become more receptive to the healing and restoration that God desires for us.
Benefits of Using Healing Scriptures
Emotional Comfort: Healing scriptures provide emotional comfort by reminding us that we are not alone in our pain. They offer a sense of solace and reassurance that God is with us, ready to heal and restore our broken hearts.
Renewed Hope: When we encounter miscarriage or any form of loss, it is easy to feel hopeless and overwhelmed. Healing scriptures infuse us with a renewed sense of hope, reminding us that God has the power to bring beauty from ashes and turn our mourning into joy.
Strengthened Faith: Engaging with healing scriptures deepens our faith in God's goodness and faithfulness. As we meditate on these scriptures, we are reminded of the countless testimonies throughout history of how God has brought healing and restoration to those who have put their trust in Him.
Empowerment: Healing scriptures empower us to stand firm in our belief that God is able to do exceedingly and abundantly above all that we can ask or think. They remind us that even in the midst of pain and loss, we can cling to the promises of God and find strength and courage to face each day.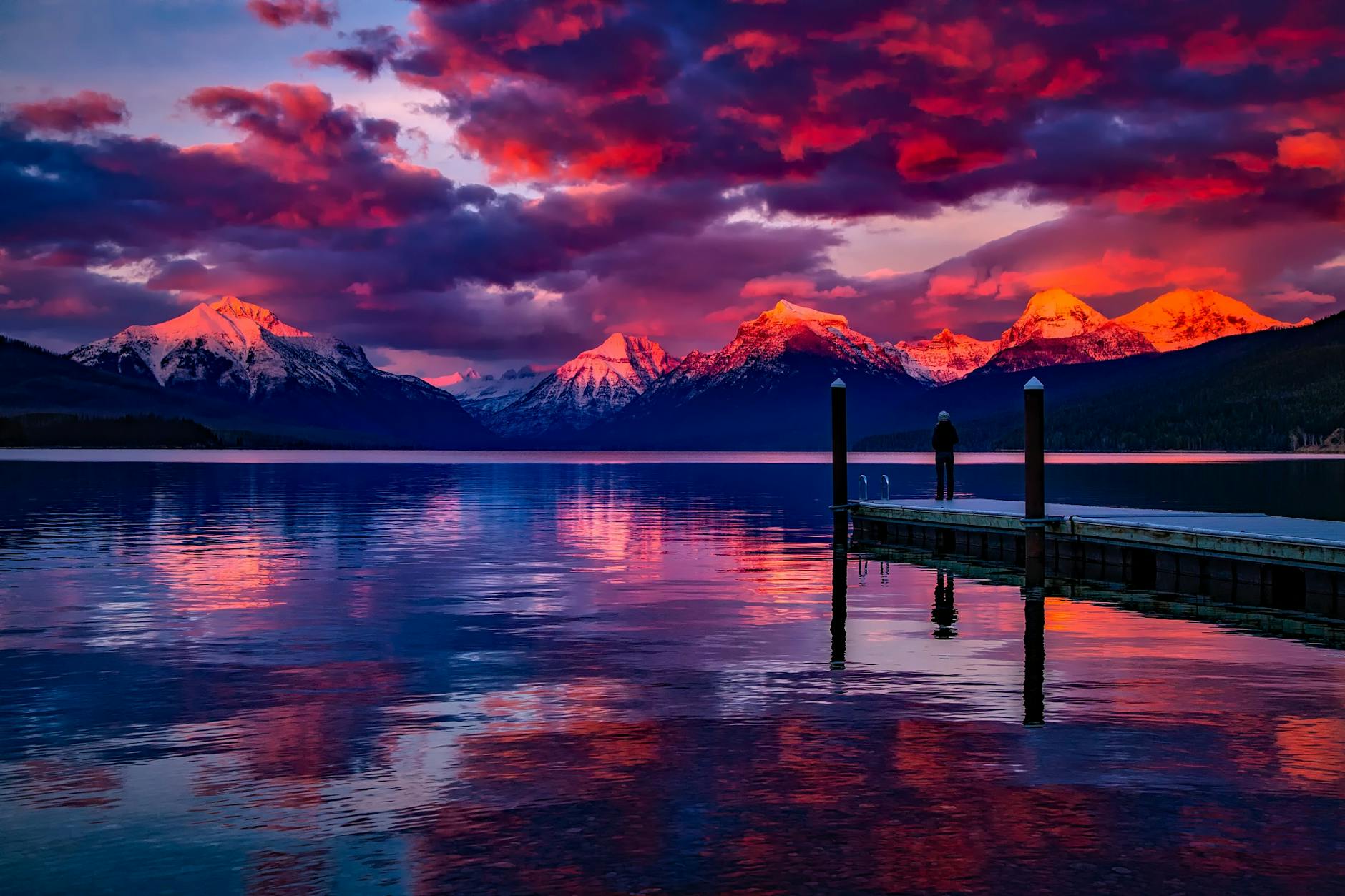 Dock Under Cloudy Sky in Front of Mountain (Photo by Pixabay)
Incorporating healing scriptures into your journey after experiencing a miscarriage can offer immense comfort, hope, and strength. They serve as a reminder of God's unfailing love and the power of His healing touch. Take time each day to meditate on these scriptures, allowing them to penetrate your heart and speak life into your situation. As you do so, may you experience the transforming power of God's Word and find solace in His loving embrace.
20 Healing Scriptures for Miscarriage
Losing a pregnancy can be an incredibly difficult and emotional experience. During such a time, finding solace and comfort in the healing power of Scriptures can bring immense peace and strength. Here are 20 healing Scriptures that can offer hope and encouragement to those who have experienced a miscarriage:
Healing Scripture 1: Psalm 34:18
"The Lord is close to the brokenhearted and saves those who are crushed in spirit."
Healing Scripture 2: Isaiah 41:10
"So do not fear, for I am with you; do not be dismayed, for I am your God. I will strengthen you and help you; I will uphold you with my righteous right hand."
Healing Scripture 3: Psalm 147:3
"He heals the brokenhearted and binds up their wounds."
Healing Scripture 4: Matthew 5:4
"Blessed are those who mourn, for they will be comforted."
Healing Scripture 5: 2 Corinthians 1:3-4
"Praise be to the God and Father of our Lord Jesus Christ, the Father of compassion and the God of all comfort, who comforts us in all our troubles, so that we can comfort those in any trouble with the comfort we ourselves receive from God."
Healing Scripture 6: Psalm 30:5
"For his anger lasts only a moment, but his favor lasts a lifetime; weeping may stay for the night, but rejoicing comes in the morning."
Healing Scripture 7: Psalm 139:13-16
"For you created my inmost being; you knit me together in my mother's womb. I praise you because I am fearfully and wonderfully made; your works are wonderful, I know that full well. My frame was not hidden from you when I was made in the secret place when I was woven together in the depths of the earth. Your eyes saw my unformed body; all the days ordained for me were written in your book before one of them came to be."
Healing Scripture 8: Romans 8:28
"And we know that in all things God works for the good of those who love him, who have been called according to his purpose."
Healing Scripture 9: Psalm 30:11-12
"You turned my wailing into dancing; you removed my sackcloth and clothed me with joy, that my heart may sing your praises and not be silent. Lord my God, I will praise you forever."
Healing Scripture 10: John 14:27
"Peace I leave with you; my peace I give you. I do not give to you as the world gives. Do not let your hearts be troubled and do not be afraid."
Healing Scripture 11: Jeremiah 29:11
"For I know the plans I have for you," declares the Lord, "plans to prosper you and not to harm you, plans to give you hope and a future."
Healing Scripture 12: Psalm 23:1-4
"The Lord is my shepherd, I lack nothing. He makes me lie down in green pastures; he leads me beside quiet waters; he refreshes my soul. He guides me along the right paths for his name's sake. Even though I walk through the darkest valley, I will fear no evil, for you are with me; your rod and your staff, they comfort me."
Healing Scripture 13: 2 Corinthians 4:17
"For our light and momentary troubles are achieving for us an eternal glory that far outweighs them all."
Healing Scripture 14: Psalm 91:14-16
"Because he loves me," says the Lord, "I will rescue him; I will protect him, for he acknowledges my name. He will call on me, and I will answer him; I will be with him in trouble, I will deliver him and honor him. With long life I will satisfy him and show him my salvation."
Healing Scripture 15: Matthew 11:28-30
"Come to me, all you who are weary and burdened, and I will give you rest. Take my yoke upon you and learn from me, for I am gentle and humble in heart, and you will find rest for your souls. For my yoke is easy and my burden is light."
Healing Scripture 16: Psalm 30:2
"Lord my God, I called to you for help, and you healed me."
Healing Scripture 17: 1 Peter 5:7
"Cast all your anxiety on him because he cares for you."
Healing Scripture 18: Isaiah 40:31
"But those who hope in the Lord will renew their strength. They will soar on wings like eagles; they will run and not grow weary, they will walk and not be faint."
Healing Scripture 19: Psalm 55:22
"Cast your cares on the Lord and he will sustain you; he will never let the righteous be shaken."
Healing Scripture 20: 1 Thessalonians 4:13-14
"Brothers and sisters, we do not want you to be uninformed about those who sleep in death, so that you do not grieve like the rest of mankind, who have no hope. For we believe that Jesus died and rose again, and so we believe that God will bring with Jesus those who have fallen asleep in him."
These healing Scriptures for miscarriage speak to the hope, comfort, and restoration that can be found in God's love and compassion. May they bring strength and peace to those in need, reminding them that they are not alone in their journey towards healing.
Conclusion
In times of grief and loss, finding solace and comfort can be incredibly challenging. However, turning to the healing power of scriptures can provide a sense of hope and strength. The 20 healing scriptures for miscarriage that have been shared in this article aim to offer reassurance and support during this difficult journey. By meditating on these verses and allowing their words to penetrate your heart, you may find some measure of peace and healing. Remember, you are not alone in your pain, and there is always hope for brighter days ahead. May these scriptures serve as a source of comfort and encouragement as you navigate the path to healing.