Seeking solace and restoration from the power of divine words is a timeless practice. In times of illness, distress, or uncertainty, turning to scriptures that focus on healing can provide comfort and strength. In this blog post, we have compiled a list of 25 healing scriptures from the New Living Translation (NLT). These verses, carefully selected for their clarity and relevance, offer a source of hope and encouragement for those in need. Whether you are facing physical, emotional, or spiritual challenges, allow the soothing power of these scriptures to guide you on your journey towards healing.
Understanding the Power of Healing Scriptures
Healing is a topic that resonates deeply with many individuals. Whether it's physical, emotional, or spiritual healing, people seek solace and restoration in their time of need. One powerful resource that has been relied upon for centuries is the Bible, specifically the healing scriptures found within its pages. In this section, we will explore what healing scriptures are and the importance they hold in the process of healing.
What are Healing Scriptures?
Healing scriptures refer to specific passages or verses in the Bible that address the concept of healing. These verses are believed to possess divine power and provide comfort, hope, and restoration to those who encounter them. The New Living Translation (NLT) version of the Bible offers a clear and accessible rendering of these scriptures, making them easily understood and relatable.
Healing scriptures cover a wide range of conditions, including physical ailments, emotional distress, and spiritual brokenness. They offer guidance on how to seek healing, trust in God's provision, and find strength during challenging times. By meditating on these scriptures and incorporating them into one's life, individuals are encouraged to tap into the power of faith and experience the healing they seek.
The Importance of Scriptures in Healing
Scriptures play a vital role in the healing process for several reasons. First and foremost, they provide a source of hope and affirmation. When facing a difficult situation, reading and internalizing healing scriptures can bring a sense of peace and assurance that one is not alone in their struggle. These verses remind individuals of God's love, compassion, and desire to bring healing into their lives.
Moreover, healing scriptures serve as a foundation for faith. Believing in the power of these verses and the promises they hold can strengthen one's resolve to persevere through challenging circumstances. By trusting in God's word, individuals can find solace and confidence in their journey toward healing.
Another crucial aspect of healing scriptures is their ability to guide individuals in making wise decisions regarding their well-being. These verses provide wisdom and guidance on various aspects of life, such as maintaining physical health, nurturing emotional well-being, and seeking spiritual wholeness. By integrating the principles found in these scriptures, individuals are empowered to make choices that contribute to their overall healing and well-being.
Lastly, healing scriptures foster a sense of community and support. Sharing these verses with others who may be going through similar struggles can encourage and uplift them. By offering words of comfort and faith, healing scriptures can create a supportive network where individuals can find strength and encouragement in their healing journey.
Incorporating healing scriptures into one's life is a powerful and transformative practice. When combined with earnest prayer, faith, and a willingness to seek healing, these scriptures can bring about positive change and restoration. Whether you are facing physical pain, emotional distress, or spiritual brokenness, embracing the power of healing scriptures can provide hope, guidance, and ultimately lead to the healing you seek.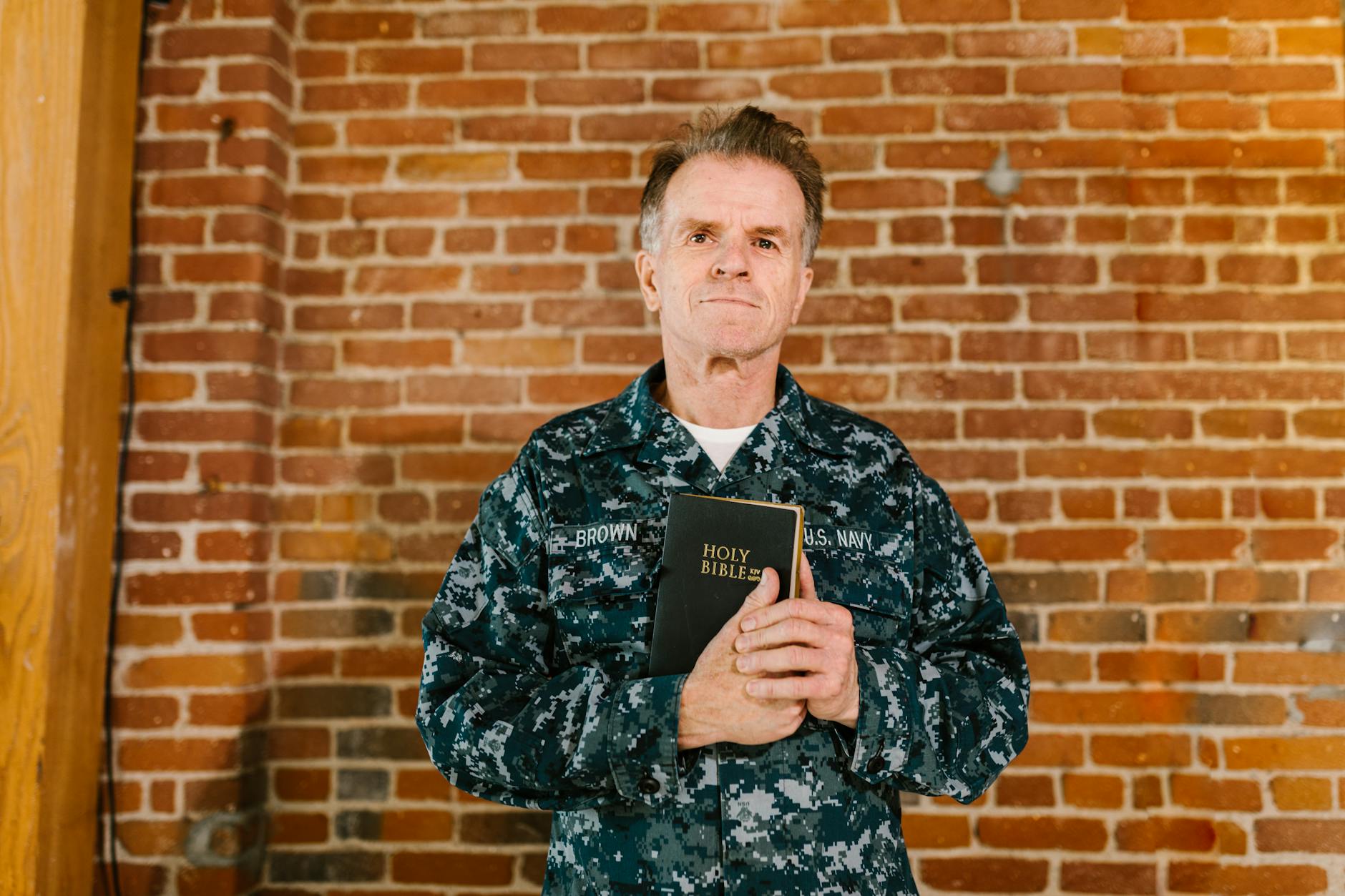 Photo of US Navy Soldier Carrying a Holy Bible (Photo by RDNE Stock project)
25 Healing Scriptures from the New Living Translation (NLT)
Scripture 1: Psalm 103:2-3
"Let all that I am praise the LORD; may I never forget the good things he does for me. He forgives all my sins and heals all my diseases."
Scripture 2: Isaiah 53:4-5
"Yet it was our weaknesses he carried; it was our sorrows that weighed him down. And we thought his troubles were a punishment from God, a punishment for his own sins! But he was pierced for our rebellion, crushed for our sins. He was beaten so we could be whole. He was whipped so we could be healed."
Scripture 3: Jeremiah 30:17
"For I will restore health to you and heal you of your wounds,' says the LORD."
Scripture 4: Matthew 8:16-17
"That evening many demon-possessed people were brought to Jesus. He cast out the evil spirits with a simple command, and he healed all the sick. This fulfilled the word of the Lord through the prophet Isaiah, who said, 'He took our sicknesses and removed our diseases.'"
Scripture 5: Mark 5:34
"And he said to her, 'Daughter, your faith has made you well. Go in peace. Your suffering is over.'"
Scripture 6: Mark 10:52
"And Jesus said to him, 'Go, for your faith has healed you.' Instantly the man could see, and he followed Jesus down the road."
Scripture 7: Luke 4:18
"The Spirit of the LORD is upon me, for he has anointed me to bring Good News to the poor. He has sent me to proclaim that captives will be released, that the blind will see, that the oppressed will be set free."
Scripture 8: Luke 8:48
"And he said to her, 'Daughter, your faith has made you well. Go in peace.'"
Scripture 9: John 10:10
"The thief's purpose is to steal and kill and destroy. My purpose is to give them a rich and satisfying life."
Scripture 10: Acts 10:38
"And you know that God anointed Jesus of Nazareth with the Holy Spirit and with power. Then Jesus went around doing good and healing all who were oppressed by the devil, for God was with him."
Scripture 11: Romans 8:11
"The Spirit of God, who raised Jesus from the dead, lives in you. And just as God raised Christ Jesus from the dead, he will give life to your mortal bodies by this same Spirit living within you."
Scripture 12: 1 Corinthians 12:9
"The same Spirit gives great faith to another, and to someone else the one Spirit gives the gift of healing."
Scripture 13: James 5:14-15
"Are any of you sick? You should call for the elders of the church to come and pray over you, anointing you with oil in the name of the Lord. Such a prayer offered in faith will heal the sick, and the Lord will make you well. And if you have committed any sins, you will be forgiven."
Scripture 14: 1 Peter 2:24
"He personally carried our sins in his body on the cross so that we can be dead to sin and live for what is right. By his wounds you are healed."
Scripture 15: 3 John 2
"Dear friend, I hope all is well with you and that you are as healthy in body as you are strong in spirit."
Scripture 16: Exodus 15:26
"He said, 'If you listen carefully to the LORD your God and do what is right in his eyes, if you pay attention to his commands and keep all his decrees, I will not bring on you any of the diseases I brought on the Egyptians, for I am the LORD, who heals you.'"
Scripture 17: Deuteronomy 30:19-20
"Today I have given you the choice between life and death, between blessings and curses. Now I call on heaven and earth to witness the choice you make. Oh, that you would choose life, so that you and your descendants might live! You can make this choice by loving the LORD your God, obeying him, and committing yourself firmly to him. This is the key to your life."
Scripture 18: Psalm 30:2
"O LORD my God, I cried to you for help, and you restored my health."
Scripture 19: Proverbs 3:7-8
"Don't be impressed with your own wisdom. Instead, fear the LORD and turn away from evil. Then you will have healing for your body and strength for your bones."
Scripture 20: Proverbs 4:20-22
"My child, pay attention to what I say. Listen carefully to my words. Don't lose sight of them. Let them penetrate deep into your heart, for they bring life to those who find them, and healing to their whole body."
Scripture 21: Isaiah 58:8
"Then your salvation will come like the dawn, and your wounds will quickly heal. Your godliness will lead you forward, and the glory of the LORD will protect you from behind."
Scripture 22: Jeremiah 33:6
"Nevertheless, I will bring health and healing to it; I will heal my people and will let them enjoy abundant peace and security."
Scripture 23: Hosea 6:1
"Come, let us return to the LORD. He has torn us to pieces; now he will heal us. He has injured us; now he will bandage our wounds."
Scripture 24: Malachi 4:2
"But for you who fear my name, the Sun of Righteousness will rise with healing in his wings. And you will go free, leaping with joy like calves let out to pasture."
Scripture 25: Revelation 22:2
"It flowed down the center of the main street. On each side of the river grew a tree of life, bearing twelve crops of fruit, with a fresh crop each month. The leaves were used for medicine to heal the nations."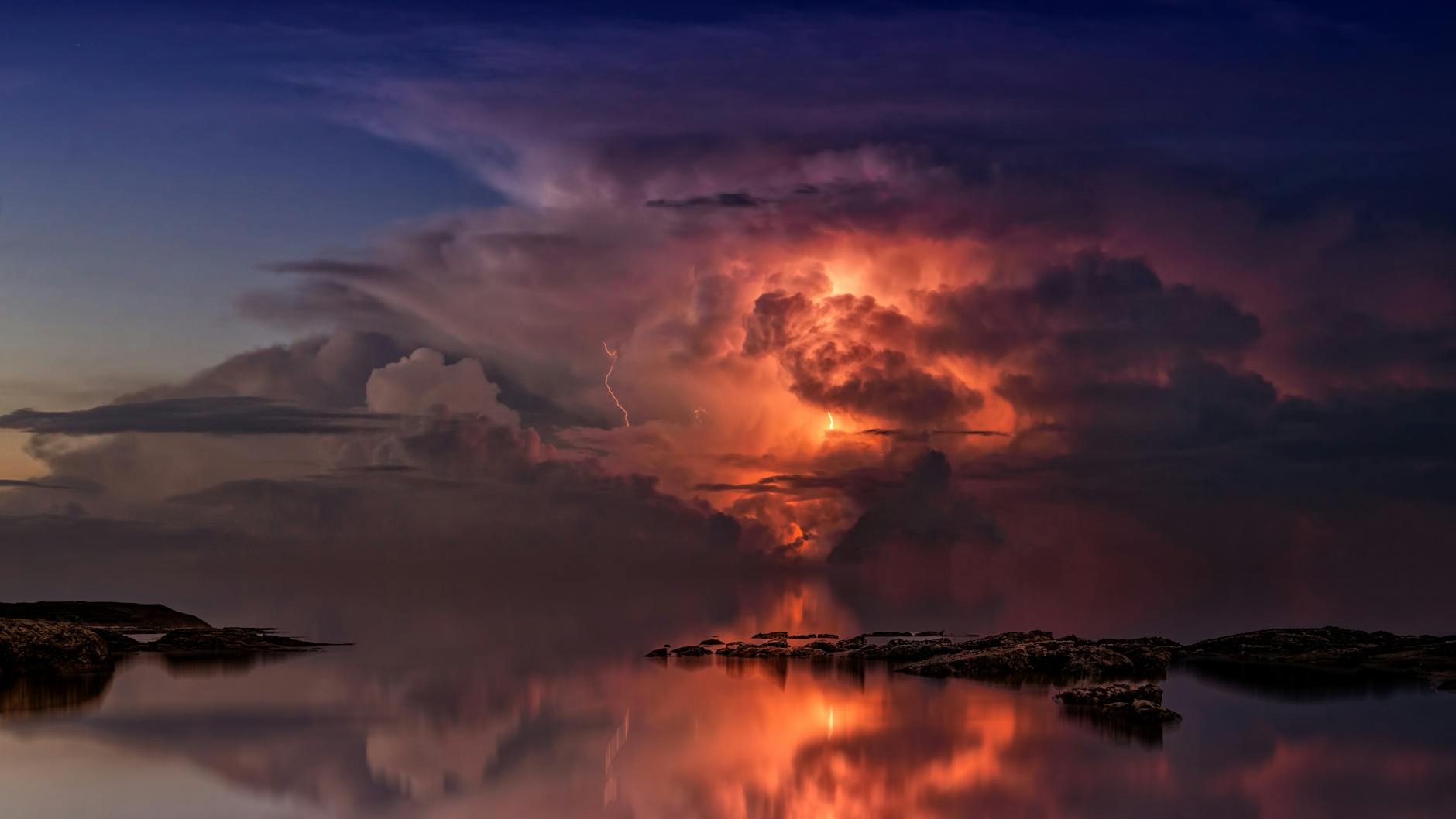 Reflection of Clouds on Body of Water (Photo by Johannes Plenio)
Final Thoughts
In conclusion, the New Living Translation (NLT) offers a collection of 25 powerful healing scriptures that can provide comfort, encouragement, and hope during difficult times. These verses can be a source of strength and peace as they remind us of God's love and His desire to heal us both physically and emotionally. By meditating on these scriptures and allowing their truth to penetrate our hearts, we can find solace and reassurance in the midst of pain or sickness. Whether facing a physical ailment or seeking emotional healing, these scriptures can guide us towards restoration and wholeness. Remember, the Word of God has the power to bring healing and transformation into our lives. So, take a moment to reflect on these healing scriptures and allow their truth to bring healing and restoration to your body, mind, and spirit.