As a teenager, life can sometimes feel overwhelming. School, friendships, and personal challenges can leave us feeling stressed and uncertain.
In moments like these, turning to the healing power of scripture can provide comfort, guidance, and strength. In this blog post, we will explore 10 powerful healing scriptures that are specifically relevant to teenagers.
These verses have the ability to uplift your spirit, offer solace in times of struggle, and remind you of the unwavering love and support of a higher power.
Whether you're facing a difficult decision, dealing with emotional pain, or simply seeking inspiration, these scriptures are here to remind you that you are not alone on your journey.
Let's dive in and discover the transformative power of these healing words.
Understanding the Power of Healing Scriptures
Healing scriptures have an incredible power that can bring hope, comfort, and restoration to individuals, especially teenagers who may be facing various challenges.
In this section, we will explore how healing scriptures can benefit teenagers and provide examples of how they have been applied in real-life situations.
How Healing Scriptures Can Benefit Teenagers
Teenagers often experience a wide range of emotional, physical, and mental struggles as they navigate the complexities of their lives. From insecurities and anxiety to peer pressure and academic stress, the teenage years can be overwhelming. This is where healing scriptures can make a difference.
Emotional Healing: Healing scriptures offer solace and assurance for teenagers facing emotional hardships. Encouraging verses such as Psalm 34:17-18, which says, "The LORD is close to the brokenhearted and saves those who are crushed in spirit," remind teenagers that they are not alone in their pain.
Physical Healing: Teenagers may also experience physical ailments or illnesses that can be distressing. Healing scriptures like Isaiah 53:5, which proclaims, "By his wounds, we are healed," can provide faith and inspiration for them to believe in the possibility of physical healing.
Mental Health Support: Healing scriptures can offer comfort to teenagers struggling with mental health issues such as depression or anxiety. Verses like Philippians 4:6-7 advise, "Do not be anxious about anything, but in every situation, by prayer and petition, with thanksgiving, present your requests to God," giving them a sense of peace and an avenue for seeking help.
Examples of Healing Scriptures in Action
To understand the practical application of healing scriptures, let's consider a few real-life examples of teenagers who have found hope and strength through these powerful verses: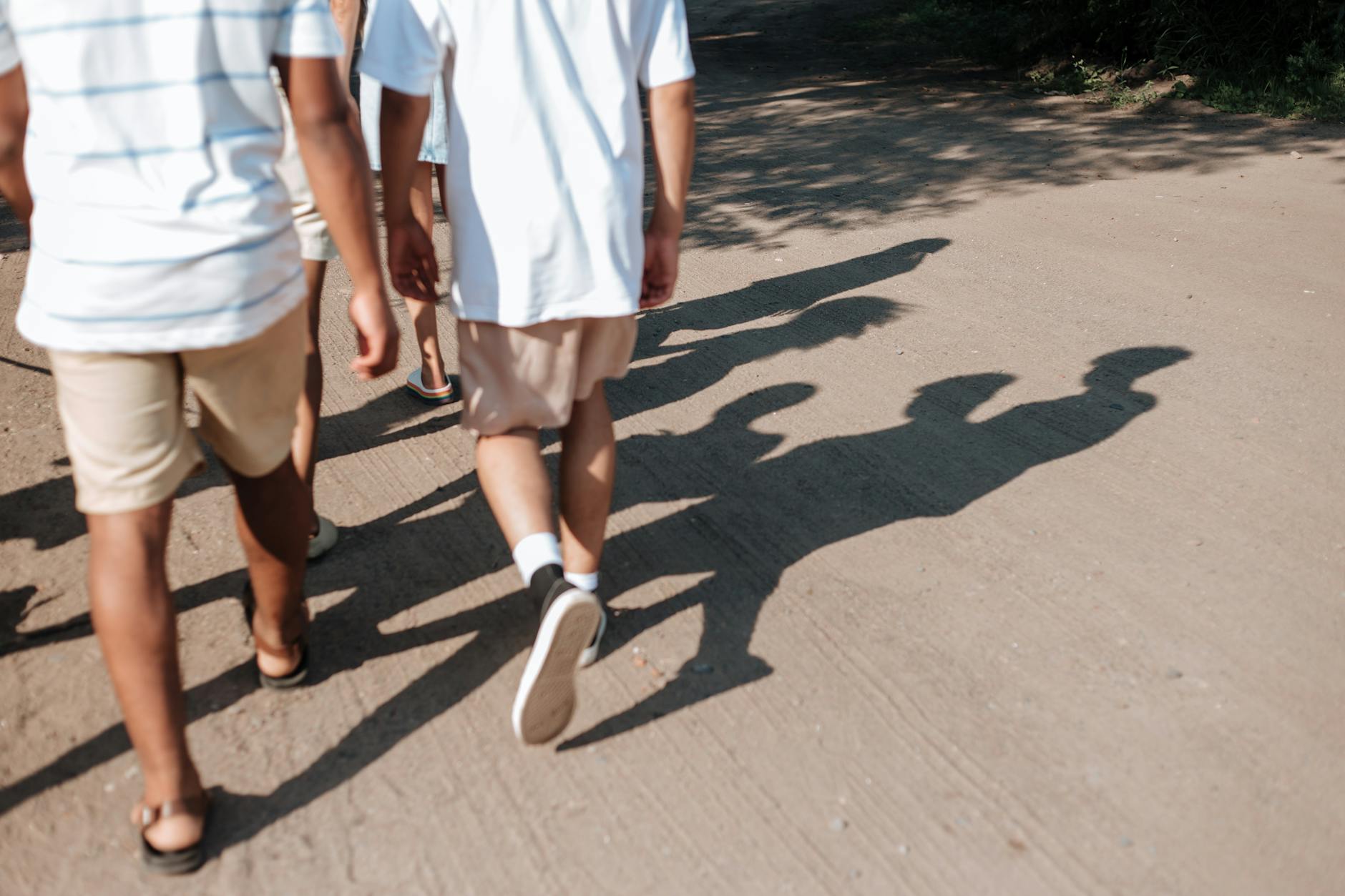 Group of Teenage Boys Walking Down Dirt Road
Sarah, a teenage athlete, broke her leg during a soccer game and faced a long recovery period. Feeling discouraged, she turned to healing scriptures, particularly Jeremiah 30:17, which says, "But I will restore you to health and heal your wounds." Holding onto these words, she found courage and perseverance during her rehabilitation journey.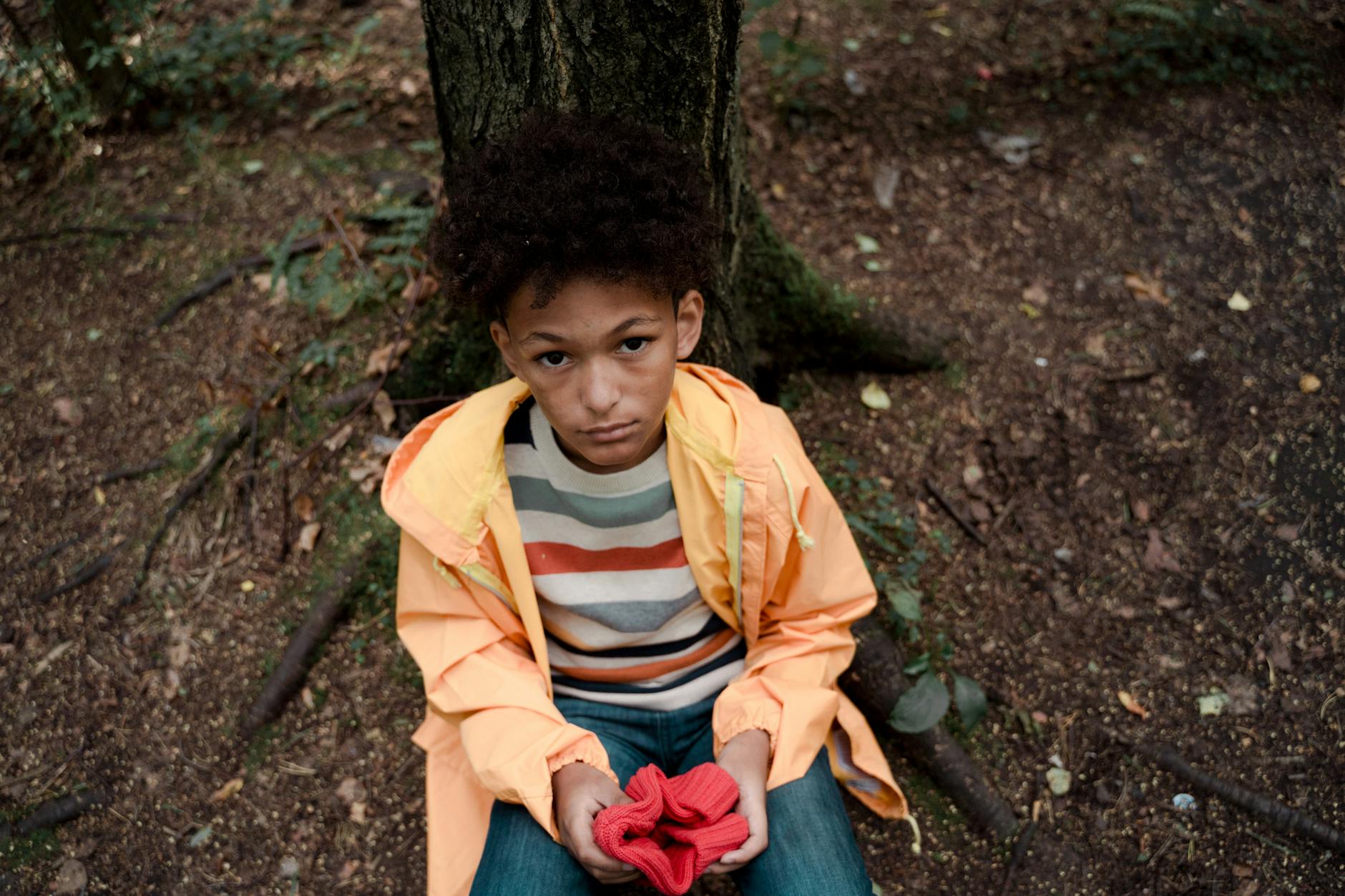 Portrait of Sad Teenage Boy in Yellow Raincoat Sitting in Forest
Adam struggled with severe anxiety that interfered with his daily life. Through his faith and healing scriptures like Isaiah 41:10, which says, "So do not fear, for I am with you; do not be dismayed, for I am your God," he gained the strength to confront his fears and seek professional help. Over time, he experienced significant improvements in his anxiety levels.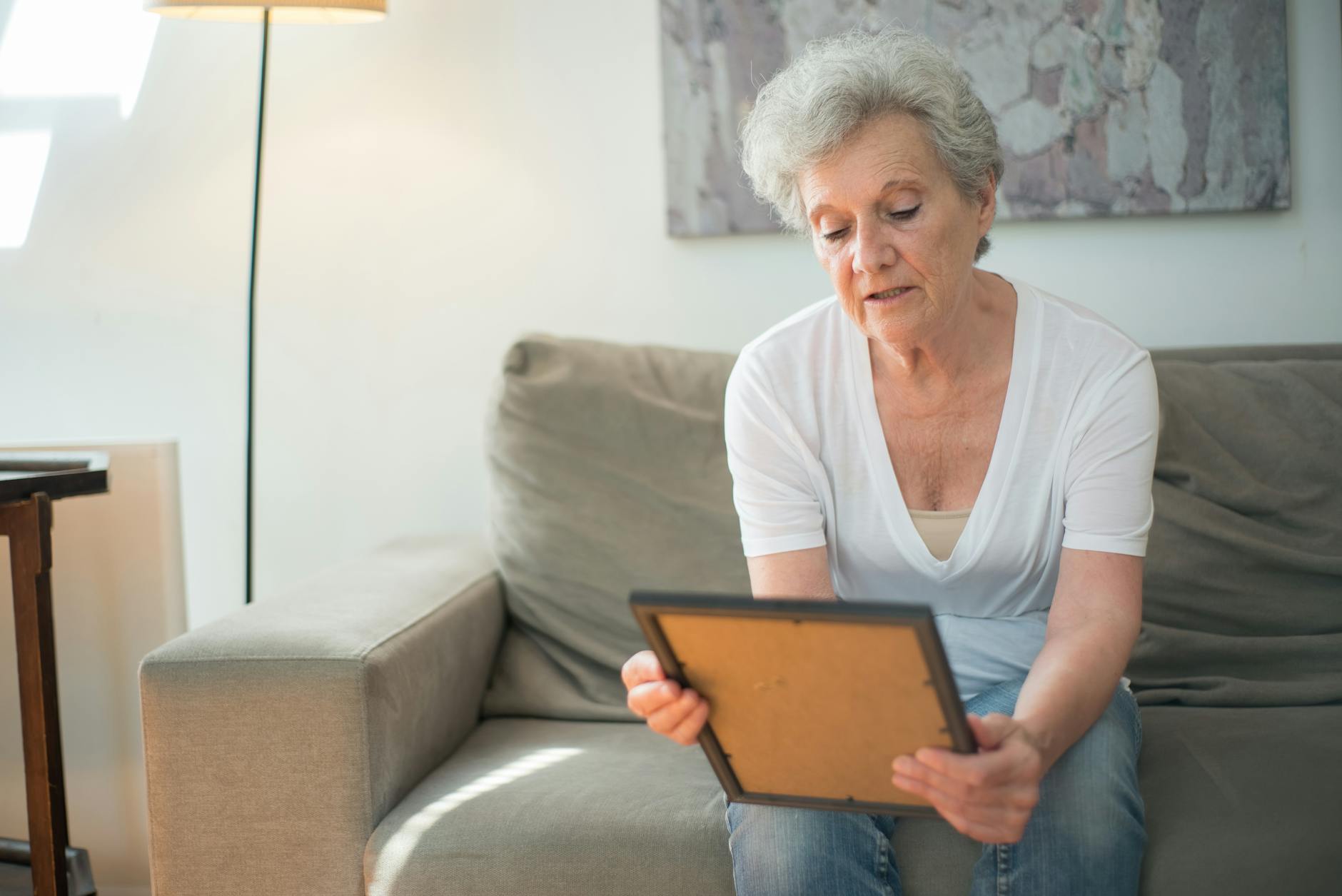 Elderly Woman Holding a Picture Frame
Emma, a teenager grieving the loss of a loved one, found solace in healing scriptures that spoke of comfort and restoration. The verse from Psalm 147:3, "He heals the brokenhearted and binds up their wounds," provided her with hope for healing and the strength to move forward in her journey of healing.
In each of these examples, healing scriptures played a pivotal role in transforming the lives of teenagers who faced different challenges. These stories underline the significance of incorporating healing scriptures into the lives of young individuals, offering them support, encouragement, and a sense of hope in difficult times.
Remember, healing scriptures may not always lead to immediate physical healing, but they provide spiritual and emotional support that can guide teenagers towards peace, resilience, and a renewed sense of faith.
---
10 Healing Scriptures for Teenagers
In times of struggle and uncertainty, it is important for teenagers to find solace and comfort. The power of the Scriptures can provide them with a source of healing and strength. Here are 10 healing scriptures that teenagers can turn to when they need encouragement and restoration in their lives.
Healing Scripture 1
"For I am the Lord, your God, who takes hold of your right hand and says to you, Do not fear; I will help you." – Isaiah 41:13
This scripture reminds teenagers that they are not alone in their struggles. God promises to be by their side, holding their hand, and providing support. It reassures them that there is no need to be afraid because God is there to help them through any situation.
Healing Scripture 2
"The Lord is close to the brokenhearted and saves those who are crushed in spirit." – Psalm 34:18
This scripture serves as a reminder that even in times of heartache and emotional pain, God is near. He understands their pain and is there to bring healing and restoration to their broken hearts. Teenagers can find comfort knowing that they are not alone in their suffering and that God is actively working to save and heal them.
Healing Scripture 3
"He heals the brokenhearted and binds up their wounds." – Psalm 147:3
When teenagers feel broken or wounded, this scripture offers them hope. God is not only capable of healing their brokenness but also of binding up their wounds. It highlights the restorative power of God's love and reminds them that true healing comes from Him.
Healing Scripture 4
"But He was pierced for our transgressions, He was crushed for our iniquities; the punishment that brought us peace was on Him, and by His wounds, we are healed." – Isaiah 53:5
This powerful scripture reminds teenagers of the ultimate sacrifice Jesus made for their healing. It emphasizes that through His wounds, they can find wholeness and peace. By placing their trust in Him, teenagers can experience the healing and restoration that comes from His redemptive work on the cross.
Healing Scripture 5
"Heal me, O Lord, and I will be healed; save me and I will be saved, for You are the one I praise." – Jeremiah 17:14
This scripture portrays a heartfelt plea for healing and salvation. It encourages teenagers to turn to God with their pain and trust in His ability to heal them. By praising Him and seeking His help, they can experience His transformative power in their lives.
Healing Scripture 6
"But He said to me, 'My grace is sufficient for you, for my power is made perfect in weakness.' Therefore I will boast all the more gladly about my weaknesses so that Christ's power may rest on me." – 2 Corinthians 12:9
This scripture reminds teenagers that God's grace is more than enough to sustain them. It encourages them to find strength and comfort in their weaknesses, knowing that it is through their vulnerabilities that God's power is displayed. It reassures them that they don't have to rely on their own strength but can trust in God's power to carry them through.
Healing Scripture 7
"Come to me, all you who are weary and burdened, and I will give you rest." – Matthew 11:28
This scripture offers teenagers an invitation to come to God with their weariness and burdens. It assures them that in His presence, they will find rest and relief from their struggles. It is a comforting reminder that God is eager to provide them with the rest and restoration they need.
Healing Scripture 8
"Cast all your anxiety on Him because He cares for you." – 1 Peter 5:7
Teenagers often face anxiety and worry in their daily lives. This scripture serves as a reminder that they can release their anxieties to God, knowing that He genuinely cares for them. It encourages them to trust in God's care and to find peace in His loving embrace.
Healing Scripture 9
"Do not be anxious about anything but in every situation, by prayer and petition, with thanksgiving, present your requests to God. And the peace of God, which transcends all understanding, will guard your hearts and your minds in Christ Jesus." – Philippians 4:6-7
This scripture teaches teenagers the importance of bringing their concerns and requests before God through prayer. It assures them that when they surrender their worries to Him, His peace will guard their hearts and minds. By cultivating a spirit of thanksgiving and trust, they can experience the calming presence of God in their lives.
Healing Scripture 10
"I can do all this through Him who gives me strength." – Philippians 4:13
This final scripture reminds teenagers that they have the strength and power to overcome any challenge or adversity. By relying on God and His strength, they can face their difficulties with confidence and find healing through Him. It encourages them to embrace their God-given potential and not be discouraged by limitations.
Remember, these scriptures are meant to provide healing and hope for teenagers in their journey. Encourage them to read and meditate on God's Word, allowing it to bring comfort and restoration to their lives.
Applying Healing Scriptures in Daily Life
Applying healing scriptures in daily life is a powerful way to bring forth physical, emotional, and spiritual healing. As teenagers, we face various challenges and struggles that can often leave us feeling overwhelmed and in need of healing. Thankfully, the Bible provides us with numerous scriptures that can guide us through these difficult times. In this section, we will explore three practical ways to apply healing scriptures in our daily lives: meditating on healing scriptures, praying with faith and expectation, and speaking healing words.
How to Meditate on Healing Scriptures
Meditation is a powerful practice that allows us to internalize the truth and promises found in healing scriptures. When we meditate on these verses, we are actively engaging our minds and hearts with God's Word, allowing it to penetrate deep within us. Here's a simple guide on how to meditate on healing scriptures:
Select a healing scripture: Choose a specific scripture that resonates with your current situation or need for healing. For example, Psalm 103:3 states, "He forgives all my sins and heals all my diseases."
Read and reflect: Read the chosen scripture slowly and attentively. Take the time to reflect on the meaning and implications of the verse in your life. Consider how it relates to your personal struggles or challenges.
Repeat and memorize: Repeat the scripture multiple times, allowing it to become ingrained in your mind and heart. Memorizing healing scriptures enables you to recall them easily when you need them the most.
Reflect on the meaning: Dive deeper into the meaning of the scripture by asking yourself questions such as, "What does this verse say about God's character?" or "How does this verse offer hope and healing to me?"
Praying with Faith and Expectation
Prayer is a powerful tool for healing, and when coupled with faith and expectation, it becomes even more effective. Here's how you can pray with faith and expectation:
Approach God with confidence: Believe that God is willing and able to heal you. Approach Him with confidence, knowing that He listens and cares about your well-being.
Pray specifically: Be specific in your prayers for healing. Rather than vague requests, be clear about the areas in which you need healing. For example, if you are struggling with anxiety, pray for peace of mind and a calm spirit.
Declare God's promises: Incorporate healing scriptures into your prayers. Speak them out loud as declarations of faith. Remember, God's Word is powerful and brings life and healing.
Thank God in advance: Express gratitude to God for His healing power. Even before seeing physical manifestations of healing, thank Him for His faithfulness and believe that His healing is already at work in your life.
Speaking Healing Words
The power of our words should not be underestimated. As teenagers, we have the ability to speak life and healing into our own lives and the lives of others. Here's how you can speak healing words:
Affirm healing truths: Speak out loud the healing scriptures you have meditated on. Declare them as truths over your life and circumstances. For example, say, "By His stripes, I am healed" (Isaiah 53:5).
Use positive affirmations: Create positive affirmations that align with God's Word and healing promises. Repeat these affirmations daily, especially during challenging times. For instance, say, "I am strong, healthy, and whole in the name of Jesus."
Encourage others: Speak words of encouragement and healing to those around you. Share applicable scriptures and offer prayers for their well-being. You never know how your words might impact someone's life.
Remember, applying healing scriptures in your daily life requires consistency and faith. As you meditate on God's Word, pray with expectation, and speak healing words, you will experience the transformative power of healing in your life as a teenager. Trust in God's promises and believe that He is faithful to bring about healing and restoration.
Testimonies of Healing in Teenagers' Lives
Seeing the power of healing in the lives of teenagers is both inspiring and encouraging. It's incredible how faith and belief can bring about miraculous transformations. In this section, we will explore personal stories of healing in teenagers' lives as well as some biblical examples that highlight the healing power of God.
Personal Stories of Healing
1. Ashley's Remarkable Recovery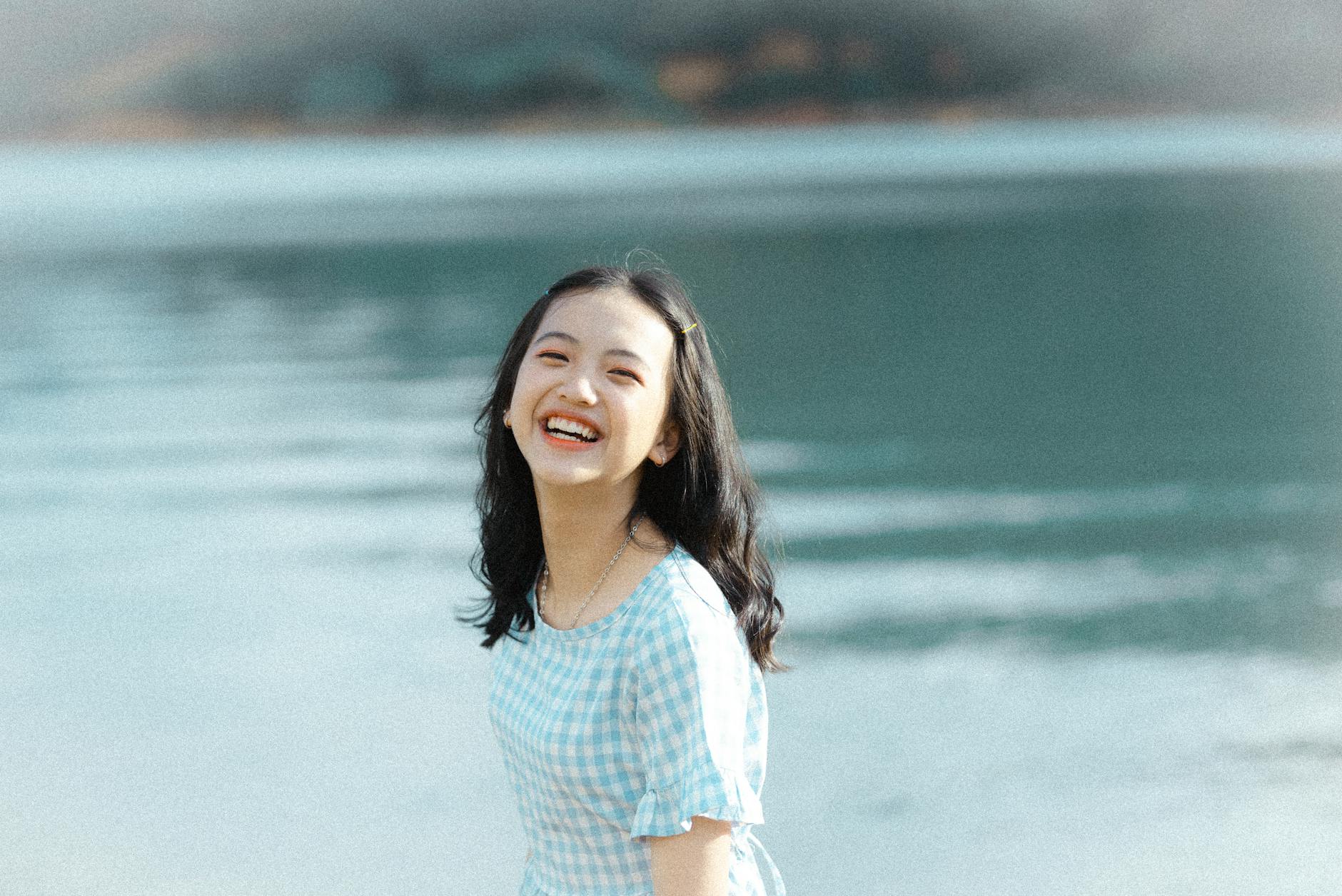 Shallow Focus Photo of Girl Smiling
Ashley, a 16-year-old, faced an unexpected health crisis when she was diagnosed with a rare autoimmune disorder. The condition left her weak and bedridden, with little hope of recovery. However, through fervent prayers from her family, friends, and church community, Ashley experienced a powerful healing. Gradually, her strength returned, and she was able to resume her normal activities. Today, Ashley is a living testament to the miracle of healing.
2. Jake's Freedom from Addiction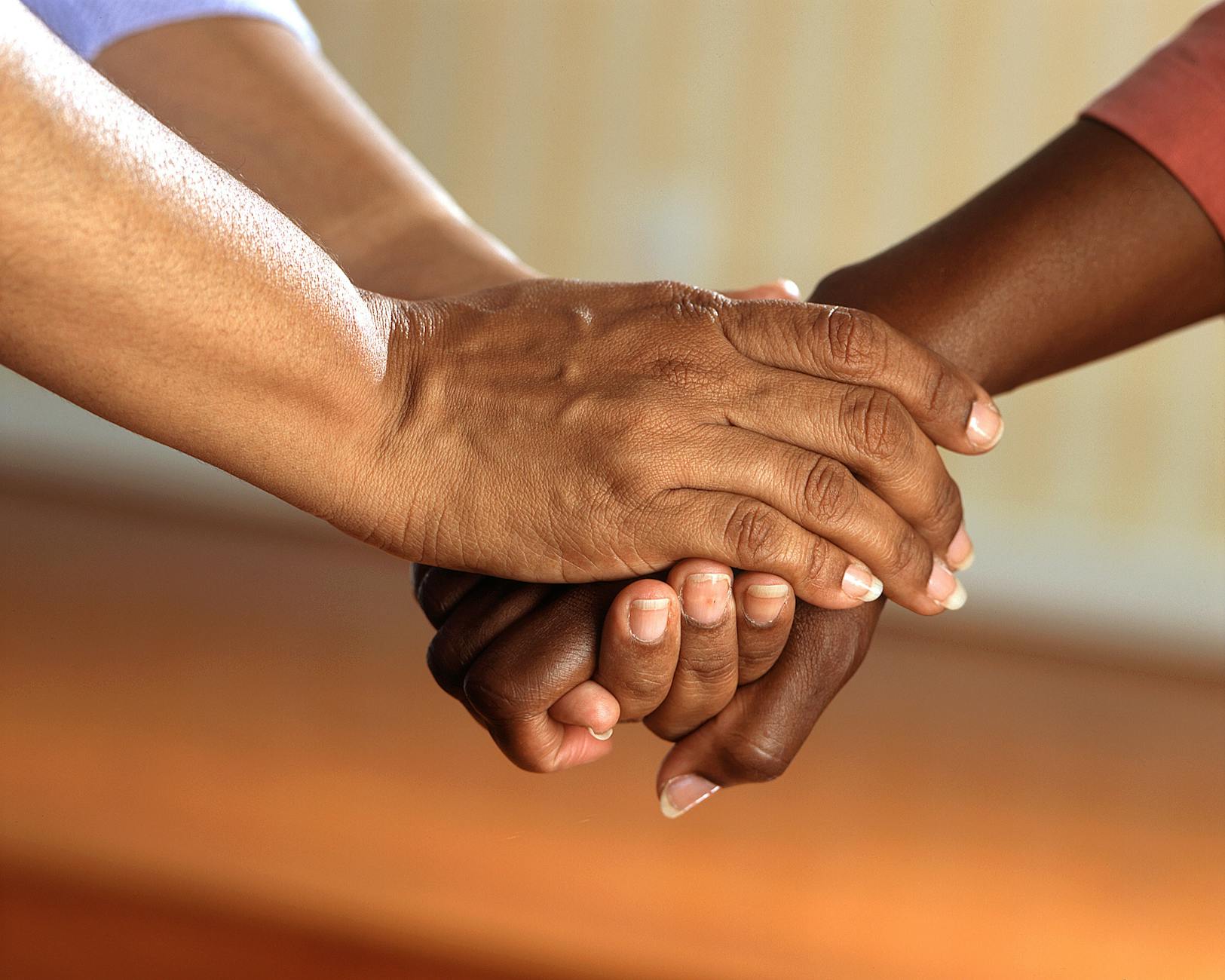 2 Person Holding Hands
Jake was trapped in the vicious cycle of addiction at a young age. His life was spiraling out of control, causing immense pain and misery. Desperate for a way out, Jake turned to his faith and sought guidance from his church youth group. With unwavering support and prayer, Jake found the strength to overcome his addiction. It was a challenging journey, but today, Jake stands as a changed individual, free from the chains of addiction and equipped to help others facing similar struggles.
Biblical Examples of Teenagers Experiencing Healing
1. The Healing of the Demon-Possessed Boy (Mark 9:14-27)
In the Gospel of Mark, we see the story of a father who brought his demon-possessed son to Jesus for healing. The boy had been suffering since childhood, and the condition seemed impossible to overcome. With faith and determination, the father approached Jesus and implored Him to heal his son. Moved by his faith, Jesus commanded the demon to leave the boy, and he was instantly healed. This biblical account demonstrates the power of Jesus' healing touch, even in the lives of teenagers.
2. The Healing of Naaman (2 Kings 5:1-14)
Naaman, a commander in the Syrian army, suffered from a debilitating skin disease. Upon hearing about the prophet Elisha, Naaman sought his help in finding healing. Initially resistant to Elisha's instructions, Naaman eventually followed them and was miraculously healed. This story reminds us that healing can come through unexpected sources and requires obedience and humility.
These personal stories and biblical examples highlight the incredible potential for healing in the lives of teenagers. It is a testament to the power of faith and the compassion of a loving God. We can find hope in knowing that healing is not limited by age or circumstance. Whether physical, emotional, or spiritual, God's healing touch can bring restoration and wholeness to teenagers in need.
Final Thoughts
In conclusion, these 10 healing scriptures for teenagers serve as a powerful reminder of the strength and comfort that can be found in God's word. As a teenager facing the challenges of life, it is easy to feel overwhelmed and lost at times. But by turning to these scriptures, we can find solace and guidance in the midst of our struggles.
When I think about the story of David and Goliath, for example, I am reminded that no matter how big the obstacles in my life may seem, with God's help, I can overcome them. Just like David, who defeated the giant Goliath with a single stone, I too can conquer my fears and doubts with faith and determination.
The story of Joseph is another powerful example of healing and restoration. Despite facing betrayal and injustice, Joseph held onto his faith and eventually found himself in a position of power and influence. This story reminds me that even in the face of adversity, God has a plan for my life, and He can turn any situation around for my good.
As teenagers, we are not immune to physical and emotional pain. We may experience heartbreak, disappointment, or even physical ailments. But the scriptures reassure us that God is our healer, and He is always there to mend our brokenness. By meditating on these healing scriptures and declaring them over our lives, we can find comfort, strength, and hope in His promises.
So, let us hold onto these healing scriptures and allow them to be a source of inspiration and encouragement in our daily lives. May they remind us that we are not alone in our struggles, and that God's healing power is available to us at all times. As we internalize His word and trust in His faithfulness, we can experience true healing and restoration in every area of our lives.