Prayer is an essential foundation for a vibrant spiritual life and eternal fellowship with God. Without prayer, all other aspects of our faith become futile.
It is through prayer that we engage with the Holy Spirit and allow Him to work in and through us. Without this vital connection to God, everything He has placed within us becomes dormant and inaccessible.
Just like every machine requires a manual to operate effectively, our lives need the guidance and empowerment that prayer provides.
Many people suffer from sickness and helplessness because they fail to engage with God through prayer. They have all they need for a glorious life, but they lack the understanding of how to access those blessings.
As a believer, you must realize that prayer is not just a tool to be used in times of need or crisis. It should be woven into the very essence of your being.
In Luke 18:1, Jesus teaches that men ought always to pray and not to faint. This means that prayer is not an option, but a requirement for every believer. Fainting and spiritual weakness are the result of neglecting prayer in your life.
Many people only pray when they have a problem or a specific need. While it is good to seek God in these situations, it is not enough.
A true prayer life goes beyond specific prayer points or meeting time targets. It is a continuous communion with God throughout the day.
A believer who understands this truth lives, breathes, and walks in constant connection with God. It is from this place of intimacy that you draw strength and power for victorious living
In this post, we will look at a few powerful prayer points for 2023 that will hopefully open you up to the practice and power of prayer in your life.
The Importance of Prayer in Our Lives
In these last days, prayer is not just a spiritual discipline, but a powerful weapon for believers. A believer who neglects prayer becomes vulnerable to the attacks of the enemy.
The devil is like a roaring lion seeking whom he may devour, but he is not omnipresent. He can only attack those whose schedules align with his plans.
As mentioned in the Bible, there is an evil day for everyone, but when you are effectively fortified through prayer, that evil day becomes a day of manifestation.
The forces of darkness seek to destroy us, but prayer gives us a strategic advantage to subdue and overcome them.
Through prayer, we tap into the power of God in our lives and activate His supernatural abilities. Prayer empowers us to address sickness, challenges, and demonic attacks. It allows us to command and see breakthroughs in various areas of our lives. Here are a few benefits of prayer:
Powerful Benefits of Prayer
Prayer is a spiritual practice that has the power to transform your life and awaken your divine potential. When you start embracing prayer as a lifestyle, four incredible things begin to happen:
Prayer Charges Our Spirit to Unleash Our Full Potential
Prayer acts as a charging station for your spirit. Just like a dead phone is useless until it is connected to electricity, your divine potential remains dormant until you start praying.
In Jude verse 20, it says, "But you, dear friends, by building yourselves up in your most holy faith and praying in the Holy Spirit, keep yourselves in God's love." As you pray, you charge yourself with spiritual energy, activating the potentials that are already installed in you through Christ.
Prayer Open Us to the Voice of God
Prayer opens up a direct line of communication with God, allowing us to hear His voice and receive divine guidance.
In Jeremiah 33:3, God promises, "Call to me and I will answer you and tell you great and unsearchable things you do not know."
When we pray, we enter into a realm where we can connect with God's voice, receive revelation, and gain insight into His plans and purposes for our lives.
This connection to God's voice empowers us to prophesy, heal the sick, and walk in divine favor and wisdom.
Prayer Helps to Saturate Us with the Presence of God
Prayer saturates us with the presence of God, creating a spiritual atmosphere where miracles, signs, and wonders can take place.
In Psalm 91:1-2, it says, "Whoever dwells in the shelter of the Most High will rest in the shadow of the Almighty. I will say of the Lord, 'He is my refuge and my fortress, my God, in whom I trust.'"
When we make prayer a lifestyle, we abide under the shadow of God's presence.
Living in His presence, we experience supernatural protection, provision, and empowerment.
Prayer Helps to Sustain Spiritual Mindedness
Prayer helps us to sustain spiritual-mindedness, keeping us focused on the things of God. In Romans 8:6, it says, "The mind governed by the flesh is death, but the mind governed by the Spirit is life and peace."
By regularly engaging in prayer, we cultivate a spiritual mindset that allows us to tap into the abundant life and peace that God offers.
Prayer becomes second nature, awakening our consciousness to the spiritual realm and aligning our affections with heavenly things.
Prayer Helps Us From Falling Into Temptations
In Matthew 26:41 (KJV), Jesus said, "Watch and pray, that ye enter not into temptation: the spirit indeed is willing, but the flesh is weak."
When we pray, we fortify our spirit man to the extent that we are able to resist temptations like Jesus after his forty days and forty nights of prayer and fasting.
Satan knows that we cannot resist him in the flesh, matter how good our plans and intentions are, we will fall prey to Satan's devices if we don't make prayer a lifestyle.
The person who prayers will become like Mount Zion which cannot be moved, no matter how hard the devil may try, a man of prayer is anchored in God and cannot be moved.
Prayer Tiggers Spiritual Transformation
When we pray, we trigger a process of spiritual transformation and metamorphosis. Through prayer, we behold the glory of God and are changed from one level of glory to another (2 Corinthians 3:18).
As we continually seek God's face in prayer, we experience a divine shift within us. We are transformed into the image of Christ and begin to manifest His glory in ever-increasing measures.
Prayer is not just a religious ritual; it is a powerful tool that awakens our divine potential, connects us to the voice of God, saturates us with His presence, sustains spiritual-mindedness, and triggers transformation.
As we embrace prayer as a lifestyle, we tap into the limitless possibilities and blessings that God has in store for us.
So, let us make prayer our daily habit and watch as our lives are transformed by the power of prayer.
Prayer Can Transform Your 2023
Consistent prayers can change your story in 2023, I was struggling really badly in 2022. My life was in a rut, I was unemployed, sick, broke, confused, frustrated, and hopeless.
Even my family felt the brunt of Satan's attacks, hardly a week passed without my wife or daughters not being sick and going to the hospital, the year 2022 was hell.
But through it all, I was praying, in pain but praying, confused but praying, frustrated but praying, broke but praying, and thank God I prayed, because as soon as 2023 broke, the yoke of darkness over my life was broken and God visited and blessed us with renewed health, ever-flowing finance, non-stop favor. 
If you are reading this post hoping for God to move on your behalf in 2023, be it in your health, restoration to relationships, financial breakthrough, spiritual growth, divine intervention, or whatever you need God to do for you in 2023, Prayer can open the floodgates to all of your desires (read Mark 11:23-24).
Moreover, in a practical way, here is how prayer can help transform your life in 2023:
Clarity and Direction: Through prayer, you can seek guidance and clarity for the rest of the year. Prayer will help to align your intentions and desires with the divine will of God, helping you to make decisions and choices that are in harmony with your higher purpose.
Renewed Mindset: Prayer allows us to shift our mindset from one of worry and doubt to one of faith and positivity. It helps us let go of negativity, cultivate gratitude, and embrace a more optimistic outlook on life.
Strength and Resilience: Regular prayer practice helps build inner strength and resilience. It will enable you to navigate challenges with grace, trust in God's plan, and emerge stronger from difficult situations.
Manifestation of Goals: Prayer acts as a powerful tool to compel whatever you desire to manifest in time (in our realm). Moreover, by visualizing your goals and desires during prayer, you set in motion the manifestation process, bringing to you whatever you believe.
Remember, prayer is a personal and deeply intimate practice. Find a prayer routine that resonates with you and embrace it as a means of building up yourself and service to God.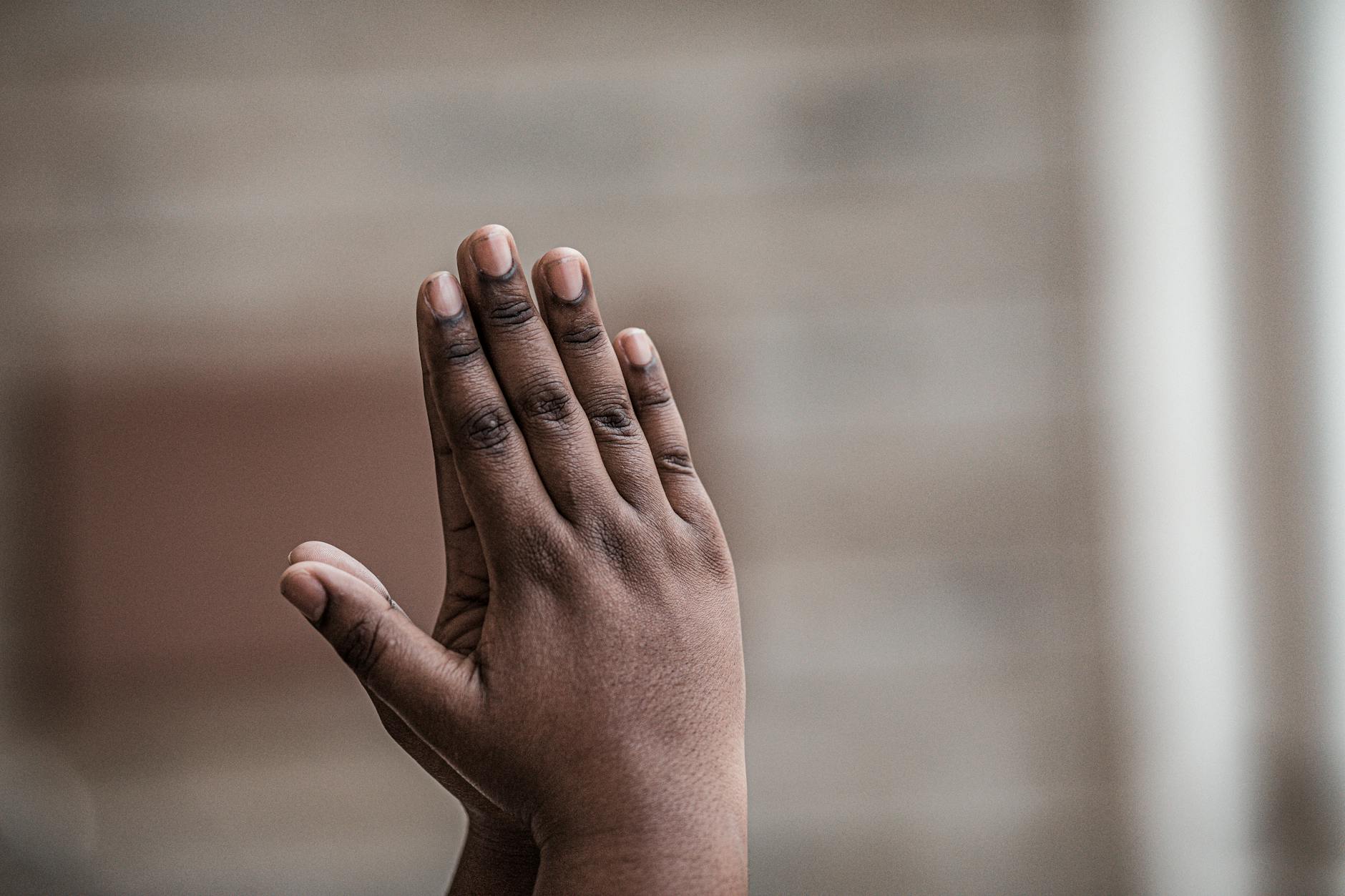 Powerful Prayer Points for 2023
As you continue in 2023, especially if there are still many unanswered in you, it is important to set aside time to pray for the manifestations of your desires.
By spending more time with God in prayer, you will position yourself to have those things that you had desired when the year started. 
If you need some help identifying the key things to pray for,  Here are a few key prayer points to consider as you continue on your journey in 2023.
Praying for Personal Growth and Success
In this fast-paced world, it's crucial to prioritize our personal growth and success. Take a moment to reflect on your goals, dreams, and aspirations for the coming year.
Through prayer, ask for guidance, wisdom, and the courage to overcome obstacles that may hinder your progress.
Pray for clarity in decision-making, patience in times of uncertainty, and a mindset that is open to learning and growth.
Praying for Divine Health and Well-being
Health is wealth, and it should never be taken for granted. Pray for physical and spiritual well-being. "Beloved, I pray that you may prosper in all things and be in health, just as your soul prospers." – 3 John 1:2.
Dedicate yourself to a healthy life, both physically and spiritually, and as you continue deep into 2023, express gratitude for the well-being you currently enjoy and pray for its continuation.
Ask for strength and resilience to take care of your physical, mental, and emotional health. Pray for healing for any ailments or challenges you may be facing and seek guidance on ways to maintain a healthy lifestyle.
Praying for Financial Blessings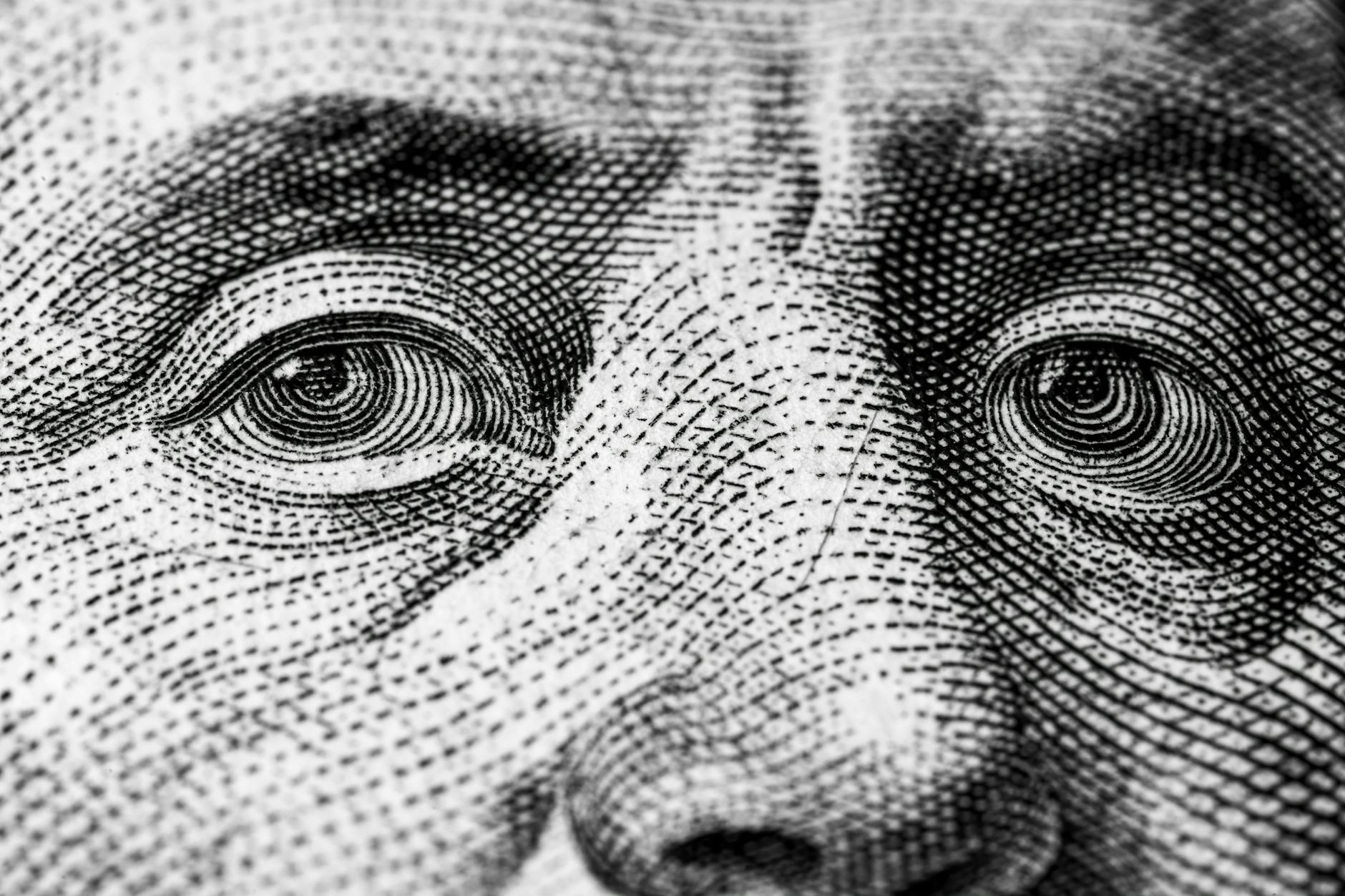 Pray for God's provision and stewardship. "And my God will meet all your needs according to the riches of his glory in Christ Jesus." – Philippians 4:19
Finances play a significant role in our lives, and praying in faith for financial blessings is a common practice even in scriptures and among believers.
The holy scriptures encourage us to make our request known to God ( Philippians 4:6 (KJV) Be careful for nothing; but in everything by prayer and supplication with thanksgiving let your requests be made known unto God.)
It is expected that you take whatever financial concerns or needs before God and believe that He has met these needs.
I would suggest that you take a moment to reflect on your financial goals and any debts or financial burdens you carry, write them down, find two or three scriptures about financial favors, breakthroughs, and blessings, and build your faith upon the words of God captured in scripture.
Below are two good Bible verses to stand on for financial breakthrough:
"For the Lord your God will bless you, as he promised you, and you shall lend to many nations, but you shall not borrow, and you shall rule over many nations, but they shall not rule over you." (Deuteronomy 15:6)

"The Lord will open the heavens, the storehouse of his bounty, to send rain on your land in season and to bless all the work of your hands. You will lend to many nations but will borrow from none." (Deuteronomy 28:12).
Also, ask for wisdom in managing your finances, opportunities for growth and prosperity, and the ability to be a good steward of God's resources.
Pray for abundance and blessings to flow into your financial life so that you may have enough to give to those in need.
Praying for Relationships and Love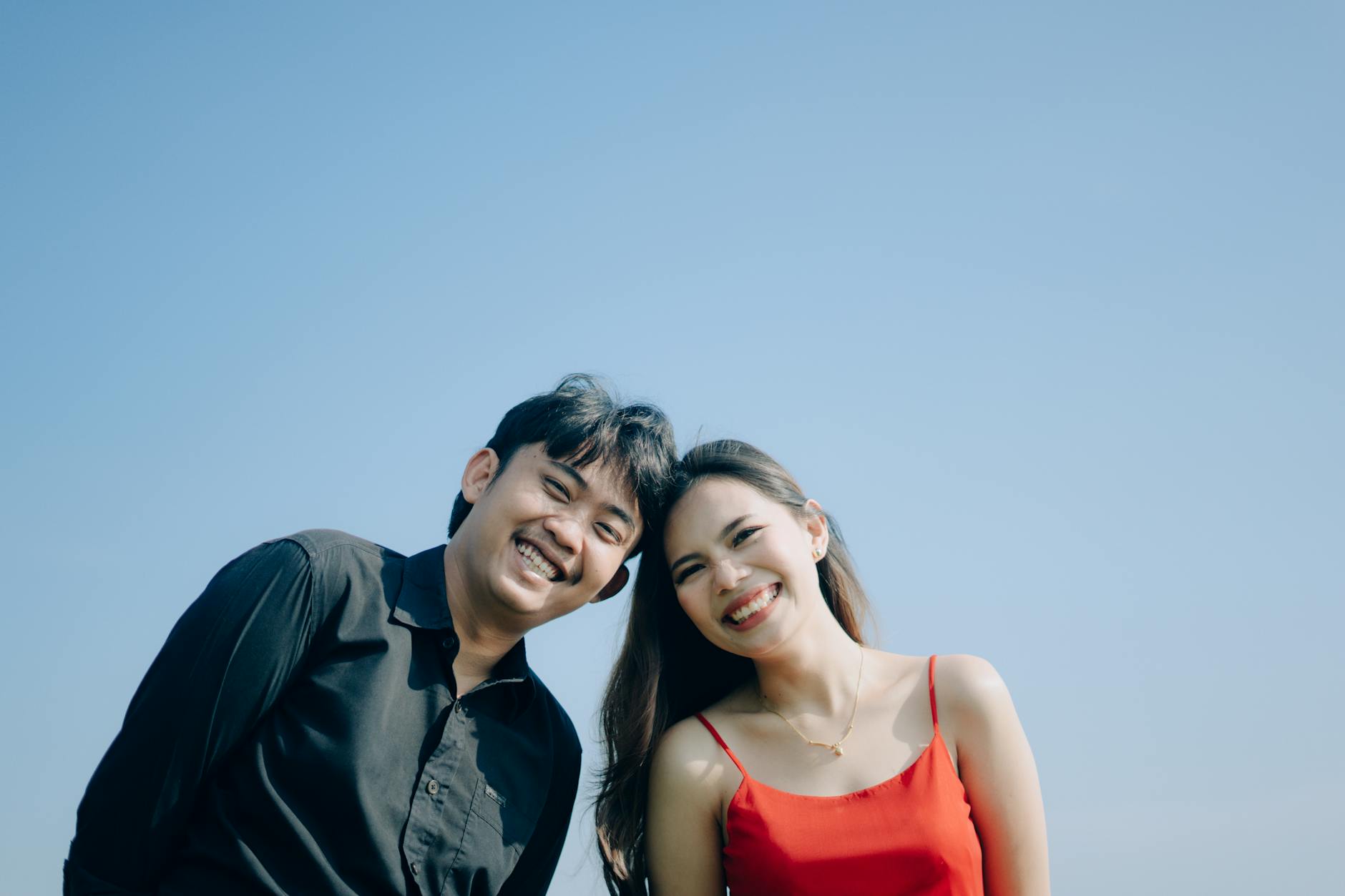 Relationships are the foundation of our lives, and praying for strong, healthy, and loving connections is essential.
Take time to appreciate the relationships you have and pray for guidance in cultivating and nurturing them.
Ask for strength to forgive, patience to understand, and love to prevail in all your relationships.
Pray for the right people to come into your life and for the wisdom to recognize and appreciate them when they do.
Praying for Career and Professional Growth
Our careers are an integral part of our lives, and praying for career and professional growth can lead to fulfillment and success. Reflect on your career goals, aspirations, and any challenges you may be facing.
Through prayer, ask God for guidance in making wise career choices, opportunities for growth and advancement, and the ability to overcome any obstacles that may come your way. Pray for fulfillment and purpose in your professional endeavors.
Praying for Emotional and Mental Strength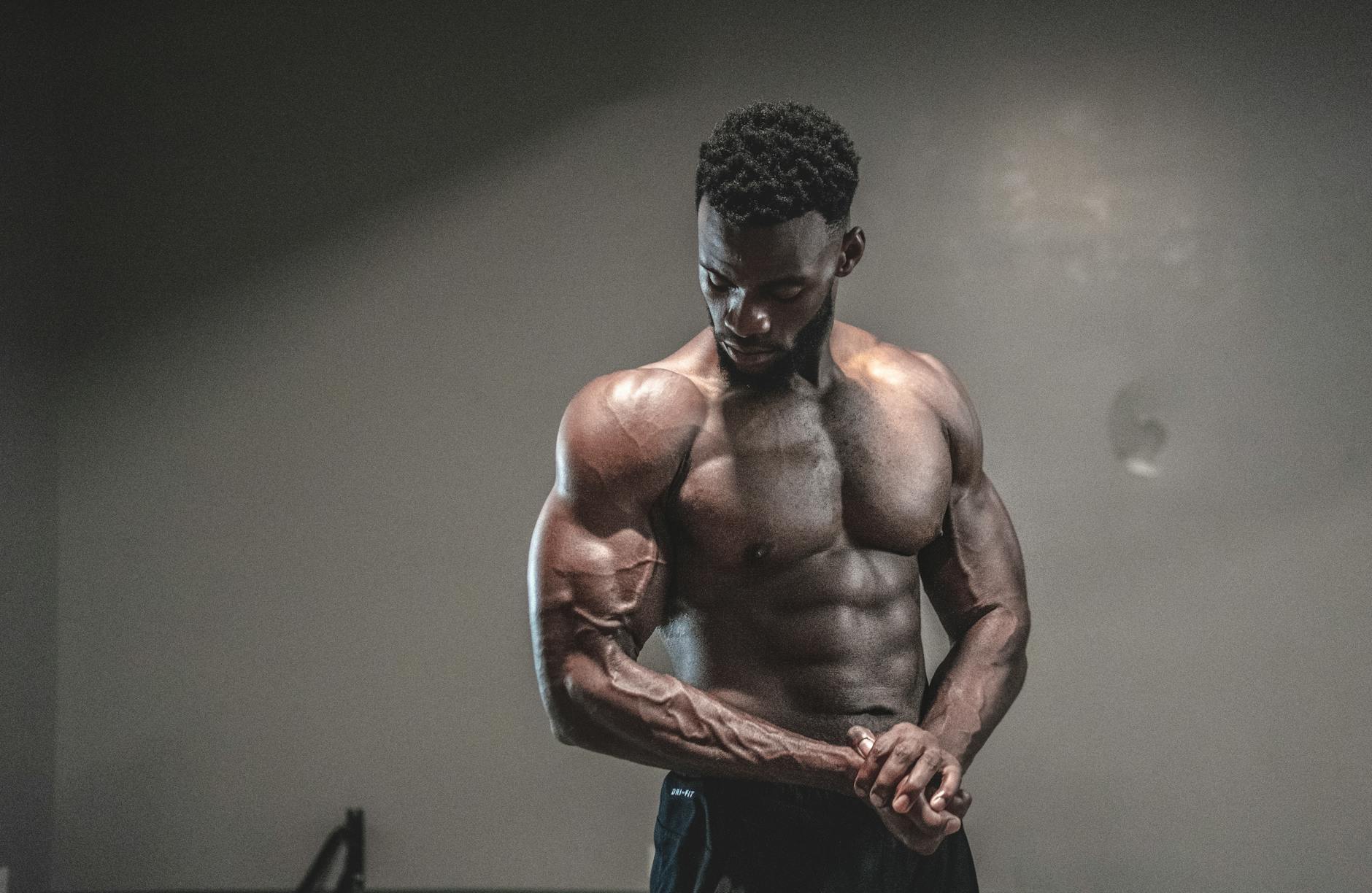 Taking care of our emotional and mental well-being is vital for a balanced life. As you embrace 2023, pray for emotional and mental strength.
Ask God for resilience in the face of adversity, peace in times of stress or anxiety, and a positive mindset that empowers you to overcome challenges.
Pray for the strength to let go of negativity, cultivate inner peace, and embrace joy and happiness.
Remember, prayer is a personal and intimate practice. Feel free to adapt these prayer points to your own needs and beliefs.
Invest time and energy into your prayer life, and may 2023 be a year filled with blessings, growth, and fulfillment.
Praying for Guidance and Direction
Pray for God's guidance in every decision. "Trust in the LORD with all your heart and lean not on your own understanding." – Proverbs 3:5-6
May you surrender all of your plans to God and trust His wisdom to lead you into green pastures.
Praying for Strength in Trials
Pray for strength to endure challenges. "I can do all things through Christ who strengthens me." – Philippians 4:13
You are a child of God, and unlike the wicked who run away when no one is chasing them, you have the boldness of a lion and you view trials as a platform for manifesting the power of God. 
Praying for Courage to Face the Unknown
Pray for boldness to step into new opportunities. "Be strong and courageous. Do not be afraid; do not be discouraged, for the LORD your God will be with you wherever you go." – Joshua 1:9
Embrace the future with confidence, knowing God is with you.
Praying for Faith to Move Mountains
Pray for unwavering faith. "If you have faith as small as a mustard seed, you can say to this mountain, 'Move from here to there,' and it will move." – Matthew 17:20
Believe that even the smallest faith can bring about a miraculous change in your life for the remainder of 2023.
Praying for Joy in All Circumstances
Pray for a joyful heart in every situation. "Rejoice in the Lord always. I will say it again: Rejoice!" – Philippians 4:4
Choose joy daily, regardless of circumstances.
Praying for Wisdom and Understanding
Pray for wisdom and discernment. "If any of you lacks wisdom, you should ask God, who gives generously to all without finding fault, and it will be given to you." – James 1:5
Praying for Forgiveness and Healing
Pray for forgiveness and emotional healing. "Bear with each other and forgive one another if any of you has a grievance against someone. Forgive as the Lord forgave you." – Colossians 3:13
Praying to be a Bold Witness of Jesus Christ 
Pray for courage to share the gospel. "Pray also for me, that whenever I speak, words may be given me so that I will fearlessly make known the mystery of the gospel." – Ephesians 6:19
Praying for Unity in Relationships
Pray for harmony and unity in relationships. "Make every effort to keep the unity of the Spirit through the bond of peace." – Ephesians 4:3
Praying for Patience and Perseverance
Pray for patience and endurance. "Let us run with perseverance the race marked out for us." – Hebrews 12:1
Praying for Love for Others
Pray for a heart of love and compassion. "A new command I give you: Love one another. As I have loved you, so you must love one another." – John 13:34
Praying for Protection from Evil
Pray for protection from spiritual attacks. "The LORD will keep you from all harm— he will watch over your life." – Psalm 121:7
Praying for Restoration of Dreams and Aspirations 
Pray for the restoration of lost dreams. "I will repay you for the years the locusts have eaten." – Joel 2:25
Praying for Fruitfulness in Ministry
Pray for effectiveness in serving others. "You did not choose me, but I chose you and appointed you so that you might go and bear fruit—fruit that will last." – John 15:16
Praying for Humility and Servanthood
Pray for humility and a servant's heart. "Whoever wants to become great among you must be your servant." – Mark 10:43
Praying for Family Blessings
Pray for blessings on your family. "But as for me and my household, we will serve the LORD." – Joshua 24:15
Praying for Open Doors of Opportunities 
Pray for open doors for God's work. "For a wide door for effective work has opened to me." – 1 Corinthians 16:9
Praying for Contentment in God
Pray for contentment in every circumstance. "I have learned to be content whatever the circumstances." – Philippians 4:11
Praying to Overcome Fear
Pray for freedom from fear. "For God has not given us a spirit of fear, but of power and of love and of a sound mind." – 2 Timothy 1:7
Praying for Revival and Renewal
Pray for spiritual revival and renewal. "Create in me a pure heart, O God, and renew a steadfast spirit within me." – Psalm 51:10
Praying for the Protection of Children
Pray for the safety and well-being of children. "Children are a heritage from the LORD, offspring a reward from him." – Psalm 127:3
Praying for Compassion for the Needy
Pray for a heart of compassion for the needy. "Whoever is kind to the poor lends to the LORD, and he will reward them for what they have done." – Proverbs 19:17
Tips for Effective Prayer
To enhance the effectiveness of your prayers, consider incorporating the following tips into your prayer routine:
Creating a Prayer Routine
Establishing a consistent prayer routine is essential for developing a deep and meaningful connection with God.
Set aside dedicated time each day to engage in prayer, whether it be in the morning, evening, or any other time that works best for you.
By creating a regular prayer habit, you will cultivate a sense of discipline, commitment and sacrifice that will surely attract God's blessings.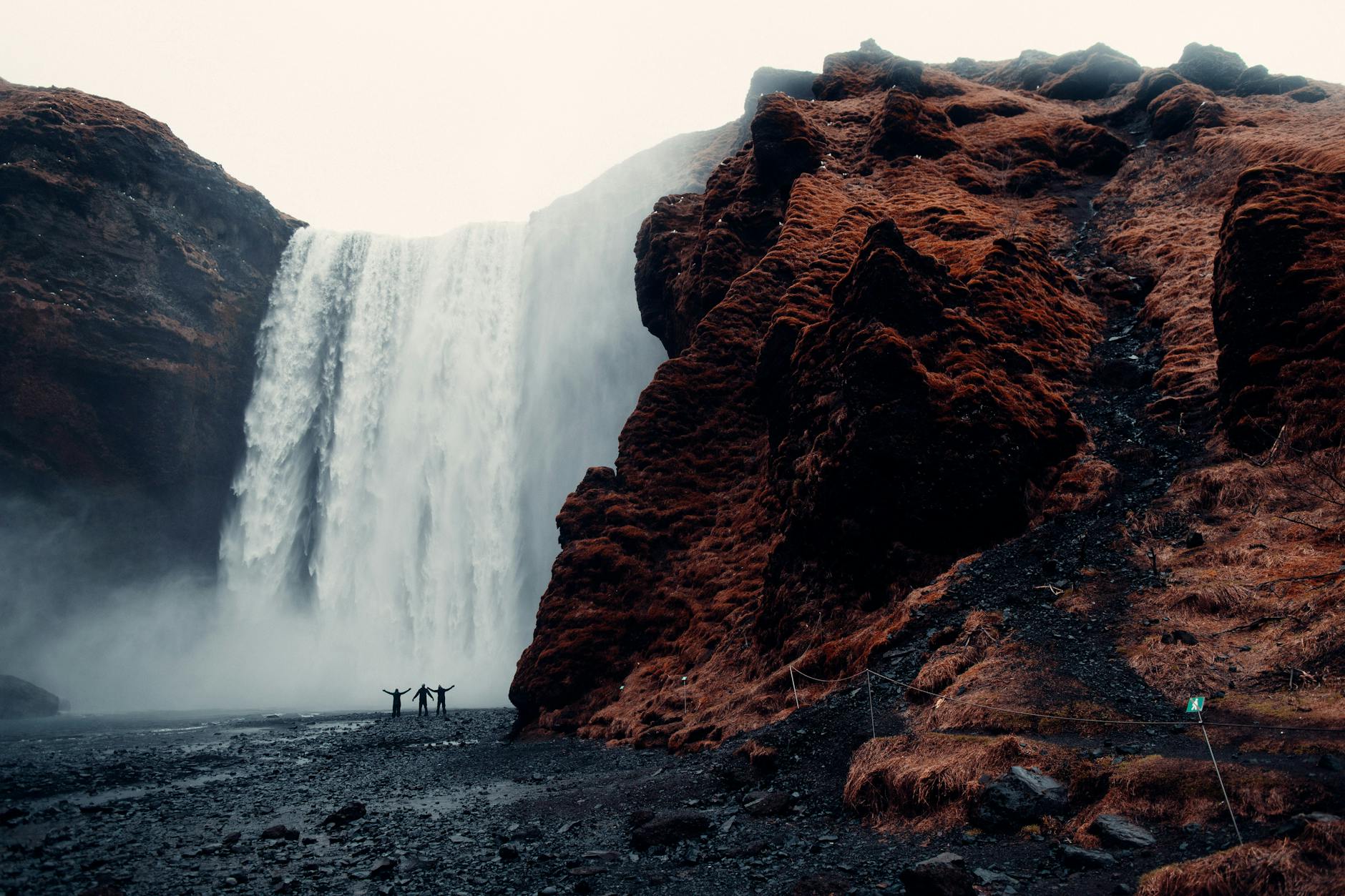 Three Men Standing Near Waterfalls (Photo by Sam Kolder)
Focusing on Gratitude and Positivity in Prayer
Gratitude is a powerful force that can transform your prayer experience. Before making your requests known, take a moment to express gratitude to God for the blessings and answered prayers you have already received.
Cultivating a positive mindset during prayer helps to shift your focus from lack to abundance, fostering a greater sense of faith and trust in God.
Using Affirmations and Visualization in Prayer
Affirmations and visualization are scriptural and can amplify the power of your prayers. By incorporating positive affirmations into your prayers, you reinforce your belief in the manifestation of your desires. For example, in Joel 3:10, God said:
"Beat your plowshares into swords, and your pruninghooks into spears: let the weak say, I am strong."
Some of the people were weak, but God wanted them to see themselves as strong because once you are connected to God, His strength becomes yours, and He is strong.
For this reason, visualizing yourself already in possession of what you're praying for creates a sense of alignment between your intentions and God's plan for your life.
Seeking Guidance and Wisdom in Prayer
Prayer is not just about asking for things; it is also a time for seeking guidance, wisdom, and enlightenment. Take moments during your prayer session to listen to God's voice from within. Be open to receiving insights, inspiration, and divine wisdom that can help steer you on the right path.
Praying with Faith and Expectation
Approach your prayers with unwavering faith and expectation. Believe that your prayers will be answered and that God is working behind the scenes to bring forth the best possible outcomes for your highest good.
Maintain a positive and expectant attitude, knowing that your earnest prayers are being heard and answered.
Incorporating these tips into your prayer routine can deepen your spiritual connection with God and enhance the effectiveness of your prayers.
By establishing a consistent routine, expressing gratitude, using affirmations and visualization, seeking guidance, and approaching prayer with faith and expectation, you set the stage for a transformative prayer experience.
Remember, prayer is a personal and sacred practice, so feel free to adapt these tips to suit your individual needs and beliefs.
Prayer Tools and Resources for 2023
In order to enhance our prayer experience in 2023, it is important to utilize various tools and resources that can enrich our spiritual journey. Here are some recommended prayer tools and resources to consider:
Recommended Prayer Books and Devotionals
Books and devotionals are valuable resources that can provide guidance, inspiration, and a deeper understanding of prayer. Whether you are new to prayer or seeking to deepen your spiritual practices, these resources offer valuable insights and teachings. Some highly recommended books and devotionals for prayer in 2023 include:
The Power of Prayer by Stormie Omartian: This book offers practical advice and personal stories to help you develop a deeper prayer life.
Fervent: A Woman's Battle Plan for Serious, Specific, and Strategic Prayer by Priscilla Shirer: This devotional provides a strategic approach to prayer, guiding you through various areas of your life that can benefit from intentional and focused prayer.
The Circle Maker: Praying Circles Around Your Biggest Dreams and Greatest Fears by Mark Batterson: This book explores the concept of drawing prayer circles and encourages you to pray boldly with unwavering faith.
Utilizing Prayer Apps and Websites
In today's digital age, technology offers various platforms to support and enhance our prayer life.
Prayer apps and websites can provide reminders, guided prayers, scripture verses, and even prayer communities.
Here are some popular prayer apps and websites worth exploring:
Pray.com: This app offers a wide range of prayer resources, including daily prayers, guided meditations, and a supportive community of believers.
YouVersion Bible App: While primarily a Bible app, it also includes daily devotionals and prayer plans to help you stay connected and engaged in prayer.
Echo Prayer App: This app allows you to create personalized prayer lists, set reminders, and even send prayer requests to friends and family.
Joining Prayer Groups and Communities
Praying with others can bring a sense of unity, shared strength, and encouragement to our prayer life.
Consider joining a prayer group or community to connect with like-minded individuals and experience the power of collective prayer.
Here are a few ways to find prayer groups and communities:
Local Places of Worship: Reach out to local churches, mosques, synagogues, or temples to inquire about prayer groups or prayer meetings they may have.
Online Communities: Join online forums, social media groups, or platforms dedicated to prayer. These virtual communities offer the opportunity to connect with individuals around the world, regardless of physical location.
Attending Prayer Retreats and Conferences
Prayer retreats and conferences provide a focused and dedicated time to deepen your prayer life, learn from seasoned speakers, and connect with fellow believers.
These immersive experiences can create a spiritual atmosphere that facilitates growth and renewal.
Here are a few prayer retreats and conferences to consider:
The International House of Prayer: Known for its powerful worship and prayer gatherings, this organization offers conferences, workshops, and extended prayer retreats throughout the year.
The National Prayer Breakfast: This annual event, held in Washington D.C., brings together leaders and individuals from various backgrounds to pray for the nation and seek divine guidance.
Remember, these tools and resources are meant to complement and enhance your existing prayer practices. They serve as catalysts to build your faith and provide valuable insights and guidance along your spiritual journey.
Explore the ones that resonate with you and allow them to enrich your prayer life in 2023 and beyond.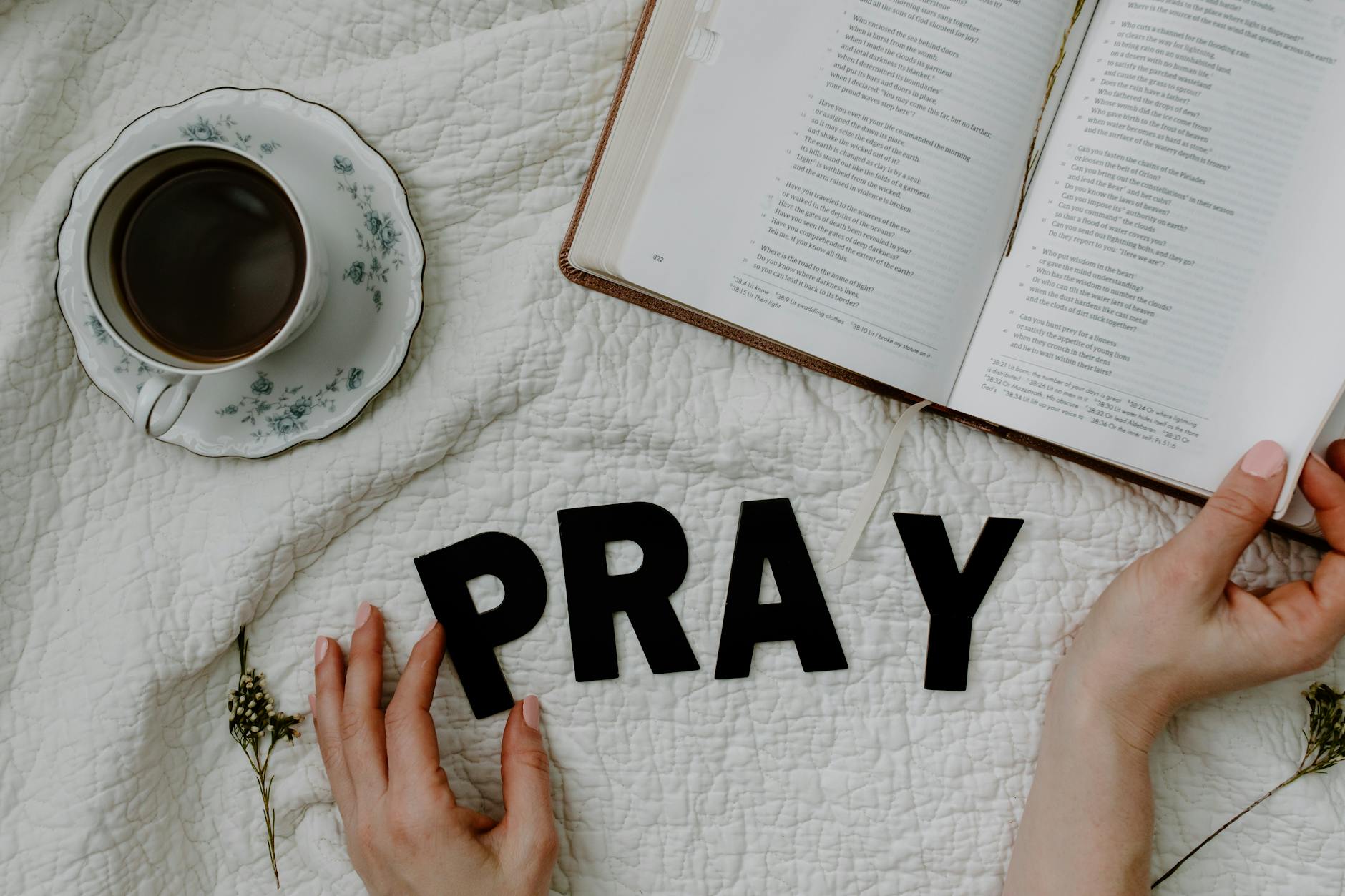 A Person Reading the Bible Beside the Black Text and Coffee (Photo by Tara Winstead)