Are you looking for powerful prayers to protect your children?
Look no further! In this blog post, we will explore 7 powerful prayers for children protection that are backed by supporting scriptures.
As parents, the safety and well-being of our children are of utmost importance. By incorporating these prayers into our daily routine, we can seek divine guidance and protection for our little ones.
Let's dive in and discover the strength and comfort that these prayers can bring to our children's lives.
Related: Healing scriptures for sick child
Prayer for Physical Protection
Prayer for Physical Protection is a powerful way to seek divine intervention in safeguarding our children from harm.
It is important as parents and guardians to cover our children in prayer, asking God to protect them physically, mentally, and emotionally.
Here are three specific prayers for physical protection, including safety from harm, protection from accidents, and defense from illness.
Prayer for Safety from Harm
Dear Heavenly Father,
I come before you with a heavy heart, asking for your divine protection upon my child.
I pray that you surround them with angels of safety, guarding them against any form of harm or danger.
Shield them from violence, accidents, and any evil influences that may come their way.
Instill in them a discerning spirit to avoid harmful situations and guide their steps towards safety.
I trust in your mighty power to keep my child secure and out of harm's way. In Jesus' name, I pray. Amen.
Prayer for Protection from Accidents
Gracious Lord,
I humbly ask for your divine protection over my child, specifically guarding them against accidents or mishaps.
I pray for your watchful eye upon them, ensuring their safety in their daily activities.
I ask that you grant them wisdom and caution when faced with potentially dangerous situations.
Please surround them with your divine shield, preventing any accidents or injuries from befalling them.
I trust in your unfailing love to keep my child safe. In Jesus' name, I pray. Amen.
Prayer for Protection from Illness
Loving Father,
I come to you with a heart full of faith, asking for your protection upon my child's health.
I pray that you guard them against any sickness or disease that may try to harm their body.
Strengthen their immune system and grant them good health. I ask for your healing touch to be upon them, warding off any illness or infection.
Fill them with your peace, knowing that you are their ultimate source of health and well-being. In Jesus' name, I pray. Amen.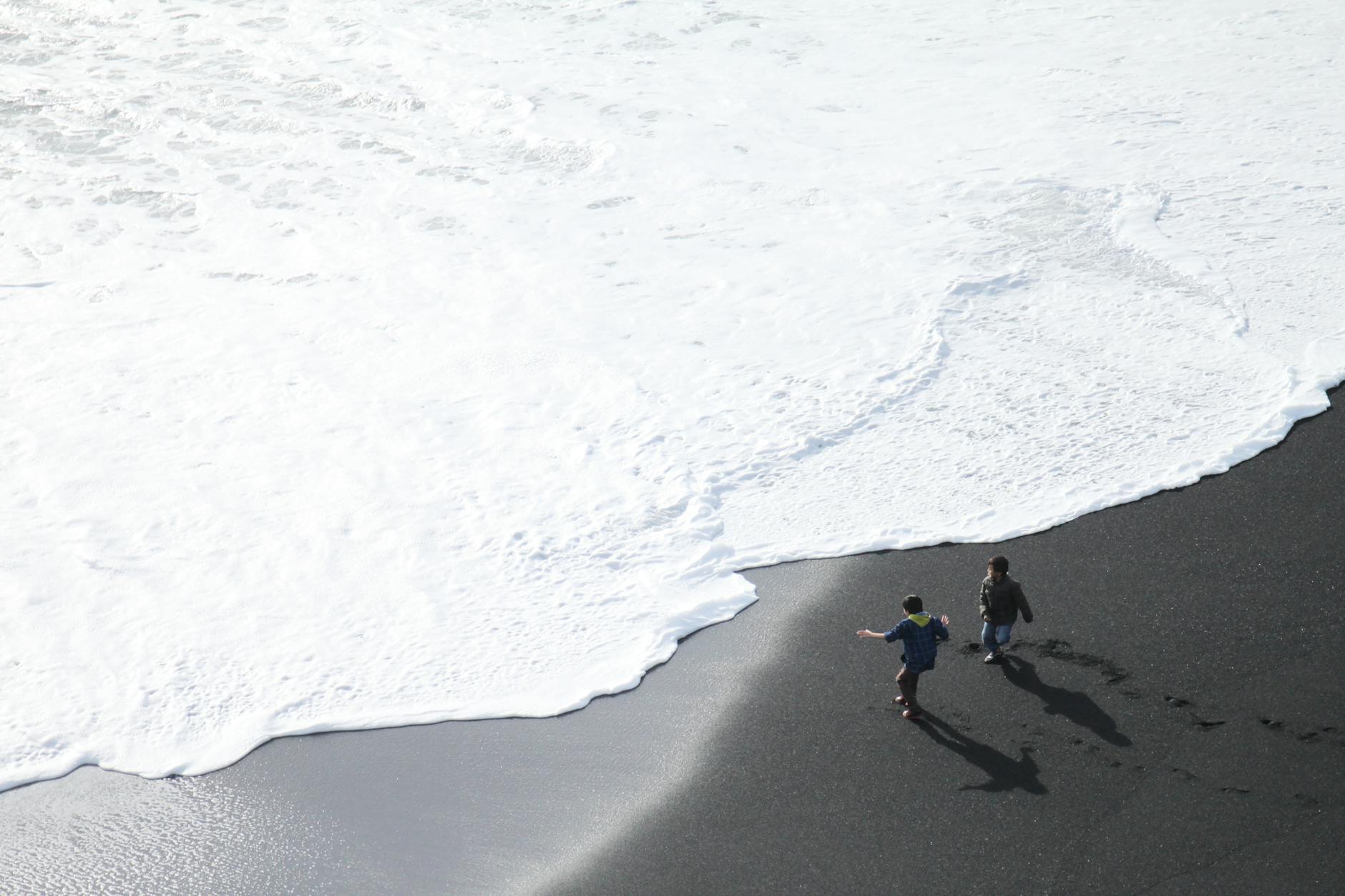 Two Person on the Beach (Photo by sl wong)
When it comes to the physical well-being of our children, prayer plays a crucial role. By offering specific prayers for safety from harm, protection from accidents, and defense from illness, we can lean on God's strength and seek His divine intervention. Through fervent prayer and unwavering trust, we can find comfort in knowing that God is watching over our precious little ones, keeping them safe and secure.
Prayer for Emotional Protection
Emotional well-being is crucial for children as they navigate the ups and downs of life. Teaching them to seek emotional protection through prayer can provide them with comfort, strength, and resilience. Here are three powerful prayers for emotional protection that you can teach your children, along with corresponding scriptures to support their faith:
Prayer for Comfort in Times of Sadness
Dear Lord, I pray that you wrap your loving arms around my child when they are feeling sad or discouraged. Comfort them in their moments of sorrow and guide them towards finding joy in their hearts once again. Help them remember that you are always there for them, ready to wipe away their tears and fill them with hope. In Jesus' name, I pray. Amen.
Scripture: "The Lord is near to the brokenhearted and saves the crushed in spirit." – Psalm 34:18 (ESV)
Prayer for Protection from Bullying
Heavenly Father, I ask for your protection over my child from the hurtful words and actions of bullies. Shield them from harm and surround them with your love. Grant them the strength to stand up against bullying, to find their voice, and to have compassionate friends who support them. Let them know that their worth is not defined by others, but by your unfailing love for them. In Jesus' name, I pray. Amen.
Scripture: "Be strong and courageous. Do not fear or be in dread of them, for it is the Lord your God who goes with you. He will not leave you or forsake you." – Deuteronomy 31:6 (ESV)
Prayer for Strength in Times of Fear
Dear Lord, when my child feels afraid, I pray that you empower them with your strength and courage. Help them to face their fears head-on, knowing that you are by their side. Fill their hearts with faith and assurance that you are their protector and will guide them through any challenging situation. May they find comfort in knowing that there is nothing to fear when they trust in you. In Jesus' name, I pray. Amen.
Scripture: "Fear not, for I am with you; be not dismayed, for I am your God; I will strengthen you, I will help you, I will uphold you with my righteous right hand." – Isaiah 41:10 (ESV)
Remember, teaching your children to turn to prayer for emotional protection is a powerful way to instill resilience and faith in their lives. Through these prayers and the promises found in scriptures, they can find solace, strength, and confidence in God's unwavering love and care.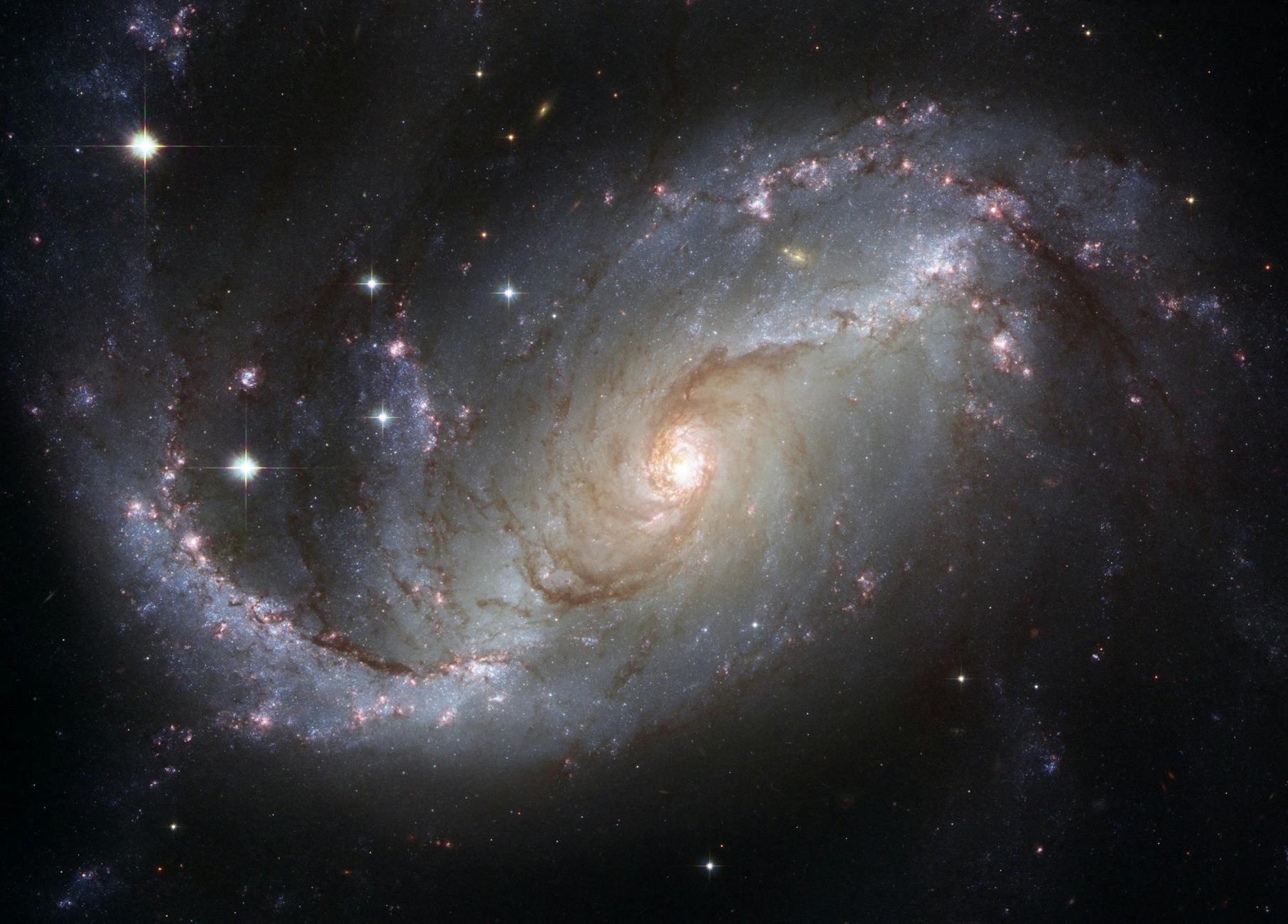 Gray and Black Galaxy Wallpaper (Photo by Pixabay)
Note: The stock image will depict a child praying, symbolizing seeking emotional protection through prayer.
Prayer for Spiritual Protection
In the journey of life, it is essential to ensure our children are spiritually protected. The battles they face in the spiritual realm can be just as significant as those in the physical world. As parents, we can seek divine intervention through prayers for spiritual protection. These prayers serve as an armor and shield, guarding our children against negative influences and guiding them towards the path of righteousness.
Prayer for Guidance and Wisdom
Heavenly Father, we come before You today, seeking Your divine guidance and wisdom for our children. Grant them clarity of mind and discernment to make decisions that align with Your will. Give them the wisdom to distinguish between good and evil, and the strength to walk in righteousness. Surround them with positive influences and bless them with mentors who will help shape their character. May they always seek Your guidance in all aspects of their lives. Amen.
Prayer for Protection from Temptation
Dear Lord, we lift up our children to You, asking for protection from the snares of temptation that may lead them astray. Strengthen their resolve to resist the allure of worldly pleasures and instead choose what is honorable and pleasing to You. Shield them from the enticements of peer pressure and guide them towards making choices that glorify Your name. Fill their hearts with the desire to seek after righteousness and grant them the power to withstand any temptation they may face. Amen.
Prayer for Protection from Evil Influences
Mighty God, we plead for Your protection over our children, guarding them against evil influences that may infiltrate their lives. Shield them from negative peer associations that may lead them down the wrong path. Surround them with friends who will encourage and uplift them in their faith. Give them discernment to recognize harmful relationships and the strength to distance themselves from those who may lead them away from Your truth. We trust in Your power to keep them safe from harm. Amen.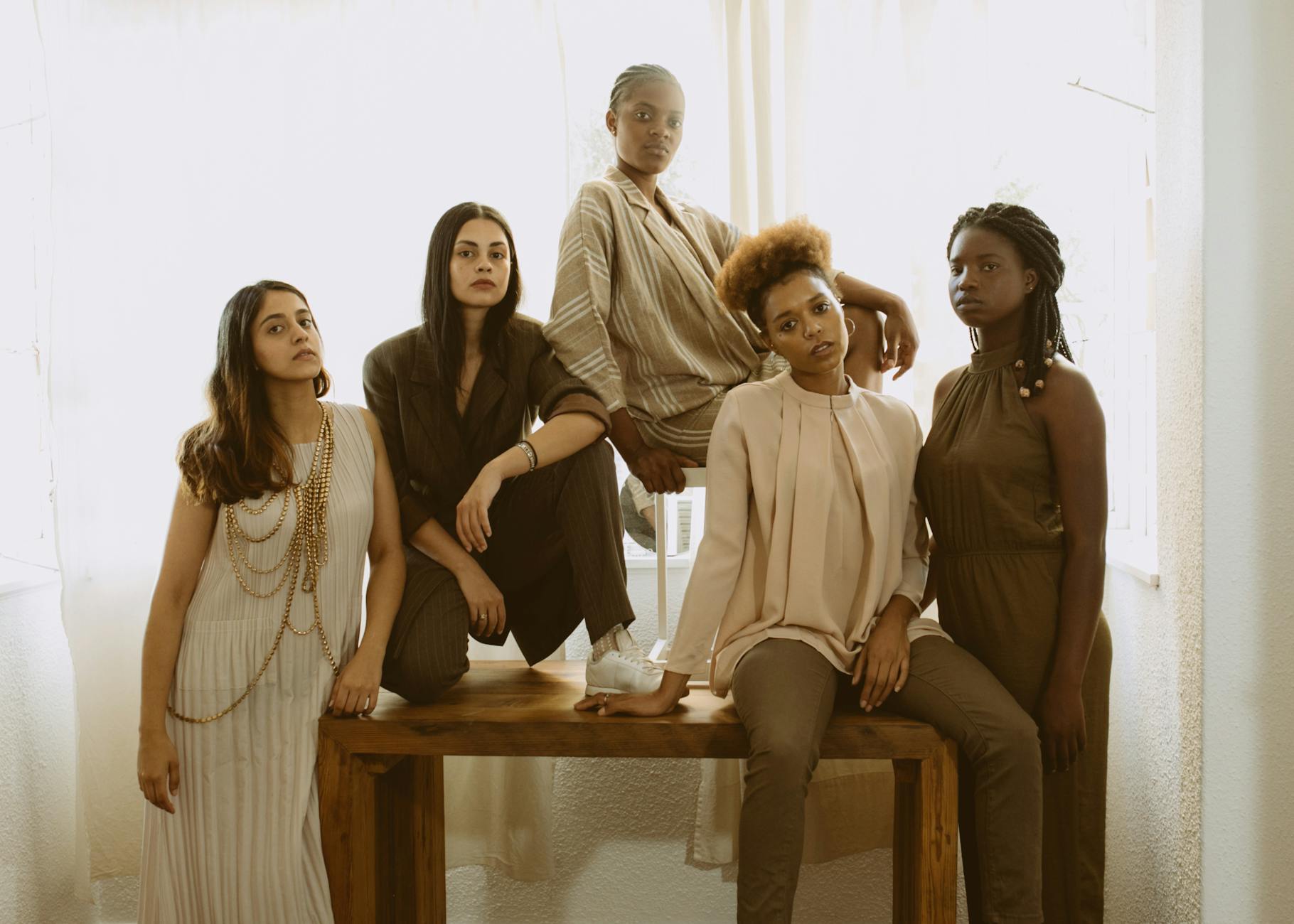 3 Women Sitting on Brown Wooden Bench (Photo by RF._.studio)
In conclusion, as parents, it is our responsibility to ensure the spiritual well-being of our children. Through prayers for guidance, wisdom, and protection from temptation and evil influences, we can create a spiritual shield around them. Let us continually intercede on their behalf, trusting in the power and faithfulness of our Heavenly Father.
Conclusion
In conclusion, prayer is a powerful tool that parents can use to protect and bless their children. By praying specific prayers for their children's protection, parents can seek God's guidance, surround their little ones with divine love and shield them from harm. These prayers are not only a source of comfort but also a means of establishing a spiritual connection between parents and their children. By incorporating these powerful prayers into their daily routines, parents can demonstrate their love and commitment to their children's well-being, while instilling faith and trust in God's protection. So, let us embrace the power of prayer and entrust our children's lives into the hands of the Almighty. Remember, with prayer, all things are possible.
May God's grace and protection be upon all children, now and always.